Turn old electronics into cash
It's easy to trade in tablets, smartphones and the like for cash or store credit at major retailers or e-commerce sites.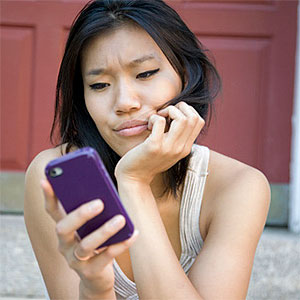 Are you a next-gen digital electronics user, nuts about near-constant upgrades? If so, you've probably got an old tablet, smartphone, game system or some other doodad that you keep thinking you'll put on Craigslist or eBay.

Here's another option: Turn them into cash or store credit at major retailers or "reCommerce" sites. You'll cast a much wider net that way.

The term "reCommerce" refers to the recouping and reselling of products, especially electronics. As noted above, many people seek the latest and greatest versions even if what they have still functions just fine. Selling or trading in these items gives them money or credit toward the next iteration.

Meanwhile, buyers who don't mind a refurbished product get below-retail prices on relatively recent models. Sometimes they're really recent. When Apple announced its fourth iPad just six  months after the third, trade-ins of the latter jumped more than 700% at Gazelle.com and more than 1,000% at the NextWorth site.

In a post on tech media site Cnet.com, staff writer Donna Tam called trade-ins "one way to recover from Apple's lightning-speed product cycle."

Among the electronics accepted at trade-in sites are phones, computers, GPS units, iPods, tablets, Blu-ray players, games and gaming systems, TVs, cameras and audio gear. Not every site accepts every item, though.

Let the seller beware
The process is pretty simple: Describe what you have and you'll be given an offer either for store credit or cash. Some consumers prefer the latter because it means they aren't limited to shopping only at, say, Best Buy (which has its own trade-in program) or Target (which partners with NextWorth).
On the other hand, if you spend a lot on Amazon.com, then the Amazon Trade-In program might be a perfect fit.
Plenty of "sell your old electronics" sites exist. Don't take the first price you're offered from the first site you see, though. Personally, I would aim for a well-established seller. In addition to the reCommerce companies linked above, weigh your options at sites like Glyde.com, Gazelle.com, Radio Shack and Apple.
Oh, and don't rule out Craigslist or eBay. In this post on Lifehacker, Alan Henry writes that those two options may let you "make more money . . . without a third party taking a cut."

More on MSN Money:
DATA PROVIDERS
Copyright © 2013 Microsoft. All rights reserved.
Fundamental company data and historical chart data provided by Morningstar Inc. Real-time index quotes and delayed quotes supplied by Morningstar Inc. Quotes delayed by up to 15 minutes, except where indicated otherwise. Fund summary, fund performance and dividend data provided by Morningstar Inc. Analyst recommendations provided by Zacks Investment Research. StockScouter data provided by Verus Analytics. IPO data provided by Hoover's Inc. Index membership data provided by Morningstar Inc.
WHAT IS FRUGAL NATION?
Donna Freedman's Frugal Nation blog is for readers who want to live cheaply -- whether due to necessity or a lifestyle choice. It explores living sustainably and making life more meaningful at the same time.
Donna Freedman, a writer based in Anchorage, Alaska, writes the Frugal Nation blog for MSN Money. She won regional and national prizes during an 18-year newspaper career and earned a college degree in midlife without taking out student loans. Donna also writes about the frugal life for her own site, Surviving and Thriving.