The cure for a Groupon goof
Did you splurge on too many daily deals, or miss a deal you wanted? The secondary market can help.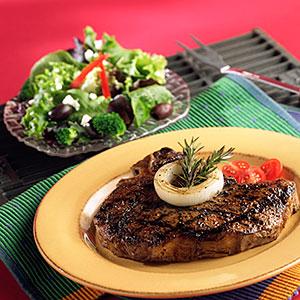 Wish you hadn't bought quite so many mani-pedi Groupons, or that you'd eased up on the Living Social meal deals? The secondary market for social buying deals can help you unload your unwanted vouchers.
Sites like 
CoupFlip
, 
CoupRecoup
and 
MyCabbage
 (formerly Deals Go Round) are also a buyer's market, i.e., a great way for procrastinators to snag deals they missed the first time around.
Many are resold at original face value. "People just want to get their money back," says CoupRecoup founder Aren Sandersen. But as time ticks on, you might see discounts -- and sometimes those discounts are
deep
: 
$40 worth of tapas for $1.71 (Chicago).
$55 worth of spray-tan sessions for $2.25 (Washington, D.C.).
$90 worth of waxing for $3.15 (Boston).

Those prices were found recently on CoupFlip, which has a different business model than MyCabbage and CoupRecoup: Rather than allowing sellers to post unwanted vouchers, CoupFlip buys them outright and resells them. Just as with
selling unwanted gift cards
, how much a seller gets depends on what he's selling.
"If you paid $20 for a really good deal, we might give you $14. If it expires tomorrow, we're going to give you a lot less," says Phil McDonnell, CEO at CoupFlip, which on Oct. 2 will add deals in 40 more cities.
Generally the deals are 10% to 50% off the original price. The startling prices noted above were for vouchers that had five days or fewer left before expiration.
However, the original price of the deal would still be honored. Thus even after expiration, you'd pay $1.71 for $20 worth of tapas, which is still some darned cheap
comida
.


Is there a catch?
Well, maybe. Deal-site rules vary from outright permitting resale to not specifically prohibiting it. Secondary market entrepreneurs say that current laws haven't caught up to the new marketplace. They also say that no deal sites have ever asked them to stop allowing resale.
However, some merchants require a deal be marked as "not transferable." That's why it's important to examine a voucher closely before buying. If it isn't transferable, the business may not honor the deal. Some ask for ID, some don't. It's up to you whether to risk it.
Two other potential issues: fake vouchers or deals that have already been redeemed. Secondary market companies say that on rare occasions, unusuable vouchers were sold by people who bought multiple copies of a deal and forgot which ones they'd used.

"We're talking less than 1% of the time that this ever happens," says Kris Petersen of MyCabbage.

What if it happened to you? CoupFlip would give you your money back because it actually has your money. MyCabbage and CoupRecoup don't; they're middlemen who put buyers and sellers together. The best they could do is help you contact the seller and, if the seller wouldn't play fair, to ban him or her from the site.

Petersen, who's been in the secondary market business for several years, can recall fewer than five cases of a seller refusing to refund the money for an unusable deal.

However, both buyers and sellers need to be prepared for the possibility. Unlikely, but it could happen -- and only you can decide whether the risk is worth it.

Don't forget Craigslist
San Diego resident Chris Grow has used a couple of secondary market sites, but he has also found great buys on Craigslist. A couple of recent deals: $17 for $40 worth of paintball vouchers and $25 for a one-hour massage that would have cost $59.

"I've used these sites to treat myself and others to deals I otherwise wouldn't have gotten," he says.

As I've noted before, social buying vouchers can be a great budget boost, with deep discounts to be had on necessities like dental care, vision exams, oil changes and haircuts. They can stretch your "fun" dollars, too, with offerings like theater tickets, crafts classes, exercise sessions, museum memberships, massage and manicures.

A few things to keep in mind:

Don't stiff your server. Base your tip on the amount you should have paid.

Read the fine print, especially if you're planning a celebration (anniversary, graduation). For example, the deal might not be usable on a weekend.

Prepare for deal fail. Take money or a credit card, on the off-chance you got a bum voucher.

Finally, remember that this is not a license to overspend. If your current budget is tight, don't splurge on an indoor skydiving session because it's "only" $40. Take care of business first. But it's hard to go wrong with $1.71 worth of tapas.

More from MSN Money: 
DATA PROVIDERS
Copyright © 2014 Microsoft. All rights reserved.
Fundamental company data and historical chart data provided by Morningstar Inc. Real-time index quotes and delayed quotes supplied by Morningstar Inc. Quotes delayed by up to 15 minutes, except where indicated otherwise. Fund summary, fund performance and dividend data provided by Morningstar Inc. Analyst recommendations provided by Zacks Investment Research. StockScouter data provided by Verus Analytics. IPO data provided by Hoover's Inc. Index membership data provided by Morningstar Inc.
WHAT IS FRUGAL NATION?
Donna Freedman's Frugal Nation blog is for readers who want to live cheaply -- whether due to necessity or a lifestyle choice. It explores living sustainably and making life more meaningful at the same time.
Donna Freedman, a writer based in Anchorage, Alaska, writes the Frugal Nation blog for MSN Money. She won regional and national prizes during an 18-year newspaper career and earned a college degree in midlife without taking out student loans. Donna also writes about the frugal life for her own site, Surviving and Thriving.