Food items shrink -- but prices don't
Itty-bitty burgers, 2-bite tacos and teeny-tiny pizzas are a long way from the 'supersize it' era. But what are you paying for cuteness?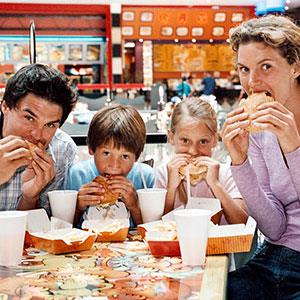 How do you sell a small product for a large price? Give it a cute name. For example, pubs and restaurants sell itty-bitty burgers for surprisingly non-itty-bitty prices by calling them "sliders."
The baby burgers are generally adorable. But while some are gourmet, others aren't much different from White Castle or Krystal burgers -- and no one but hipsters would pay extra money for a two-bite snack. (Irony is the best sauce.)
Now comes Pizza Hut with a new product, "Big Pizza Sliders" -- downsized personal pan pizzas that measure 3½ inches across and weigh slightly less than a slice from a large pie. You can buy three for $5 or nine for $10. Pizzas the size of hockey pucks are a great way to hit "target price points," as Vanessa Wong of Bloomberg BusinessWeek
reported
: 
"Pizza Hut isn't entirely focused on helping diners eat less -- sure, you can get a modest order of three, but the sliders also come in boxes of nine.

"Sizing down does help the chain control costs amid rising commodities prices. 'The cost of sale for this product is better than a large pizza,' says spokesman Doug Terfehr.

"Terfehr says, however, that the main consideration behind the sliders is not cost but providing more customization, as customers can choose up to three different combos with up to three toppings each per order (a pie can have different toppings only on each half)."

You may feel that $10 isn't too much to pay for snacks for your crew. However, you're spending the same amount of money and getting a little less food.
Notice the pricing structure, too: three for $5 or nine for $10. It's pretty easy for a consumer to think, "Hey, I'll get three extra sliders if I pay $10 instead of $5!" But do you really
need
nine? More to the point: Will buying nine get you in the habit of
wanting
nine?

Weighing the options
The customization aspect does appeal to the "I hate pepperoni!" 4-year-old in the bunch. Of course, you could also just a half-pepperoni medium pizza and tell the carnivores to fill up on non-meaty slices if they're still hungry.
The article notes that other companies are also bringing in smaller menu items. A 5.2-ounce order of Fish McBites at McDonald's costs $3.69, versus a Filet-O-Fish sandwich for $3.99. You can get four mini-tacos for $1 at 7-Eleven.
I think that cute food plays with our heads, i.e., small = lower in calories. Exhibit A: the success of those 100-calorie packs of cookies and crackers. We love thinking that such snacks could be "healthy." After all, they're only 100 calories!
Ditto the Big Sliders. How many calories could be packed into such a teeny-tiny pizza, anyway? (Answer: 230 to 350, depending on the variety.)
But how likely are we to eat only one 100-calorie pack, or one slider? A study in the Journal of Consumer Research found that people actually consumed
less
of a larger package of fatty/sugary/salty (aka, delicious) product. Self-regulatory behavior "had no consumption effects when tempting products came in small package formats."
Yes, some people have self-control. The rest will find that one slider isn't enough for a snack. They'll want two. But then their partners or kids want two, so it'll be necessary to buy two orders -- and since two orders cost $10, it makes sense to get the nine-piece order for the same money.
How long before a nine-piece order becomes pretty easy for two or three people to eat? Now you've established a habit that will likely last long after the $10 price goes up.
I'm going to show my age here: Anyone remember the old potato-chip commercial, "Betcha can't eat just one?" Apparently plenty of us can't eat just one 100-calorie cookie packet, one single-serving bag of taco chips -- or, likely, one slider.
Since prices aren't likely to go down and serving sizes aren't likely to go up, it behooves consumers to remain vigilant. Buying small-bite items is totally up to you, as long as it fits in your budget. Just be aware what you're paying for and how much you are -- or aren't -- getting.


More on MSN Money:
DATA PROVIDERS
Copyright © 2013 Microsoft. All rights reserved.
Fundamental company data and historical chart data provided by Morningstar Inc. Real-time index quotes and delayed quotes supplied by Morningstar Inc. Quotes delayed by up to 15 minutes, except where indicated otherwise. Fund summary, fund performance and dividend data provided by Morningstar Inc. Analyst recommendations provided by Zacks Investment Research. StockScouter data provided by Verus Analytics. IPO data provided by Hoover's Inc. Index membership data provided by Morningstar Inc.
WHAT IS FRUGAL NATION?
Donna Freedman's Frugal Nation blog is for readers who want to live cheaply -- whether due to necessity or a lifestyle choice. It explores living sustainably and making life more meaningful at the same time.
Donna Freedman, a writer based in Anchorage, Alaska, writes the Frugal Nation blog for MSN Money. She won regional and national prizes during an 18-year newspaper career and earned a college degree in midlife without taking out student loans. Donna also writes about the frugal life for her own site, Surviving and Thriving.
SMART SPENDING
10 great kid gifts for less than $10
If your wallet is running on empty but you still have more shopping to do, we've got you covered. Here are 10 cool kid gifts that won't break the bank.