Free small-plane rides for kids
Volunteer pilots offer rides to those aged 8 to 17. Also free this week: a speech translator app, Atkins Diet bars and 'The Walking Dead: Assault' game.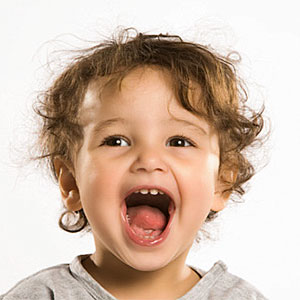 Want to surprise the child in your life? Send him aloft on a small-plane ride for free, courtesy of the Young Eagles program.

Young Eagles is a project of the Experimental Aircraft Association. But don't worry: Your small fry won't take to the sky in a craft made of balsa wood and duct tape.
"Experimental" is what the Federal Aviation Administration calls planes built by individuals rather than in factories.

The Young Eagles website notes that these planes have been "inspected and certified airworthy by the FAA." Well, that's a relief.

But seriously: This is a heck of an opportunity even for kids who have flown in commercial aircraft. Believe me, the world looks a lot more interesting when glimpsed through the window of a small plane. (And yep, the people really do look like ants.)

The average trip lasts 15 to 20 minutes. Free-flight events are scheduled in 15 states in the next month alone, and they continue throughout the year. Use the link provided by Living On The Cheap to search for Young Eagles event in your region.
Note: Girl or Boy Scouts may be able to earn badges through this activity. Ask your scoutmaster for details.

Talking app, 'Walking Dead'
Speech translator app. Planning to travel but a little shaky on the language of your destination? Get a free copy of "Speech Translator Pro: Voice Translator for iOS." It's compatible with iPhone 3GS, iPhone 4, iPhone 4S, iPhone 5, iPod touch (3rd generation), iPod touch (4th generation), iPod touch (5th generation) and iPad. (Link courtesy of Damien at FreeStuff.tv.)
Free MRE. Karen Hoxmeier of MyBargainBuddy.com sends this link to a free sample from Wise Company, which specializes in freeze-dried and dehydrated meals for camping and emergency preparedness. You can never be too ready for the zombie apocalypse. And speaking of the undead . . .

"The Walking Dead" game. Over on the Fat Wallet Free Stuff Forum Archena posts the link to a free code for "The Walking Dead: Assault." Designed for iPhone, iPad or iPod Touch, it's based on the graphic novel that preceded the wildly popular AMC television show. The code expires April 5.


Atkins Diet start-up. Spring = clothes that cover less of you, even if after winter indolence  there's more of you. Via FreeStuff.tv, you can send away for a trio of Atkins bars, a "quick-start kit" and recipe book. 
Gucci fragrance sample. Perfume apparently doesn't sell itself these days. It needs a "fragrance story" to intrigue potential buyers. The latest character in Gucci's "Guilty" storyline is called Guilty Black. If you want to know what it smells like, you can use the the link provided by Wendi, The Freebie Blogger.
"Just Married" sign. Suppose that perfume proves so alluring that your sweetheart proposes on the spot? Via MySavings.com, you can send away for a free sign from Progressive Insurance, because it's easier to deal with tape marks than to wash off "Just Married" written in white shoe polish on your car's rear window.
More from MSN Money:

DATA PROVIDERS
Copyright © 2014 Microsoft. All rights reserved.
Fundamental company data and historical chart data provided by Morningstar Inc. Real-time index quotes and delayed quotes supplied by Morningstar Inc. Quotes delayed by up to 15 minutes, except where indicated otherwise. Fund summary, fund performance and dividend data provided by Morningstar Inc. Analyst recommendations provided by Zacks Investment Research. StockScouter data provided by Verus Analytics. IPO data provided by Hoover's Inc. Index membership data provided by Morningstar Inc.