Frugal fun on the road
Cheap or free diversions can really stretch your travel dollars. These 12 tips will get you going.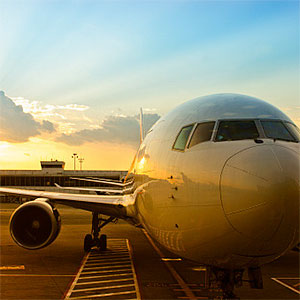 While visiting my dad last August I made a side trip to New York City, partly for business and partly for fun.
Some of that enjoyment was free because New York is not only walkable, it's watchable.
The architecture, the store window displays, Central Park, and the fashionably (and eccentrically) dressed residents are pretty entertaining.
Even the pets are dressed up. I saw one pooch wearing a raincoat and, I swear to dog, little rubber boots.

I made a few other trips (Anchorage, Denver, Philadelphia, South Jersey) in the past six months -- and found free fun in those places, too.

I also enjoyed:

The Metropolitan Musuem of Art (more on that in a minute).
A midday concert at the American Folk Art Museum (and the art itself, since the museum is also free).
Looking at old photos in the small-but-choice Times Square Museum & Visitor Center. (Just FYI: The bathrooms are free, too.).
Walking through the Reading Terminal Market in Philadelphia.
Strolling the boardwalk in Ocean City, New Jersey. (That part was free, but I did buy pizza for my brother and his family.)

Taking the free shuttle along the 16th Street Mall in Denver (primo people-watching).
Staring at buildings everywhere I traveled -- I'm no architecture savant, just fascinated with the way edifices are constructed and decorated.
Fun is where you find it. Just as eating cheaply on the road can stretch your travel dollars, free or super-cheap entertainments allow you to spend on what really matters.

A good first step is an online search for "free activities in (wherever)." Here are a dozen other ideas to get you going.

Coupons, coupons, coupons
1. Groupons and more. I've seen architecture tours, sporting events, museum admissions, tourist attractions, operas, theater and concerts offered on sites like Groupon or Living Social. As soon as you know you'll be visiting a city, sign up to receive social buying deals for that area. Extra frugal points if you access the deals through a cash-back shopping site like Extrabux.com, FatWallet.com or MrRebates.com.
2. Secondary market deals. Sites like CoupFlip, Coup Recoup and My Cabbage give you a shot at deals you missed; you can search by city. Bonus: Some of them are sold at a discount, and sometimes that discount is deep. For the how-to, see "The cure for a Groupon goof."

3. Annual coupon books. Stuffed with deals for attractions, goods and services, these books are great for travelers. The best-known one is The Entertainment Book, but do an online search for regional like Enjoy the City (100 editions, mostly in the southeastern U.S.), the Chinook Book (Minneapolis/St. Paul, Seattle/Puget Sound, Denver, the Bay Area and Portland, Ore.) and Discover Indy (central Indiana and southern Ohio/northern Kentucky). Note: If you're traveling in late summer or early fall, these books can sometimes be had as cheaply as $5 each. For an additional discount on the Entertainment Book, buy through a cash-back site.

The lively arts
4. Museums On Us. This program, sponsored by Bank of America, provides free admission to 150 museums, historical centers and cultural sites in 31 states. All you need is a card with a BofA logo (I used my Alaska Airlines Visa card). It takes place on the first Saturday (and sometimes Sunday) of every month.

5. Other free museums. Some are always free, or are free on certain days of the month. Again, do an online search before your trip.

6. Colleges and universities. Check schools in the area for other free or inexpensive activities like concerts, art exhibits, plays, lectures and sporting events. Additionally, some campuses are worth a stroll due to architecture and landscaping.

7. Pay-what-you-can night. Performing arts groups, museums and sometimes even comedy clubs offer "admission by donation" events to fulfill their mandate of bringing the arts to everyone (and, yeah, to create buzz on quiet nights). You can get in for as little as a dollar at some places. But if you can afford to travel to a new place, you should be able to cough up more than four quarters for entertainment.

8. Art galleries. It's free to walk in and look around. Seeing work by local artists is a good way to get the flavor of an area. Check for openings or "First Friday"-type events, when you can meet the artists and maybe even get fed at the receptions.

Miscellaneous tips
9. Museum reciprocity. Buying an annual pass to any institution affiliated with the North American Reciprocal Museums program means you can get free admission to more than 600 others in the United States and Canada. Three other groups -- the Association of Zoos and Aquariums, the Association of Children's Museums and the Association of Science and Technology Centers also have reciprocal agreements. See what's available in the cities you visit.

10. Hostel perks. If you're staying at a hostel, ask the front-desk folks about guest activities. I got a two-hour walking tour of London historical attractions for free that way. A hostel in Philadelphia had "free pizza and movie night"; the New York hostel had a barbecue for just a couple of bucks. The receptionists are also clued in to the best free and cheap things to do in the area. (Then again, so are the folks at regular hotels. Ask!)

11. Talk to your hosts. Using a home-stay program like Airbnb or Roomorama.com? Ask the homeowners for advice on free/cheap stuff. A host I interviewed lends his family's bicycles to visitors and gives tips on the best local rides (a great way to explore a city). One traveler's London hosts told him about an Italian man who sings opera at a nearby park. Would he have found that on his own? Maybe, maybe not.

12. Go to church. For the architecture, the music or the mystery. Last year I attended Sunday-evening services at Westminster Abbey in London to get a look at the building's beautiful interior and to hear a short but lovely organ recital. I attended a weeknight service at the Cathedral of St. Patrick in New York City for the same reason. (Not that a little churching at either place hurt me, either.)

Note: The "free" museums and events generally ask for donations. Again: If you can afford to travel, you can afford to chip in. It's still cheaper than paying full freight.

Readers: What are your tips for affordable fun on the road?

More on MSN Money:

DATA PROVIDERS
Copyright © 2014 Microsoft. All rights reserved.
Fundamental company data and historical chart data provided by Morningstar Inc. Real-time index quotes and delayed quotes supplied by Morningstar Inc. Quotes delayed by up to 15 minutes, except where indicated otherwise. Fund summary, fund performance and dividend data provided by Morningstar Inc. Analyst recommendations provided by Zacks Investment Research. StockScouter data provided by Verus Analytics. IPO data provided by Hoover's Inc. Index membership data provided by Morningstar Inc.