8 ways to spring-clean your finances
Clearing dust and clutter brings a fresh new feeling of possibility to your home. Why not give the same attention to your money habits?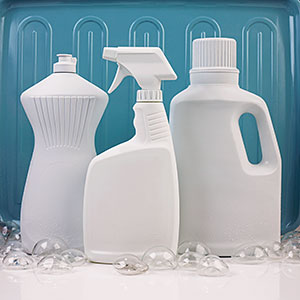 The idea that spring is a good time to focus on frugality makes sense to me. After a long, hard winter we see signs of hope around us: longer days, more budding trees, hints of green on sodden brown lawns, a sense of possibility.
And spring cleaning, of course. An all-out assault on your living quarters clears away dust and staleness. The new freshness brings vitality and energy, and a feeling that things will be different from now on.
So why not apply the same attention to personal finance?
Whether you need to dig yourself out of a financial hole or just want to embrace a more intentional lifestyle, the spring-cleaning approach is a great way to get started. 
Go through the different areas of your home with an eye toward clearing out clutter. That's actual clutter (hello, full-to-overflowing closets!) and also the virtual kind -- the mentality that leads you to accumulate stuff you forgot you even had (and never missed) and bills you may or not be able to pay.
Do this with a frugal filter in place:
What do I really need? Do I already have something that will suffice? How can I get it cheaply or free if I don't?
How much of what I have is being used/making a difference in my life?
How much of my paycheck goes to cover bills for stuff I've stopped caring about?
Where do I want to be in three years, or 10? How do I make financial choices that will support those goals?
The great indoors
1. Closets.
See a lot of stuff you're not wearing? Take it to a consignment shop, or sell it on eBay or a site like
Tradesy
 in order to recoup even a little of the money you paid for togs you don't use. Determine how long you'll wait for it to sell and when that date arrives, donate whatever is left.


Frugal takeaway: If you have so much stuff you can't use it all, you have too much.
Set yourself a quarterly or annual apparel budget, and stick to it. Brainstorm other ways to use the money you'll be saving (weekend getaway, paying down student loans, contributing to retirement).


2. Fridge and pantry.
Do you see any or all of the following: crusty old takeout containers, supermarket-cut fruit, frozen peanut butter and jelly sandwiches (I wish I were making that up, but I'm not), shelf-stable precooked rice (ditto) or leftovers so old you can't even guess at what they once were?


Frugal takeaway: When you pay for whim and/or convenience, you overpay.
Time to rethink the way you feed yourself. Letting restaurants do most of the cooking, ignoring leftovers and buying "value added" (ahem) products means that you're willingly pouring too many dollars into the budgetary catalog with the most wiggle room.


3. Common areas.
Take a hard look at the living room, dining room or den. See a lot of stuff you've stopped noticing? Ask yourself whether you really want those things.


Frugal takeaway: If your possessions no longer register, they can't matter that much to you.
Ask yourself: How can I keep from accumulating things I don't really care about? Then donate or sell all the clutter. You might need to negotiate this with a partner, i.e., get over the "my possessions/her junk" mentality. Peaceful compromise is what separates us from the lower animals.


Where's that warranty?
4. Office.
Your desk is strewn with haphazard paper piles. Your file cabinets are jammed with junk. Is it any wonder that bills get overlooked and important tax paperwork went missing?


Frugal takeaway: Disorganization costs money.
Late payments, missed appointments and the like mean paying fees, and maybe paying in terms of reputation. Don't be that guy no one can rely on (especially if you're an entrepreneur), and don't give your creditors any more than you owe. In fact, why not automate those bills and stop worrying about fees altogether?
And speaking of automating finances: Do you have an emergency fund? How about a retirement plan? If not, start automating both. Retirement should take precedence because compound interest is your friend, but do yourself a favor and work toward the $500 EF suggested by MSN Money columnist Liz Weston.

Frugal takeaway: Don't spend every dime you earn. If you're living close to the bone it's tempting to think you can't save. Sometimes that's even true. But take a long, hard look at your finances and start automating those funds, even if it's only $5 per paycheck.

Now go outside
6. Your home's exterior. Missing shingles, peeling paint or clogged roof gutters aren't just eyesores. They're evidence of continuing damage to your home, i.e., to your biggest investment.

Basic rule of frugality: Take care of your stuff. Step up and stem the deterioration, before little problems become huge issues. Benign neglect doesn't work for your bank account and it doesn't work here, either.

If you know yourself well enough to realize you'll never do the work, hire someone do it. Ask potential workers for references, lest you wind up paying for substandard repairs.

7. The yard. Unless you've got serious allergies, why are you paying someone $50 to mow for 15 minutes and trim the occasional hedge? And why not put a few veggies instead of flowers in those containers, or try a small raised-bed garden? Fresh air + fresh food = a healthier you.

Frugal takeaway: Avoid outsourcing whenever possible. Sometimes it's worth the cost. But think about the money you pay someone else to weed-whack. How could it boost the bottom line? (Bonus: Yard work officially counts as exercise, according to Consumer Reports.)
8. Garage. Look at what you're driving and be honest. Do you need a six-year loan? Do you need such expensive wheels? Do you need to drive two blocks to the post office on such a nice spring day?

Frugal takeaway: Cars are a huge budget-buster. Resolve to pay down the loan, keep the car until the wheels fall off, buy a more sensible vehicle next time and get smarter about errands.

Remember, this isn't punishment. It's practicality. You're taking a clear-eyed look at the attitudes that got you into the hole financially and/or contributed to an overstuffed lifestyle.

Recognizing these behaviors is the first step toward creating the life you want. Fact is, you can have as many things in that life as you choose. But you do have to choose. Otherwise you'll just wind up spring-cleaning again, wondering how everything got so dusty.

More on MSN Money:

DATA PROVIDERS
Copyright © 2014 Microsoft. All rights reserved.
Fundamental company data and historical chart data provided by Morningstar Inc. Real-time index quotes and delayed quotes supplied by Morningstar Inc. Quotes delayed by up to 15 minutes, except where indicated otherwise. Fund summary, fund performance and dividend data provided by Morningstar Inc. Analyst recommendations provided by Zacks Investment Research. StockScouter data provided by Verus Analytics. IPO data provided by Hoover's Inc. Index membership data provided by Morningstar Inc.