How to pick a 2013 Medicare drug plan
Prices for many popular plans will increase significantly next year.
This post comes from Emily Brandon at partner site U.S. News & World Report.

Retirees get to choose a new 2013 Medicare prescription drug plan during the annual enrollment period now through Dec. 7. Premiums, covered medications and out-of-pocket costs change each year, so it's a good idea to shop around for a new plan even if you're happy with your current coverage.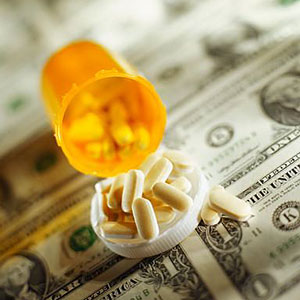 Here's how to pick a Medicare Part D plan that will best meet your prescription drug needs in 2013:
Compare premiums. The Centers for Medicare and Medicaid Services expects the average 2013 monthly premium for basic prescription drug coverage to be $30 in 2013, which is essentially unchanged from 2012. However, some existing Part D plans will have significant premium increases.
Average Part D premiums for current plans will increase by 6% in 2013, according to an analysis of Centers for Medicare and Medicaid Services data by Avalere Health, a health care consulting company.
"Some of the more popular plans from the past have higher premiums, so people would be well-advised to take a look at their options to see if they can save money by switching into a new plan," says Jack Hoadley, a health policy analyst at Georgetown University. "There are some new plans with particularly low premiums offered by some new sponsors. Some plans are getting to be better bargains and some are getting to be more expensive."
Retirees will need to shop around for new plans to avoid sometimes significant premium hikes. For example, the Humana Wal-Mart-Preferred Rx Plan premium will increase by 23% in 2013 to $18.50 per month. Premiums will also increase by 15% or more for First Health Part D Premier, First Health Part D Value Plus, and Cigna Medicare Rx Plan One.
However, there will also be new low-cost options this year, including AARP MedicareRx Saver Plus, which has premiums averaging $15 a month. "Even if you are happy with your coverage, some of the prices may be going up," says Juliette Cubanski, a Medicare policy analyst at the Kaiser Family Foundation. "Look at what else is out there and see if there is something else that might offer you the same coverage or better coverage at a better price."
Consider other out-of-pocket costs. Premiums are not the only out-of-pocket cost retirees with Medicare Part D plans face. Medicare Part D plans are allowed to charge deductibles of up to $325 in 2013, although some plans have smaller deductibles. Once you meet the deductible, you may then face co-payments or co-insurance charges for covered drugs.
You'll need to run the numbers to see if it's worth it to pay higher premiums in exchange for a smaller deductible and co-payments. "Typically, the plans that don't change a deductible have a higher premium," says Cubanski. "It really depends on people's willingness to pay costs upfront in the form of a deductible or whether they want to pay a somewhat higher premium and get a little bit higher coverage from their plan."
Your premiums may also be increased if you have a high income, don't join a Part D plan as soon as you are eligible to do so, or go more than 63 days without prescription drug coverage. Some retirees may qualify for a low-income subsidy to help pay for out-of-pocket costs.
Examine the formulary. Each Medicare Part D plan has a list of covered medications called a formulary. Prescription drugs are often grouped into tiers of covered drugs that have different out-of-pocket costs.
"You really need to look at the total cost for all the drugs that you are using. Go on Medicare.gov to the 'plan finder,' enter all the different drugs that you are taking, and see whether co-pays might change or if there are any formulary changes," says Hoadley. "People that picked a plan originally three or four years ago and have just stayed in that plan may find that they can save a fair amount of money by doing the research and possibly shifting to a new plan."
Avoid restrictions. Some Part D plans require prior authorization before you can fill certain prescriptions, and have quantity limits on how much medication you can get at any given time. You could also be required to try one or more similar, lower-cost drugs before the plan will cover a more expensive prescribed drug.
"It's also important to check whether the plan you're considering has any restrictions on your drugs, like prior authorization or step therapy. Those can be a real hassle," says Elizabeth Hargrave, a senior research scientist at NORC at the University of Chicago. "If there's a specific drug that you really need, it's worth looking into how much of a hassle it would be to actually get it."
Mind your gap coverage. Seniors who reach the "dougnut hole" gap in prescription drug coverage in 2013 will get 52.5% off the cost of brand-name drugs and 21% off the cost of generic drugs, up from 50% and 14%, respectively, in 2012. Some plans offer additional gap coverage for an extra cost.
"If people know in advance that they use a lot of drugs and are likely to have enough spending to reach the coverage gap, it might be worth the extra premiums to have the gap coverage," says Cubanski. But she cautions, "Some of the plans that offer additional gap coverage are very expensive, but they don't actually offer all that much coverage beyond what people are already entitled to due to the health reform law."
More from U.S. News & World Report and MSN Money:
Why is it that every magazine I pick up is full of ads for Rx drugs? I know ads cost big $$$$. Couldn't we lower the cost of my meds if they, the manufacturers, didn't waste all this money on advertising. No more samples, my Dr. says the Reps. don't hand them out as they used to do.Thankfully most of mine are generic, but a couple are "Tier 3" thats over $100 per script. Thanks Lily, Merck, and Kline, again I'm screwed.

And here we go again. Millions of dollars will be wasted by federal and state governments, as well as drug and insurance companies, to remind the old folks that's it's time to enroll again. Is it any wonder why the system is bankrupt? Only the government could could come up with such a terrible and wasteful system.

Are you sure you want to delete this comment?
DATA PROVIDERS
Copyright © 2014 Microsoft. All rights reserved.
Fundamental company data and historical chart data provided by Morningstar Inc. Real-time index quotes and delayed quotes supplied by Morningstar Inc. Quotes delayed by up to 15 minutes, except where indicated otherwise. Fund summary, fund performance and dividend data provided by Morningstar Inc. Analyst recommendations provided by Zacks Investment Research. StockScouter data provided by Verus Analytics. IPO data provided by Hoover's Inc. Index membership data provided by Morningstar Inc.