What new grads need to know about Obamacare
The first college graduates in the era of the Affordable Care Act should bone up on the law to make sure they're covered.
This post comes from Abby Hayes at partner site Credit.com.

Just switched your tassel, and off to worlds unknown? Graduating from college is a time of flux for most of us. You're probably working on finding a job, figuring out where to start settling, and corralling student loan information and payments.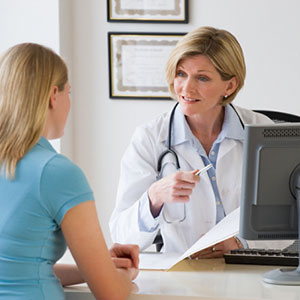 While you're at it, don't forget about health insurance. The Affordable Care Act, also known as Obamacare, has changed the world of health insurance for many recent graduates. Here's what you need to know.
Staying on your parents' insurance plan
If your parents have insurance coverage, you can now stay on their plan until age 26. This is now just part of the law, and it applies to plans that parents get through work or buy themselves either inside or outside the health care marketplace.
Here's the good news: you can stay on your parents' plan until you turn 26 even if you get married, move away from home, and are no longer dependent on your parents, financially. Even if you do get a job that offers insurance coverage, you can still stay on your parents' plan if it's a better deal.
The key here is to talk to your insurance company about your options. You may need to enroll in your parents' plan during an open enrollment period. Or, if your parents end up enrolling in a plan through the marketplace (because of losing a job, starting a business, etc.), they can add you to the application then.
If you are eligible for your parents' health insurance, but are not a dependent for tax purposes, your family may need some help filling out the marketplace application. This is true if you think your family will qualify for premium tax credits or lower out-of-pocket costs based on household size and income. If you're not a financial dependent, you count in this equation differently.
Qualifying for Medicaid
Medicaid eligibility varies from one state to the next. Many states used part of the Affordable Care Act to expand coverage for those above the federal poverty line. Some, however, did not.
The problem is that in some cases, you can slip between the cracks. If you make too much money to qualify for your state's Medicaid program, but not enough to qualify for Obamacare subsidies, you may be kind of stuck. But if you can't get on your parents' insurance plan and you aren't making much money, do check out your state's Medicaid program.
Getting penalized (or not) for being uninsured
You've probably heard by now of the "individual mandate." One of the most hotly contested parts of Obamacare, this is the part of the law that hits uninsured individuals with a tax penalty at the end of the year. This year's penalty is relatively low, just $95 or 1% of your income -- whichever is higher. But the penalties will continue to get steeper each year.
However, if you're below the federal poverty line, in most states you won't have to buy health insurance or pay a penalty. The federal poverty line for a single-person home right now is $11,670. So if you're going to make that much money or less this year, you may be able to skip out on health insurance without worrying about a penalty.
Why it's a good idea to have insurance
Even when you're young and healthy, health insurance is a good idea. Sure, you may see the doctor just once a year or less. But what happens if you get into an accident and wind up in the hospital?
A small mishap can easily result in tens of thousands of dollars' worth of hospital bills. To begin with, medical debt is notorious medical debt is notorious for tripping up even financially savvy consumers, thanks to billing errors, confusing billing practices and a murky debt collection process -- which is why it's always good to keep track of your credit by regularly checking your credit reports and your credit scores.
Consider catastrophic plans
Because you're young and probably healthy, you may be eligible for a catastrophic plan. This plan doesn't cover a doctor's visit when you get the flu. But it will keep the worst from happening. It'll kick in and limit your liability if you wind up in the hospital or in need of emergency surgery. Many people under 30 qualify for these plans, and they're a lot cheaper, to boot.
Remember to check for subsidies
If you find yourself shopping the marketplace -- whether the federal one or your state's marketplace -- for insurance, remember to figure out what you could get in subsidies. The tax subsidies mandated by the Affordable Care Act can actually be prepaid to your insurance company, lowering your monthly premiums. And if you're making enough to get by but not much more, the subsidy could potentially cover the bulk of your health insurance premiums.
The bottom line here is that recent grads are probably best off sticking to their parents' plan if they can do so -- especially because work-based plans usually charge a generic "family" rate, instead of charging individually per person. If you still have siblings at home, your being on the plan may not change your parents' premiums at all.
But if you can't get on your parents' plan for whatever reason, check out your options. Medicaid is great if you're not bringing in much money, and catastrophic plans are another good way to save on premiums.
More from Credit.com

No one needs to tell 'em that. They already know, just like everyone else with any sense, that it sux wang. Low monthly premiums, astronomical deductible. High monthly premiums, lower deductible. Either way you are screwed blued and tattooed. I want the same damn health care coverage the indistinguishable 535 club and Big Daddy OBammy graces themselves with. Those bastards need to be tarred and feathered, the whole damn lot of 'em!

Great, another article to tell people how to get something for nothing.  Look folks, health insurance is not about affordable health care, it's about bankruptcy insurance since, assuming you have accumulated assets, an unexpected trip to the hospital could bankrupt you.   But, if you don't have assets, your need for health insurance is substantially less and becomes strictly a risk reward business decision.   Young & healthy have less risk, usually less assets exposed to loss, and certainly less sacrifice expended in accumulating assets - so, their motivation to buy insurance is solely driven by a virtually meaningless penalty.  Furthermore, why would they want to get in a subsidy situation that subjects them to having to repay the subsidy should their income rise (probably every college graduates goal) along with the payroll and income taxes due on their increased income.  Talk about painful.
What if the parents don't want the "kid" on their plan?
I can see some slacker kid trying to hitch a free-ride on the parents plan until age 26, sticking the parent with the additional premium.  (For instance, a single parent could finally just have the cheaper single-person coverage at work, but is stuck with the higher cost of "family" coverage because the kid isn't 26 yet).
The parents aren't forced to keep the kid on their insurance until age 26, are they?

It's pretty easy, DON'T sign up unless you want to pay some older person's premium along with your own.
Obamacare is a bad deal for the young and healthy.  They overcharge young people so they can pay the premiums of the old and sick.   For your own financial well being, AVOID Obamacare like the plague.  

Are you sure you want to delete this comment?
DATA PROVIDERS
Copyright © 2014 Microsoft. All rights reserved.
Fundamental company data and historical chart data provided by Morningstar Inc. Real-time index quotes and delayed quotes supplied by Morningstar Inc. Quotes delayed by up to 15 minutes, except where indicated otherwise. Fund summary, fund performance and dividend data provided by Morningstar Inc. Analyst recommendations provided by Zacks Investment Research. StockScouter data provided by Verus Analytics. IPO data provided by Hoover's Inc. Index membership data provided by Morningstar Inc.