Will spouses lose under Obamacare?
According to one survey, 12% of companies plan to exclude spouses on health care plans to save on costs and offset the effects of the Affordable Care Act.
This post is from Jen Wieczner at parter site MarketWatch.com.

The United Parcel Service UPS will no longer cover employees' spouses on the company health plan. And while it's not the only company to have adopted the policy, it's among the largest.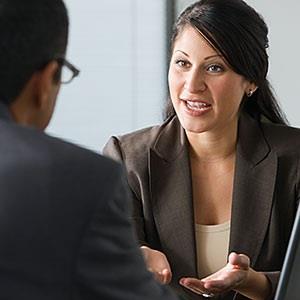 Some 15,000 UPS spouses who can obtain health coverage through their own jobs will be dropped from the plan. In a memo to employees, the company explained that the change was intended to offset the effects of the Affordable Care Act, which were expected to increase its health care costs by 4%.
By denying coverage to spouses, employers not only save the annual premiums, but also the new fees that went into effect as part of the Affordable Care Act. This year, companies have to pay $1 or $2 "per life" covered on their plans, a sum that jumps to $65 in 2014. And health law guidelines proposed recently mandate coverage of employees' dependent children (up to age 26). But husbands and wives are optional.
"The question about whether it's obligatory to cover the family of the employee is being thought through more than ever before," says Helen Darling, president of the National Business Group on Health.
While surcharges for spousal coverage are more common, next year, 12% of employers plan to exclude spouses, up from 4% this year, according to a recent Towers Watson survey. These "spousal carve-outs," or "working spouse provisions," generally prohibit only people who could get coverage through their own job from enrolling in their spouse's plan.
Such exclusions barely existed three years ago, but experts expect an increasing number of employers to adopt them: "That's the next step," Darling says.
HMS, a company that audits plans for employers, estimates that nearly a third of companies might have such policies now. Holdouts say they feel under pressure to follow suit. "We're the last domino," says Duke Bennett, mayor of Terre Haute, Ind., which is instituting a spousal carve-out for the city's health plan, effective July 2013, after nearly all major employers in the area dropped spouses.
But when employers drop spouses, they often lose more than just the one individual, when couples choose instead to seek coverage together under the other partner's employer. Terre Haute, which pays $6 million annually to insure nearly 1,200 people including employees and their family members, received more than 20 new plan members when a local university, bank and county government stopped insuring spouses, according to Bennett.
"We have a great plan, so they want to be on ours. All we're trying to do is level the playing field here," he says.

Wives spend more?
While couples generally prefer to be on the same health plan, companies often find that spouses are more expensive to insure than their own employees. That's because, say benefits experts, covered spouses tend to be women, who as a group not only spend more on health care, but also have more free time to go to the doctor if they don't work.
Indeed, JetBlue's covered spouses cost 50% more than crewmembers themselves, according to the airline's online Q&A about its health plan, which this year extended wellness incentives to spouses for the first time. 
About a fifth of companies had policies to discourage spouses from joining their health plan in 2012, according to Mercer, though most just charged extra -- $100 a month, on average -- to cover spouses who could get insurance elsewhere, rather than deny coverage entirely. Next year, 33% of companies plan to impose a surcharge on working spouses, up from 20% this year, according to Towers Watson.
But experts say more firms are likely to drop spouses altogether, whether they work or not -- especially when the new federal health-care exchanges open in 2014, providing an alternative for spouses left out in the cold.
"When there's a place for people to go, employers won't feel as beholden or compelled to cover the spouse," says Joan Smyth, an employee benefits consultant with Mercer.
For their part, employers say they try to educate employees on their options well in advance of the change, and health plans or insurance brokers sometimes step in to guide people through the transition and help them find doctors in their new network.
In announcing its spousal carve-out, Ball State University, for one, warned employees to prepare "since this is a potentially life-changing event." The university employee benefits staff worked with spouses and their employers to guide them through the transition onto their own plan, and have even allowed some spouses with "uncooperative" companies to stay on "until the conflict is resolved," says Joan Todd, a spokeswoman for the university. "We wanted to be very careful that no spouse would lose coverage before they could be placed on their own employer's plan."

More from MarketWatch.com:

Will spouses lose under Obama-Care? Hell yes...we all lose.....especially those of us that have jobs and pay taxes....we have to pay for the free loaders insurance via their government subsidies to offset their premium cost. Do you mind working a little more to pay a shyster's health insurance? If you don't, I have a fantastic used car you might be interested in.

I'm still trying to figure out why businesses should be required to subsidize insurance for their employees.
If the government is going to mandate insurance, fine.  We can debate whether or not that mandate is constitutional.  That's for a different day.
But why do employers have to provide it?  Why can't people just get insurance on their own?  My parents, for example, run their own business.  They have to get insurance without it being subsidized by anyone else, and their monthly premiums make me gasp.
Check COBRA, too.  The fact is, when your employer provides insurance, you are only paying 20% to 25% of the insurance cost, and the company is picking up the rest.  Why?
As long as that much cost is hidden, we will never have insurance transparency.  Medical costs will not go down.
Employers can elect to subsidize insurance if they want to.  It's a great gimmick to bring in employees.  But they shouldn't be forced to do it.
Are you sure you want to delete this comment?
DATA PROVIDERS
Copyright © 2014 Microsoft. All rights reserved.
Fundamental company data and historical chart data provided by Morningstar Inc. Real-time index quotes and delayed quotes supplied by Morningstar Inc. Quotes delayed by up to 15 minutes, except where indicated otherwise. Fund summary, fund performance and dividend data provided by Morningstar Inc. Analyst recommendations provided by Zacks Investment Research. StockScouter data provided by Verus Analytics. IPO data provided by Hoover's Inc. Index membership data provided by Morningstar Inc.