Medicare isn't going broke -- yet
A new report shows the program's fiscal health is getting better but issues persist.
This post comes from Krystal Steinmetz at partner site Money Talks News.


Good news for Medicare.
The program's Hospital Insurance Trust Fund has enough money to fund the program through 2030, according to a new report from the program's board of trustees (.pdf file). That's four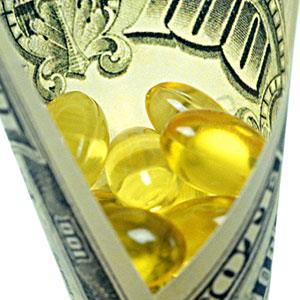 years later than last year's estimate, and 13 years later than was forecast the year before the Affordable Care Act was passed in 2010, NPR said.
"Medicare is considerably stronger than it was just four years ago," Health and Human Services Secretary Sylvia Burwell said Monday. She noted that slower growth of the program's spending will very likely mean that the Medicare Part B premium charged to beneficiaries -- currently -- remains the same for the third year in a row. "That's a growth rate of zero percent," she noted.
The trustees cited slower growth in health care spending and expected savings from Obamacare for extending the solvency of the hospital trust fund. Judith Stein, executive director of the Center for Medicare Advocacy, said in a press release that the trustees' report effectively demonstrates that Medicare is a healthy, viable program. She added:
It continues to be an efficient, cost-effective program that Americans can count on for future generations. It should be protected as one of our great success stories.
Despite Medicare's slightly healthier financial outlook, the program is still financially unsustainable over the long run. Because of that, the trustees have called for congressional action to address Medicare. According to The Washington Post:
"Some might be tempted to conclude from these good news trends that Medicare may be healing its financial maladies all by itself and that no further action will be needed," said Robert Reischauer, the Democratic public trustee. "That would not be a prudent conclusion."
A reduction in benefits and increases in taxes may be necessary to avoid cuts to Medicare in the future, The Associated Press said.
Because of the uncertainty of health care costs, the trustees' report said predicting Medicare's future is a challenge. The Post said:
Projections of Medicare costs are highly uncertain, especially when looking out more than several decades. One reason for uncertainty is that scientific advances will make possible new interventions, procedures, and therapies. … No one knows whether these future developments will, on balance, increase or decrease costs.
Were you surprised to see Medicare's solvency grow to 2030?
More from Money Talks News
DATA PROVIDERS
Copyright © 2014 Microsoft. All rights reserved.
Fundamental company data and historical chart data provided by Morningstar Inc. Real-time index quotes and delayed quotes supplied by Morningstar Inc. Quotes delayed by up to 15 minutes, except where indicated otherwise. Fund summary, fund performance and dividend data provided by Morningstar Inc. Analyst recommendations provided by Zacks Investment Research. StockScouter data provided by Verus Analytics. IPO data provided by Hoover's Inc. Index membership data provided by Morningstar Inc.