Should you try home stalking?
To purchase a home in the most competitive markets you'll need ingenuity, cunning and wads of cash. And tactics like these.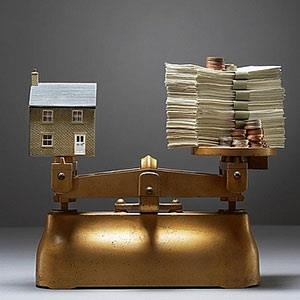 You need serious ingenuity if you are shopping for a home in one of the hottest U.S. markets. You'll also need sharp elbows, all of your cash, plenty of grit and a bag full of tactics and tricks to prevail against the competition.
Successful tactics include offering sellers wads of cash, of course, and the willingness to keep raising the ante until the other buyers drop away. But, with homes selling for tens of thousands and sometimes hundreds of thousands of dollars over asking prices, buyers often must do something else to distinguish themselves from the herd.
What you're up against
Bruce Phares, a Seattle Realtor, used quick thinking when he helped a concert violinist and her husband buy an older home in one of Seattle's historic neighborhoods where competition between buyers is fierce.
After finding the property, the musician returned and walked from room to room playing her violin, testing the home's acoustics. As she played, Phares got an idea. With her permission, he recorded the moment on his phone's video camera.
When he presented the client's offer to the seller, he played the clip. The seller, who loved music and dance, was moved to tears.
She accepted the offer saying, "'I always hoped that someone as artistic as me would get this home,'" Phares says.
This is what you're up against, buyers. The competition is pulling out all the stops. Buyers are writing love letters to sellers whose homes they desire. They're hunting down and beseeching owners of homes that aren't even for sale. Some concoct lies to worm their way into sellers' hearts.
Cutthroat markets
If all this gamesmanship sounds like too much for you, you might simply want to pull back and wait for the market to cool down. With more homes coming on the market and interest rates rising, experts say it's likely the intensity will calm down. Some think prices may even fall a bit in the hottest markets.
But, for now, the competition among buyers is most cutthroat on the West coast, especially in some California cities; along the Eastern seaboard from Washington, D.C. to Boston; in several Florida cities; and in Chicago and Phoenix.
Real estate brokerage Redfin, in a report on home buyer competition, found that 70% of clients' offers faced bidding wars in May, although competition has started cooling off a bit more recently. 

Redfin rated the most-competitive markets in May, gauged by the percent of offers facing competition:
1. San Francisco
2. Los Angeles
3. Orange County
4. San Diego
5. Boston
6. Seattle
7. Washington, D.C.
8. Baltimore
9. Chicago
The art of the love letter
When you are writing a love letter, try to be sincere, says Lise Gardner, an Edmonds, Wash., Realtor. Some Realtors keep sample letters on file, for inspiration.
Your letter should include some background about you and sincere compliments about the home and the sellers themselves, Gardner says. But don't get carried away: insincerity can backfire. "Sometimes sellers just think there is way too much sucking up going on," she says.
You could also try another tactic -- adding an "escalator" clause to your offer. In the clause you state your willingness to meet and exceed competing offers, explaining how much you'd add to your original offer and what your top price would be.
The Boston Globe describes other tactics:
Would-be buyers in places such as Cambridge, Somerville, Newton, Boston, and Brookline are padding their offers by tens of thousands of dollars and making concessions -- such as waiving their right to a home inspection -- to better their chances of getting to sign on the dotted line.
Other buyers are agreeing to flexible closing dates, or allowing homeowners to rent back properties while they look for new places to live.
Flat out lies
Some agents say that the competition this time is even more intense than at the peak of the housing boom in the mid-2000s. Or maybe it's just become more sophisticated.
In another article, The Globe describes yet another technique: flattery. Some buyers take flattery a step further, with flat-out lies:
They are going so far as to Google owners and craft pitches in which they pretend to enjoy the same things the sellers do. Family photos are not uncommon.
The garage would be a great place to store my kayak, one aspiring buyer, a non-kayaker, wrote to a kayaking owner. Some would-be buyers linger at open houses to eavesdrop on the competition.
Home stalking how-to
For the intrepid, Reuters offers instructions for buyers who want to try "home stalking" -- the art of buying a home that's not for sale. Energetic "stalkers" cruise neighborhoods looking for homes they'd like to buy, knock on doors and drop letters in the mailboxes. They keep an eagle eye on foreclosure listings.
One seller told The Globe how buyers besieged her home when word got out it was for sale but before it was on the market. "It was like trick-or-treating, but for houses. They were slipping notes through my mail slot," she said.
A Richmond, Va., couple used their county's electronic tax records to track down the owner of a home they wanted, Reuters says. They found the owner in an assisted living facility where they sent her "an eight-page handwritten letter asking to buy her house and selling themselves as the best new owners."
The owner wouldn't sell -- immediately.
Bu the couple were able to negotiate a rent-to-own deal and moved in. They completed the purchase in January with the executors of the owner's estate after her death.
For those ready to try home stalking on their own, Reuters offers additional tips, including the idea of making unsolicited offers on homes found using Zillow's Make Me Move feature,
More from MSN Money:
Only 3 million of the 100+ million homes in the US are officially for sale.  
If you're a realtor or a buyer looking to purchase, access to more homes would be helpful...but how so you do that?  Here's My Price is how!
Here's My Price creates an entirely new market of potential home sales by giving agents the tools they need to make a sale possible.  - even when a home is NOT FOR SALE.
Agents may send an email to homes that are not for sale, and invite the homeowner to name their price.  The price they give will not be negotiable and all of the fees will be paid by the buyer!
And for the Homeowner wanting to sell?  With Here's My price they just may receive a full price offer!
The expanded inventory is a win-win for everyone. So, now, there's the sale price of listed homes and the Here's My price homes.  
Buyers will have choices.
Are you sure you want to delete this comment?
DATA PROVIDERS
Copyright © 2014 Microsoft. All rights reserved.
Fundamental company data and historical chart data provided by Morningstar Inc. Real-time index quotes and delayed quotes supplied by Morningstar Inc. Quotes delayed by up to 15 minutes, except where indicated otherwise. Fund summary, fund performance and dividend data provided by Morningstar Inc. Analyst recommendations provided by Zacks Investment Research. StockScouter data provided by Verus Analytics. IPO data provided by Hoover's Inc. Index membership data provided by Morningstar Inc.
RECENT ARTICLES ON HOME INSURANCE