Highest drowning risk: Kids under 5
A new federal safety report shows toddlers and minority children make up a disproportionate number of drowning victims.
With the Memorial Day weekend marking the beginning of the summer season and pool covers coming off nationwide, the federal government
released a stark report
showing the vast majority of drowning victims in pools and spas are under the age of 5. The study also concluded that minority children are at a far greater risk of drowning.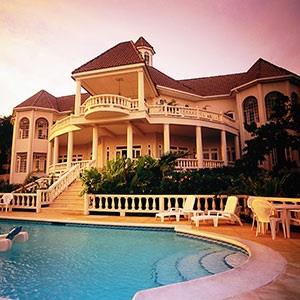 Children under 5 account for more than three-quarters of the deaths, the
U.S. Consumer Product Safety Commission said
. Just those between the ages of 1 and 3 represented more than two-thirds of the fatalities, the government found.
On average in the past three years, 390 children under the age of 15 (296 under 5) drown each year, the CPSC found. Another 5,100 children were treated in hospital emergency rooms (4,000 under 5) for injuries suffered due to being submerged.
The overwhelming majority of deaths (85%) of those under 5 occurred in pools at homes. However, about half the injuries to children happened at residential pools, the CPSC said.
The U.S. Centers for Disease Control and Prevention said an African American child between the ages of 5 and 19 is six times more likely to drown in a pool than a white or Hispanic child of the same age. The government noted that, according to USA Swimming, about 70% of African American children can't swim.
"Drowning is the leading cause of unintentional death for children between the ages of 1 and 4, and minority children drown in pools at an alarming rate,"
CPSC Chairman Inez Tenenbaum said
.
The government used the release of the report to promote its pool safety program, called
Pool Safely
, and help focus attention on the most at risk of drowning. The goal is to get more children to learn how to swim and to get pool owners and parents to be more responsible.
"The lives of countless children can be saved this summer," Tenenbaum said. "Take simple safety steps today -- teach all children to swim, put a fence around all pools, and always watch children in and around the water."
Children should not be able to access a pool when adults are not there to supervise them, the CPSC said. The
agency suggests pool owners consider
the following questions to determine if they have done what they need to do to make their pools as safe as possible:
Is there a fence around the perimeter of your pool or spa?

Are there self-closing and self-latching gates?

Are there door, gate or pool alarms in use?

Does your pool have anti-entrapment drain covers that are compliant with the P&SS Act?

Are all pool and spa covers in working order?

Has the public pool or spa you use been inspected to ensure it is compliant with federal, state and local laws?

Has someone in the family received training in CPR, first aid and emergency response?

Has everyone learned to swim?
The American Red Cross offers Learn to Swim classes at locations across the country. You can find a list of the
classes closest to you on its website
.

More from MSN Money:
DATA PROVIDERS
Copyright © 2014 Microsoft. All rights reserved.
Fundamental company data and historical chart data provided by Morningstar Inc. Real-time index quotes and delayed quotes supplied by Morningstar Inc. Quotes delayed by up to 15 minutes, except where indicated otherwise. Fund summary, fund performance and dividend data provided by Morningstar Inc. Analyst recommendations provided by Zacks Investment Research. StockScouter data provided by Verus Analytics. IPO data provided by Hoover's Inc. Index membership data provided by Morningstar Inc.
RECENT ARTICLES ON HOME INSURANCE