20 cities where it pays to buy a rental
A foreclosure specialist tells where mom-and-pop investors can still buy homes for cheap and rent them out for a sizable profit.
This post comes from MSN Money contributor Marilyn Lewis.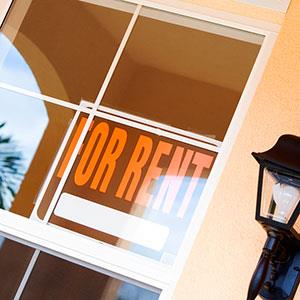 Deep-pocket financiers and investors have swarmed the U.S. real estate market, scooping up cheap foreclosures and recession bargains to rent them out. You'd think there's nothing left for the little guy.
But, apparently, there still are bargain homes that pencil out as profitable rentals.
Foreclosure specialist RealtyTrac ran the numbers and lists the top 20 markets with potential for mom-and-pop investors. RealtyTrac's list includes the median home price, rent, mortgage payment and capitalization rate for a three-bedroom home in each of these cities.
A couple of surprises top RealtyTrac's list: Rents in the No. 1 market, Memphis, Tenn., and No. 2, Saginaw, Mich., are strong enough to generate capitalization rates of 10.38% and 10.32%, respectively. (Investopedia tells how to find the capitalization rate, or rate of return: Divide the income by the property's value.)
Where the math makes sense
And with The Associated Press reporting (via the Las Vegas Sun) that home prices in Vegas rose 15% last year, who'd guess that you still can buy a three-bedroom home there for $115,000 and rent it out for $1,575 a month -- a return of nearly 9.86%?
The math works in your favor in places where still-low home prices are combined with low interest rates to translate into ultra-low mortgage payments. Combine those low prices with high local demand for rentals and you've got a profitable investment.
To take advantage of this information, you'll have to shop in some far-flung markets around the country.
RealtyTrac says that Vegas is the fifth-most-profitabl​e market. The third- and fourth-best markets for investors are Toledo, Ohio, (cap rate 10.26%;) and Ocala, Fla. (10.23%.)
Rounding out the top ten are Palm Bay, Fla. (9.77%), Atlanta (9.7%), Jacksonville, Fla. (9.59%), Deltona, Fla. (9.39%) and Springfield, Mo. (9.29%.)
Florida heavily represented
Eight of the top 20 investor's markets (Ocala, Palm Bay, Jacksonville, Deltona, Tampa, Port St. Lucie, Orlando and Lakeland) are in Florida.
Most others are in the Midwest. Two (Saginaw and Detroit) are in Michigan, two (Toledo and Dayton) in Ohio and two (Springfield and Kansas City) in Missouri. Only three (Las Vegas, Ogden, Utah, and Phoenix) are in the West. Just one market -- Syracuse, N.Y. -- is in the generally high-cost Eastern U.S.
In every city on RealtyTrac's list, you can buy a (median-priced) three-bedroom home for less than $115,000. In 15 of the 20 markets, the median three-bedroom home price is less than $100,000.
And yet, rents in these cities are relatively high, which is what makes the buy-rent spread appealing. In Memphis, the most-extreme example, the median purchase price for a three-bedroom home is $72,605. The estimated monthly mortgage payment would be $277, while the average rent for that home is $1,047.
Home prices in these towns are well under the U.S. median home price of $178,900, as Bloomberg reported in February.
For the fourth quarter of 2012, the median price is a 10% increase over the same period last year. That's the biggest year-to-year price gain since 2005.
A word of caution
However, a word of caution: A
CBS MoneyWatch article
yesterday, quoting a study by the National Association of Realtors, hints that the institutional investors who pumped up home prices may now start pulling back, possibly pushing prices lower:
"With rising prices and limited inventory, notably in the low price ranges, investors are likely to step back in coming years," (according to Lawrence Yun, the chief economist for the National Association of Realtors).
Investor purchases have helped clear these homes from the market, keeping inventory low and pushing home prices upward. In fact, the median investment-home price was $115,000 in 2012, up 15% from $100,000 in 2011. That price jump is almost twice the 8% price growth in the overall market, according to researcher Case-Shiller.
A move by investors out of the housing market could undermine prices as excess inventory begins piling up. But as the economy recovers, any slack in the market could be picked by traditional home buyers.
The NAR study found that investors already have resold 6% of the purchases they made last year. They plan to sell an additional 8% this year. Investors keep properties for a median period(half are longer, half shorter) of eight years. That's up from five years in 2011.
More from MSN Money: 
DATA PROVIDERS
Copyright © 2014 Microsoft. All rights reserved.
Fundamental company data and historical chart data provided by Morningstar Inc. Real-time index quotes and delayed quotes supplied by Morningstar Inc. Quotes delayed by up to 15 minutes, except where indicated otherwise. Fund summary, fund performance and dividend data provided by Morningstar Inc. Analyst recommendations provided by Zacks Investment Research. StockScouter data provided by Verus Analytics. IPO data provided by Hoover's Inc. Index membership data provided by Morningstar Inc.