Squatter hangs on in $2.5M mansion
Bank of America goes to court to evict a Brazilian man who moved into the foreclosed Florida home last summer.
This post comes from Marilyn Lewis of MSN Money.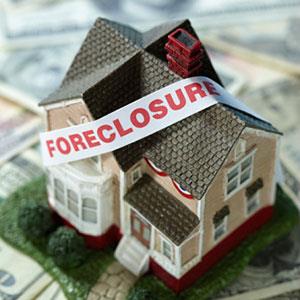 Andre de Paula Barbosa has been living the life, squatting for half a year in a foreclosed Boca Raton, Fla., mansion belonging to Bank of America. Barbosa reportedly has gone to court to claim the house for himself, citing Florida's once-obscure "adverse possession" law.
"It's all legal," marveled the "Today" show's Willie Geist, introducing an NBC report on the case.
Barbosa's free ride may be over soon. With the (Fort Lauderdale) Sun Sentinel  and other media reporting the case and the bank filing papers in court last week to remove Barbosa, any attempt to assume ownership of the home may be in jeopardy. Bank of America asserts that it is the rightful owner of the home.
Squatting to own
Barbosa's story began in July, when the 23-year-old Brazilian man reportedly first entered the home. The 5,624-square-foot dream house was built in 2001 in the Spanish style. It has a spiral staircase, marble floors, gourmet kitchen, five bedrooms and 5 1/2 baths.
You'll see photos, a description and a 360-degree shot of the home and its neighborhood here, at Trulia. The mansion, at 580 Golden Harbour Drive in Boca, apparently is not on the market.
About Barbosa himself, news reports say little. He apparently has not responded to attempts to interview him.
"Much to the irritation of the neighbors, the home has stood empty for 18 months. Bank of America foreclosed on $2.5 million owed on the house and took possession of it in July, according to county records. And soon after that, Barbosa claimed 'adverse possession' of the house."
The bank wrote to WPTV NewsChannel 5, in West Palm Beach: 
"There is a certain legal process we are required by law to follow and we have filed the appropriate action. The bank is taking this situation seriously and we will work diligently to resolve this matter."
How it works
"Adverse possession is a state law which allows someone to move into a property and claim the title -- if they can stay there seven years," says the Sun Sentinel.
Florida's law was meant to help farmers use abandoned land, the station says. Other states have similar laws. A successful claim requires you to maintain the house and pay the property taxes -- $39,200 a year in this case, says NBC.
"'It isn't criminal. At this point it's a civil matter between the owner of the property, who is Bank of America, and the people who are occupying it right now,' said officer Sandra Boonenberg of the Boca Raton Police Department."
Used by left and right
The Utne Reader recounts a recent history of the adverse possession movement on the left end of the political spectrum, telling about Steve DeCaprio, who moved into an abandoned home in Oakland, Calif., and founded a group called Land Action, dedicated to creating "occupations," as he calls them.
"He lived in his house so long that he has gained ownership of it under an obscure law called 'adverse possession,' which allows ownership not through purchase or inheritance (the common paths to homeownership), but through occupation -- provided no one else can prove he or she is the real owner. Adverse possession, DeCaprio says, is the 'holy grail of squatting.'"
On the right, adverse possession is reportedly used by, among others, the sovereign citizen movement. It is classified by the FBI as an "extremist anti-government group," according to the Los Angeles Times. 
"So-called sovereign citizens argue that they are not subject to local, state or federal laws, and some refuse to recognize the authority of courts or police.

 

"Since 2000, members of the movement have killed six police officers, and clashes with law enforcement are on the rise, according to the FBI. The deadliest incident came in 2010, when a shootout with a member left four people dead, including two police officers, during what began as a routine traffic stop in West Memphis, Ark."
The Atlanta Journal-Constitution​, for example, reported, "Federal authorities are seeing an increase in the number of foreclosed and unoccupied homes in metro Atlanta being seized by members of (the) anti-government group."
Boca Raton link?
Back in Boca Raton, South Florida's WPBF-TV reporter Terri Parker questions whether there are others behind Barbosa's attempt to take possession of the Spanish-style mansion.
Neighbors told the station that another man appeared at the home initially, handing out his business card. Parker says paperwork posted in the home's window linked that man with the sovereign citizen movement.
WSVN-TV in Miami-Fort Lauderdale also says that, in paperwork posted in the mansion's window, "Barbosa is claiming to be a sovereign citizen. It's a movement the FBI calls a domestic threat."
More on MSN Money:
DATA PROVIDERS
Copyright © 2014 Microsoft. All rights reserved.
Fundamental company data and historical chart data provided by Morningstar Inc. Real-time index quotes and delayed quotes supplied by Morningstar Inc. Quotes delayed by up to 15 minutes, except where indicated otherwise. Fund summary, fund performance and dividend data provided by Morningstar Inc. Analyst recommendations provided by Zacks Investment Research. StockScouter data provided by Verus Analytics. IPO data provided by Hoover's Inc. Index membership data provided by Morningstar Inc.