Foreclosures in Spain spark suicides, fury
Public outrage erupts in a country where even when you lose your home to foreclosure, you still must pay the mortgage.
This post comes from Marilyn Lewis of MSN Money.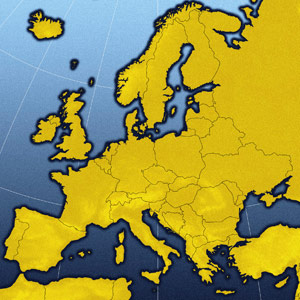 Amid 25% unemployment, hundreds of thousands of Spanish families are struggling to pay their mortgages. Hundreds of thousands more have lost their homes to foreclosure.
The Spanish public is seething in response to foreclosures, especially after pending evictions were blamed for two suicides. One was this week, when a woman jumped four floors to her death moments before she was to have been evicted.
One focus of public reaction is the severity of Spain's mortgage laws. Al-Jazeera reports, "In Spain, homeowners unable to make mortgage payments may be evicted but still remain liable to repay whatever value is left on the mortgage after the repossession."
Two-year moratorium
Spain's bankers are trying to ward off efforts to change the laws, saying the changes would add to mortgage costs.
The pressure, however, moved Spain's largest banking association, AEB, to institute a two-year moratorium this week on evictions of the most-vulnerable households. After talks with government representatives, AEB issued a statement saying, in part, that it wants "to help alleviate the situation of helplessness that many people are suffering owing to the economic crisis."
In the U.S. housing crisis, foreclosure moratoriums were used briefly. They were broader in scope but employed for shorter periods -- for example, in the months while bankers were negotiating their 2011 settlement with state attorneys general, or over the winter holidays in 2009, 2010 and 2011.
In 2010, however, Treasury Secretary Tim Geithner rejected calls for a national moratorium, saying it would hurt communities by stalling a housing recovery, according to The Huffington Post.
In Spain, the bankers' halt to evictions will not be far-reaching, The Wall Street Journal reports. Only households with people who have lost unemployment benefits or are disabled, seriously ill or very elderly will be protected. Unemployment on its own, apparently, isn't a qualifier.
The Journal writes:
"Those qualifying for relief must have annual income of less than €19,200, or $24,450. There are other specifications: Single parents with two children would qualify, for instance; a couple with two children won't."
Public fury over suicides
This week public reaction intensified after the second Spanish homeowner in two weeks committed suicide on the eve of eviction. On Monday, "moments before she was due to be evicted . . .  Amaia Egaña, 53, leapt from her fourth-floor flat in the northern city of Bilbao," The Guardian reports.
Al-Jazeera reports:
"On Monday, the evictions of at least two couples in Madrid and one in eastern Valencia were called off. As in other cases, crowds of protesters had gathered outside the apartment buildings to try to prevent police and court officials from entering. The protest movement has gathered momentum nationally in recent years as the dramatic impact of the repossessions has increasingly angered Spaniards."
A police officers' union has offered legal support to members who "conscientiously object" to helping with evictions. "We're not robots, we're human beings, and this is like the soldier in a firing squad who refuses to shoot, even knowing he will take the place of the one to be shot,' said Jose Manuel Sanchez, the union's secretary general," according to The Guardian
Promise: No homelessness
Spain is in the midst of a second recession following its housing bubble crash of 2008. Some 350,000 people have lost homes in four years, says The Associated Press.
The Guardian estimates the number at 400,000. It says that, this week, in the city of Bilbao, "stickers saying 'murderers' were fixed to cash machines, while the governing People's Party and opposition Socialists pledged to hold an emergency meeting on Monday to agree on reforming mortgage laws."
Spain's government is responding. According to the AP: 
"Speaking in Brussels on Monday, Spanish Economy Minister Luis de Guindos said his government aims 'to introduce measures that ensure that no family acting in good faith will end up homeless because of the crisis. That is the commitment.'

 

"The minister pointed out that the eviction crisis comes at a time when Spain has 1 million empty houses whose owners cannot find buyers, chiefly because banks are reluctant to give loans."
Critics say the eviction moratorium and government response are insufficient. Notes The Guardian, "Spain's banks have come under fire from protesters and opposition politicians for continuing to carry out evictions even after some received part of a European bailout negotiated by Madrid which could amount to €100bn (£80bn)."
More on MSN Money:
DATA PROVIDERS
Copyright © 2014 Microsoft. All rights reserved.
Fundamental company data and historical chart data provided by Morningstar Inc. Real-time index quotes and delayed quotes supplied by Morningstar Inc. Quotes delayed by up to 15 minutes, except where indicated otherwise. Fund summary, fund performance and dividend data provided by Morningstar Inc. Analyst recommendations provided by Zacks Investment Research. StockScouter data provided by Verus Analytics. IPO data provided by Hoover's Inc. Index membership data provided by Morningstar Inc.