Rich folks whine more about their mortgages
Although poorer homebuyers have been hit hardest by foreclosures and mortgage abuses, a larger number of complaints are coming from richer folks.
This post comes from Marilyn Lewis at partner site Money Talks News.

For consumers, the public face of the Consumer Financial Protection Bureau is surely its popular complaint service. The Washington Post tried to find out who uses the service most to complain about mortgages.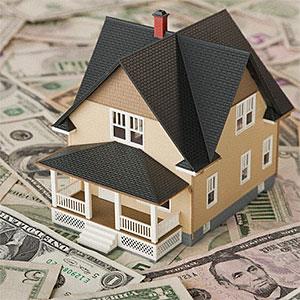 Here's what the Post learned: Although poorer homebuyers have been hit hardest by foreclosures and mortgage abuses, the loudest complaints are coming from residential areas with the highest median incomes.

The Post writes, "A new analysis shows that people in wealthy neighborhoods complain a lot more about all aspects of the mortgage process, from brokers to servicers to underwriters."
The CFPB doesn't identify those who complain. But their ZIP codes are available.
Upper incomes were the squeaky wheels
The Post used consultants from Deloitte to analyze the frequency of complaints from various locations. Households in the top 25% of U.S. incomes generated 30% of complaints. The bottom 25% of incomes generated only 21% of complaints. Also, older people filed the most reports of mortgage problems.
The reasons for these differences are anyone's guess. The bureau wouldn't speculate. The Post offers some guesses, though:
Wealthy people are thought to have easier access to the Internet. (However, the bureau does take complaints by fax and phone.)
The rich may have more time to complain.
Affluent people may feel more entitled to help.
Complaints get action
"The more likely explanation is that word of the complaints database -- and those of other regulators that feed into the CFPB's -- has simply penetrated further in wealthy communities," the Post says.
You can see data on the complaints filed -- about what, against whom, whether they were resolved -- here, at the CFPB.
Rich or poor, you'd do well to take your complaints to the CFPB, says Laura Murray of the consumer advocacy group U.S. PIRG. She explains here how to use the complaint process to your advantage. Also, CNBC wrote:
"The vast majority of complaints do get a response," said Laura Murray, with U.S. PIRG's Education Fund. "Approximately 1 in 3 got some sort of tangible relief."
File your complaint
You can file a complaint online or by phone, at (855) 411-2372, even during the government shutdown, about:
"The Consumer Financial Protection Bureau has tracked 19,000 complaints about banks from consumers since it began keeping data in March 2012 and the overwhelming majority of gripes -- 78% -- center on issues with checking accounts," writes Pittsburgh Business Times.
The bureau says it reviews all complaints. It contacts the company you complain about and tries to get your problem resolved. It lets you know what to expect next. You can check the progress of your complaint online.
More on Money Talks News:
DATA PROVIDERS
Copyright © 2013 Microsoft. All rights reserved.
Fundamental company data and historical chart data provided by Morningstar Inc. Real-time index quotes and delayed quotes supplied by Morningstar Inc. Quotes delayed by up to 15 minutes, except where indicated otherwise. Fund summary, fund performance and dividend data provided by Morningstar Inc. Analyst recommendations provided by Zacks Investment Research. StockScouter data provided by Verus Analytics. IPO data provided by Hoover's Inc. Index membership data provided by Morningstar Inc.