Why you can't get a home loan
Mortgages are now easier to obtain than they've been in recent years, yet a quarter of those who apply are turned down.
This post comes from Chris Birk at partner site Credit.com.

Left out in the cold by a tight lending climate, prospective homebuyers are finally starting to see a thaw.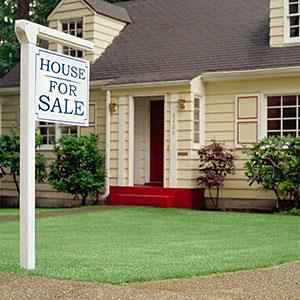 Fifty-one percent of respondents in the latest Fannie Mae National Housing Survey indicated it's now likely easier to secure a mortgage. That burst of confidence could help keep the housing recovery moving forward.
"Consumer attitudes toward both the economy and the housing market continue to gather momentum," Doug Duncan, senior vice president and chief economicst at Fannie Mane, said in a news release. 
Confidence and optimism. Momentum and recovery.
So why can't you get a home loan?
It's a question with dozens of possible answers. Despite the loosening standards, about a quarter of all people who apply for a mortgage are ultimately denied. Each potential homebuyer's loan file is different, but there are some broad, overarching issues that may be to blame.
Credit
This is probably the most common hurdle. Lenders will have a qualifying credit score depending on the loan type, your background and other details. That baseline also applies to anyone else on the mortgage. So you might have an 800 credit score, but if your spouse is lagging at a 530, you're going to struggle to obtain financing.
Even if you're going it alone, lenders in community property states may still factor in your spouse's credit. The average credit score for conventional purchase loans was 762 in September, according to mortgage software firm Ellie Mae (.pdf file). For FHA loans it was 701. Military borrowers interested in using their VA loan benefits will generally need at least a 620 score.
Debt-to-income ratio
Conventional and FHA lenders look at two different debt-to-income (DTI) ratios. The first, or front-end, ratio compares your monthly income with your housing costs. The second, or back-end, ratio considers the percentage of your income that goes toward major revolving debts like the mortgage payment, credit card bills and student loans.
Conventional lenders are generally looking for a 28% DTI ratio on the front end and 36% on the back end. For FHA loans, it's more like 31%/43%. The VA program only uses the back-end ratio and wants to see 41% or less.
Your DTI ratio may not be an immediate application killer. Lenders calculate it based in part on your estimated monthly mortgage payment. It might break your heart, but you can always run the numbers with a lower loan amount to try and get that ratio into qualifying range.
Cash on hand
Down payment requirements are here to stay (unless you qualify for a VA- or USDA-backed mortgage). Conventional lenders typically require at least a 5% down payment, while the minimum on FHA loans is 3.5%. In addition, you'll likely need to put down earnest money, which is basically a good-faith deposit with a seller, and be able to cover an appraisal, a home inspection and possibly other upfront costs.
Assets have become increasingly important in this tighter lending environment.
Employment
Lenders want to see stable, reliable income and employment that's likely to continue. The gold standard is generally two years, but that can vary depending on the lender, the loan type and the borrower's circumstances.
For example, service members who separate from the military and take civilian jobs may not have to wait two years, depending on how the new employment relates to their skill set, education and previous work serving our country.
What's especially problematic is self-employment. There are a lot of unknowns for lenders here, and they're almost always going to require at least two years of tax returns. Same goes for seasonal workers and those who work on commission.
Bankruptcy or foreclosure
Foreclosure starts hit a 71-month low in November, according to RealtyTrac, but they've impacted hundreds of thousands of homeowners since 2008. More than 1.2 million people filed for bankruptcy protection in federal court in fiscal 2012.
Each presents short- to medium-term obstacles to obtaining home loans. The waiting periods vary by event and by loan type. Bankruptcy means waiting anywhere from two to four years in many cases. The wait after a foreclosure can range from two to seven years.
More on Credit.com and MSN Money:
DATA PROVIDERS
Copyright © 2014 Microsoft. All rights reserved.
Fundamental company data and historical chart data provided by Morningstar Inc. Real-time index quotes and delayed quotes supplied by Morningstar Inc. Quotes delayed by up to 15 minutes, except where indicated otherwise. Fund summary, fund performance and dividend data provided by Morningstar Inc. Analyst recommendations provided by Zacks Investment Research. StockScouter data provided by Verus Analytics. IPO data provided by Hoover's Inc. Index membership data provided by Morningstar Inc.