Mortgage relief after the superstorm
Freddie Mac is encouraging mortgage servicers to work with those whose homes were damaged or destroyed by Sandy.
This post comes from partner site Credit.com.

Hurricane Sandy rocked much of the East Coast but disproportionately affected the states of New York, New Jersey and Connecticut. Now, homeowners in the path of the storm who have loans backed by one of the nation's government-sponsored​ mortgage giants may be able to find some relief.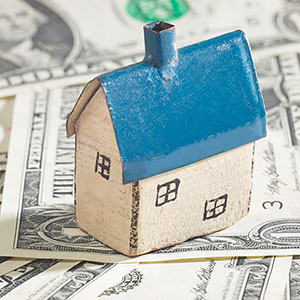 Freddie Mac is alerting mortgage servicers across the country that consumers whose homes were damaged or destroyed by Hurricane Sandy in federally designated major disaster areas should receive the full benefits of its relief policies.
These policies will provide a number of options to consumers who were hurt by the storm when it comes to making sure they can handle all their mortgage obligations.
"Freddie Mac has authorized the nation's mortgage servicers to provide a full range of mortgage relief options to affected borrowers with mortgages owned or guaranteed by Freddie Mac," said Tracy Mooney, a senior vice president at Freddie Mac. "Forbearance on mortgage payments for up to one year is one of several options our servicers have been instructed to offer borrowers on a case-by-case basis."
In particular, Freddie recommended that mortgage servicers choose to suspend foreclosure proceedings and evictions in affected areas for as much as 12 months. It also said these companies should waive all penalties or late fees against borrowers whose homes were damaged in the natural disaster, and also not report any forbearances or delinquencies to credit bureaus.
Freddie said homeowners should call either their mortgage servicer or Freddie Mac itself if they have any questions about their obligations or the kinds of relief for which they may be able to qualify. General information about its disaster relief policies can be found at the Freddie Mac website.
More from Credit.com and MSN Money:
Are you sure you want to delete this comment?
DATA PROVIDERS
Copyright © 2014 Microsoft. All rights reserved.
Fundamental company data and historical chart data provided by Morningstar Inc. Real-time index quotes and delayed quotes supplied by Morningstar Inc. Quotes delayed by up to 15 minutes, except where indicated otherwise. Fund summary, fund performance and dividend data provided by Morningstar Inc. Analyst recommendations provided by Zacks Investment Research. StockScouter data provided by Verus Analytics. IPO data provided by Hoover's Inc. Index membership data provided by Morningstar Inc.