Is the mortgage tax break in danger?
It's hard for federal budget-cutters to ignore the tens of billions of dollars Congress could save by eliminating the taxpayer mortgage interest deduction.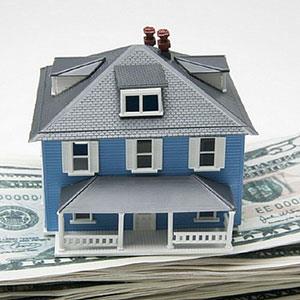 As Congress struggles -- and maybe fails -- to trim the federal budget deficit, it's hard for budget-makers to ignore the tens of billions of dollars Congress could save by eliminating the taxpayer mortgage interest deduction.
Axing the deduction could save $134 billion in one fell swoop, a congressional committee in charge of tax proposals has estimated.
Few use it
At the tax code stands now, homeowners can deduct up to $1 million of mortgage interest paid and up to $100,000 in home equity debt, says MSN Money tax expert Jeff Schnepper, the author of "How to Pay Zero Taxes 2012: Your Guide to Every Tax Break the IRS Allows." If you own a vacation home, the same applies.
But few of us use the deduction. Only about 23% of taxpayers who filed used it in 2010, for example, says Reason.com, published by the nonprofit Libertarian Reason Foundation. That's because you've got to itemize to claim the deduction and relatively few taxpayers do.
"The numbers work only for taxpayers whose total deductions -- for mortgage interest, charitable giving and other expenses -- are worth more than the standard deduction," writes USA Today. Only 30% of taxpayers itemize, according to the Tax Policy Center.
The deduction's use varies by geography, USA Today says, "ranging from a high of 37% of taxpayers in Maryland to a low of 15% in North Dakota and West Virginia." It's used most where housing costs are high.
Who benefits most? "Taxpayers with big mortgages in high tax brackets," says the San Francisco Chronicle. Only 16% of taxpayers in the 10% bracket itemize, while 71% in the 33% and 89% in the 35% tax bracket do, according to the Tax Policy Center.
Wildly popular
Few of us use it but most of us love it. Passionately -- as Los Angeles Times columnist Doyle McManus found recently after he proposed dumping it. "Our mortgage interest deduction doesn't directly support homeownership; instead, it supports mortgage indebtedness, which isn't the same thing at all," wrote McManus.
Uh-oh. Them's fightin' words. Never mind that McManus is far from alone. "In the aftermath of the Great Recession . . . many observers have begun to wonder whether the time has finally come for reform," writes the nonpartisan Tax Policy Center, for example.
LA Times readers were furious. "Angry emails flooded in," McManus wrote  in a follow-up. "Many of the objections were well-reasoned, although one reader just called me a Marxist." Another reader said the deduction "is the only real tax break the middle class gets."
Happy ending?
If the tax break is such a sacred cow, why are changes to the deduction being discussed in Congress? A couple recent events contribute:
President Barack Obama's re-election. Obama campaigned on a promise of raising taxes on wealthier Americans. His win is seen by many to be a mandate by voters to do just that.
Deficit talks. Congress and the White House may or may not negotiate a way around the severe "sequester" budget cuts due to kick in March 1. But eventually their budget talks should get serious. That puts the tax deduction at least on the table for discussion.
There could nevertheless be a happy ending in all this for fans of the mortgage deduction. Remember the $134 billion that could be saved by eliminating it? Oops. Turns out that number was a bit squishy.
That congressional committee re-ran its numbers. Now it says the mortgage write-off is worth far less than previously estimated.
Real-estate columnist Ken Harney explains: "The nonpartisan Joint Committee on Taxation published revised estimates indicating that because of changes in the economy and tax legislation, the cost of the deduction for fiscal 2013 will be $69.7 billion."
That's a $64.3 billion difference. It means that while the mortgage deduction is still a juicy target, it's only half as juicy as before.
Even if Congress does take up the deduction, it could agree to make trims rather than eliminating it outright. It could cap how much interest a homeowner can deduct, for example, Schnepper says. Or Congress and the White House could declare mortgage interest paid on second homes ineligible.
More on MSN Money:
DATA PROVIDERS
Copyright © 2014 Microsoft. All rights reserved.
Fundamental company data and historical chart data provided by Morningstar Inc. Real-time index quotes and delayed quotes supplied by Morningstar Inc. Quotes delayed by up to 15 minutes, except where indicated otherwise. Fund summary, fund performance and dividend data provided by Morningstar Inc. Analyst recommendations provided by Zacks Investment Research. StockScouter data provided by Verus Analytics. IPO data provided by Hoover's Inc. Index membership data provided by Morningstar Inc.