These words can help sell your home
A study of 300,000 real estate listings finds some phrases can work wonders when it comes to attracting potential buyers.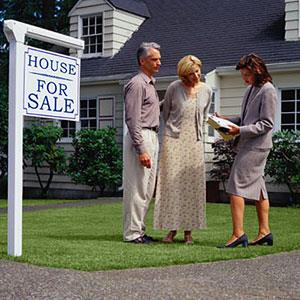 Want to sell your home? A survey suggests that certain phrases and buzzwords in real-estate ads help move some properties faster --- and that those terms can vary depending on where you live and the neighborhood price range.

A study by Point2Homes.com of 300,000 real estate listings made last year found certain words or phrases highlighting a property's attributes and upgrades "seem to carry a special weight with people looking for a home."
Certain terms were universally popular. As you might expect, "beautiful" was the most frequently used word in overall real estate listings, followed by "hardwood floors" and "stainless-steel appliances."
But the study found a localized popularity of some terms or phrases, depending on the region.
People looking for homes on the West Coast reportedly had a preference for "beautiful" homes with "mountain views" or "ocean views" -- as well as "gated communities."
But East Coast home seekers were attracted by places listed as ready to "move right in," "renovated" and with "gleaming hardwood floors."
In the Midwest, terms like "spacious living room," "attached garage" and "plenty of storage" were big sellers for listings -- while Southern real estate listings that featured a "tennis court," "high ceilings" and "community pool" also did well.
Point2Homes also looked at descriptions of homes in New York City that sold faster than the 180-day average for that market. And given the Big Apple's cramped living spaces, it's not too surprising that some top words and phrases for NYC real-estate listings included  "closet space," "city views," "soaking tub," "sunny," "open kitchen," "oversized windows" and "elegant."
As any professional writer will tell you, a good description can be worth its weight in gold. Elaine Clayman, managing director with the venerable luxury real-estate firm Brown Harris Stevens, says creative use of language can certainly attract consumers and help sell homes faster. "Soaking tub is more inviting than bath tub, for example," she notes. "Private storage is also more compelling than public storage."
And there are certain terms that can help boost potential sales for homes listed at $500,000 and above. "Private" is a very popular adjective in those listings, along with "well-maintained" and a "covered front porch."
There are some interesting variations as well when you get into the so-called luxury ($1 million to $5 million) and mega-luxury ($5 million and over) ranges. Luxury homes reportedly do well when they're advertised as having "ocean views," a "guest house" and a "media room."  But people considering mega-luxury properties were attracted to homes featuring "a pool house," "a wine room" and "a home theater."
More on moneyNOW
SMART SPENDING
Lazy man's guide to money management
Think saving money, paying bills, comparing prices and shopping for deals take way too much work? All of these can be done with very little effort on your part.