Man loses life savings at carnival
He dropped $2,600 on a midway game. Don't let this happen to you.
A 30-year-old man from Epsom, N.H., claims to have blown his life savings on a carnival game called Tubs of Fun. The first $300 disappeared in just a few minutes of the man's trying to throw balls into a plastic tub to win an Xbox Kinect. After that, he says, he went home to get all the money he had in the world: $2,300.
"You just get caught up in the whole 'I've got to get my money back'," Henry Gribbohm told WBZ-TV, the CBS affiliate in Boston.
He wouldn't have been getting any actual cash back, of course. He'd have gotten an Xbox Kinect. Maybe.

The story is so unbelievable that one newsman I know wonders if it's a giant con -- which would be appropriate, given the nature of the loss. But it gets better: Gribbohm says he returned to the carnival to complain the next day, and the guy running Tubs of Fun ponied up $600 and a giant plush banana with dreadlocks.


Still down $2,000 (albeit up one banana), Gribbohm is considering a lawsuit because "it's not possible that (the game) wasn't rigged."

Maybe it was, maybe it wasn't. The fact is, even honest carnival games are well-nigh impossible to win. That's how carnies stay in business. That's how casinos stay in business, too. No one ever went broke underestimating the human drive to beat the odds.

Gribbohm could have bought an Xbox Kinect for about $300. But where's the fun in that?

The odds are dismal
The game he played is one singled out in an AARP article, "7 rigged carnival games," which explains why the odds on Tubs of Fun and other games are stacked against the players.

"It's not that every carnival game is rigged, but any can be, and many are," carnival fraud expert Bill Howard told the AARP.

Hold that thought as summer approaches. Many of us will be heading to carnivals, state fairs and boardwalks to ride the rides, eat fried stuff and, maybe get drawn into games like Pitch-Til-You-Win and Flukey Ball.

It could be argued that roller coasters and fried Snickers bars are also fleeting and expensive pleasures, and that the folks who play carnival games get "entertainment value" from the money they fork over.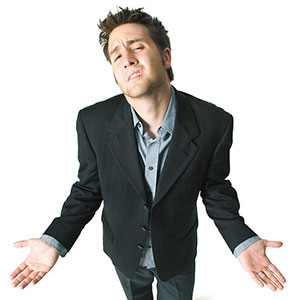 Maybe so. But how often does anyone walk away empty-handed and smiling, saying "Gosh, that was fun! I'm going to the cash machine and get $100 so I can play some more!"

No. What's generally associated with empty hands is a sheepish grin or a morose scowl, and phrases like "What a rip-off!" or "Those darts didn't even have points on the tips!"

Assume the worst
Sure, some people win. But the average person won't, even with help from articles like "Beat the carnies: The secrets to winning 5 popular state fair games," on a blog called The Art of Manliness.
"Bottom line, if a game looks really easy to win, assume that something's been (adjusted) to make it harder," say authors Brett and Kate McKay.

One common ploy is to use a smaller-than-usual basketball rim that's slightly oblong rather than a true circle and hung higher than a typical basketball goal: "You can still make a basket, it just take a bit more skill and finesse."

Even if you can beat the odds, what would be the point? To win a teddy bear that will start leaking sawdust an hour after you hand it to your toddler?

Pricey suckers
The last time my niece and I took her 5- and 10-year-old boys to a free carnival they were utterly smitten with the midway. No amount of explaining would convince them that they might as well set fire to their greenbacks as chance them on the games. Either way, they'd be out the money.

Well, the 5-year-old did get a cherry-flavored lollipop by plucking a "lucky" duck out of a pool. That was the most expensive sucker ever.

The carnival is made for suckers. The sights, sounds and smells of the midway turn us all into little kids again, absolutely certain that we can get to the top of the rope ladder and grab that $20 bill. This feeling is magnified if you're with a group of friends and/or a young woman you want to impress.

I expect suckerdom from elementary-school kids. To see a 30-year-old man throw bad money after worse to "win" a prize he could have bought for 300 bucks is disheartening. How long will it take him to build those paltry savings back up again, even if he puts the dreadlocked banana on Craigslist?

Don't set yourself up to fail and lose a ton of money. If you want to show off, try Trivia Night at the local pub. Or maybe a free-throw competition -- as long as it's on a real basketball court.

More on MSN Money:

DATA PROVIDERS
Copyright © 2014 Microsoft. All rights reserved.
Fundamental company data and historical chart data provided by Morningstar Inc. Real-time index quotes and delayed quotes supplied by Morningstar Inc. Quotes delayed by up to 15 minutes, except where indicated otherwise. Fund summary, fund performance and dividend data provided by Morningstar Inc. Analyst recommendations provided by Zacks Investment Research. StockScouter data provided by Verus Analytics. IPO data provided by Hoover's Inc. Index membership data provided by Morningstar Inc.
MORE PERSONAL FINANCE SECTIONS & TOOLS