Give your kid a stock for Christmas
Looking for some stocking stuffer ideas? Why not skip the trinkets and toys and give your kids something they can really use -- an investment.
This post comes from Angela Colley at partner site Money Talks News.

Parents have been trying to teach kids about money in clever ways for ages. For instance, I remember doing chores around the house to earn my weekly pay as a kid, and now that I'm an adult, I'm grateful for the lesson I learned. 
Another idea is to give the gift of stocks. They don't wear out, use batteries or require assembly. And they come with the potential of life-changing knowledge about investments.
Choosing stocks
When you're an adult, any stock that performs well is exciting. Kids tend to care more about brands they recognize. RankingTheBrands.com​ has a list of Kids' Top 100 Most Loved Brands  to give you some ideas. For example:
Your kid loves video games? Nintendo (NTDOY) is a publicly traded company.
A sports fan? Look into Nike (NKE).
Love Disney movies? The Walt Disney Co.'s stock (DIS) isn't too pricey right now.
Have an army of Barbies in your house? Think about Mattel (MAT).
A fan of Happy Meals? McDonald's (MCD) could be a good choice.
Whether it's food, a hobby or a clothing brand, your kids will care a lot more if the company produces something they understand and can relate to personally.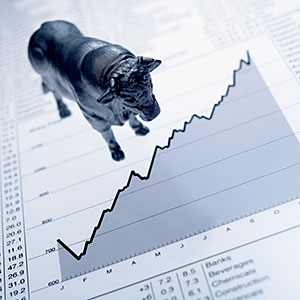 Where to buy
If you'd like to start your child off with a single share of stock, a few companies offer stock starter packages for kids. These companies don't have every available stock, but they do offer framed certificates perfect for gift giving.
One Share My First Stock comes with a framed, colorized stock certificate, an owner's manual and an e-book on trading.
FrameAStock has Christmas specials with discounts on framed stock certificates and shipping.
If you'd like to order more than one share of stock, or don't see the company you want listed, you can buy from an online brokerage. 
Keep in mind that not all companies give out printed certificates anymore, but you can make your own.
Other options
Stocks aren't the only teaching gift you can stuff in a stocking. There are other ways to help your kid build a nest egg. For example:
Fund a small Roth IRA account. A Roth IRA will earn compound interest your kid can use for major goals such as college or retirement.
Start a college savings account. It's never too early to start saving for college. Open 529 college savings accounts for your children and help them understand how the  investments grow. 
Buy bonds. When you invest in bonds, you loan money to a private company or government agency. The money you loan earns interest, and after the loan matures you get the money back. These investments may not have the excitement of stocks, but they tend to be safer and easier to understand. Read more about savings bonds offered by the U.S. government at TreasuryDirect.gov. 
If you do give the gift of stocks or bonds, set up a regular time to sit down with your kids and talk about their investments, including how they're changing in value and why. They could be a gift that keeps on giving.
More on Money Talks News and MSN Money:
DATA PROVIDERS
Copyright © 2014 Microsoft. All rights reserved.
Fundamental company data and historical chart data provided by Morningstar Inc. Real-time index quotes and delayed quotes supplied by Morningstar Inc. Quotes delayed by up to 15 minutes, except where indicated otherwise. Fund summary, fund performance and dividend data provided by Morningstar Inc. Analyst recommendations provided by Zacks Investment Research. StockScouter data provided by Verus Analytics. IPO data provided by Hoover's Inc. Index membership data provided by Morningstar Inc.
MORE PERSONAL FINANCE SECTIONS & TOOLS