When to buy an extended warranty
Here are 4 questions to ask yourself before you accept or decline the offer at the checkout line.
This post comes from Len Penzo at partner blog Len Penzo dot Com.
As many guys will tell you, after countless cookouts and parties we tend to get attached to our barbecue grills the same way we get attached to our dogs.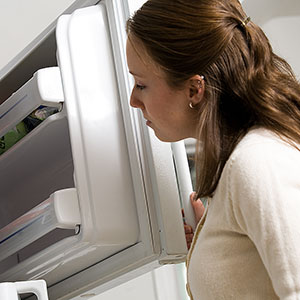 Let's face it, a good barbecue grill, like a good dog, is something to be revered, and as such it's always tough for their owners to recognize exactly when it's time to finally say goodbye. It's a reality I had to deal with for my last outdoor grill.
The Honeybee and I were cleaning up the backyard in preparation for the coming barbecue season when she gently pulled me aside, and pointed to my greased-over rust-eaten grill sitting nearby.
"Don't you think it's time?" she asked.
I decided to play dumb. "Time for what?"
"The barbecue. I know you love it -- but its best days are long gone."
"What are you talking about, Honeybee? That grill has at least one good summer left in it. Maybe even two!"
Of course, I eventually came to my senses -- but having to take my faithful old barbecue on that long tearful walk to the curb still left me somewhat, well … traumatized.
Even so, after a brief mourning period, I eventually mustered up the fortitude to leave the house and buy a new grill.
At the checkout counter, the cashier asked me if I would like a two-year extended warranty for my $399 grill for $65 more. I thanked her for the offer, but I politely declined.
I know what you're thinking. It used to be that extended warranties were basically limited to big-ticket items like cars and kitchen appliances. Now it seems as if they're available for almost everything we buy. That's because extended warranties are big moneymakers, with profit margins as high as 50%.
Here are four basic questions you should ask yourself to determine if an extended warranty makes sense for you:
1. How expensive is the product?
If your clock radio craps out, you'll most likely just throw it away and get a new one. You can't say the same for an automobile -- at least not a newer one. Generally speaking, the more expensive the product, the bigger the potential repair or replacement costs.
2. How reliable is the product?
If a product is going to fail, it's usually going to do so within the manufacturer's initial warranty period. Products that survive that initial period tend to last a long time. The key is in knowing if the product you're buying is highly reliable. If it is, then it makes little sense to gamble on an extended warranty. Current three- to four-year failure rates vary depending on the product, but they can vary anywhere from 37% for side-by-side refrigerators to 15% for clothes dryers and iPods, and 3% for flat-panel television sets.
3. Who's using the product?
Product reliability numbers assume operation under normal conditions, but even highly reliable products will break when subjected to users who don't handle them properly. When my son, Matthew, was younger, he was extremely hard on his electronic games and music players, so we always bought the extended warranties. Sure enough, we made claims (sometimes multiple times) on almost every electronic device he owned.
4. How much is the warranty?
The more expensive the warranty, the more sense it makes to simply take your chances. Generally speaking, you should avoid an extended warranty if it's more than 20% of the product purchase price, including taxes.
Finally, before buying any extended warranty, always make sure you do the following:
Check your credit card. Believe it or not, many platinum and gold credit cards offer extended warranties for free.
Shop around for the best price. That's because the cost of extended warranties can vary among retailers for the exact same products.
Determine if the warranty includes shipping charges. Many warranties don't cover shipping charges if the product needs be sent in for service. This can get expensive for large items like televisions and computers.
Beware the fine print. For example, a two-year policy may give you only one year of additional coverage because extended warranties often take effect the day you purchase a product.
The conventional wisdom out there is that it's rarely advantageous to consider an extended warranty unless it's for an automobile. But as you can see, the decision isn't always so black and white; sometimes extended warranties do make sense.
The trick is knowing exactly when it's advantageous to pull the trigger.
More on Len Penzo dot Com and MSN Money:
Most warranties I've been offered - from vacuum cleaners to computers - are usually 1/6 the value of the product.  I figure I'm better off not taking a warranty and having 1 out of 10 become defective.

I do take out warranties if it's something I'm not very familiar with and may need to take it back often: like a modern 21-speed bicycle.  I had not done any serious bike riding since the old 3-speed bikes of the 1960's when a couple years ago I decided to get a bike for exercise.  I bought a lightweight 21-speed mountainbike for $299 and a two-year "you can do anything to it and we'll fix it" warranty for $46 because of the cables, disc brakes, chain, gears, saddle adjustments, quick release stuff, etc. that I might break.  I took it back three times for adjustments (brakes squealing, gears not shifting properly, shock absorber check), always getting the bike mechanic to show how to do it myself in the future and over the course of the two years, with help from people I met on trails or by Internet lessons on YouTube, learned how to do all the adjustments myself: $46 well spent.




This article was most informative in that it shared information about extended warranties that most people don't realize. Who knew to check to make sure the extended warranty included shipping! Good tip from the article! The second tip I found interesting was look at who is using the article that is to be warranted!
Are you sure you want to delete this comment?
DATA PROVIDERS
Copyright © 2014 Microsoft. All rights reserved.
Fundamental company data and historical chart data provided by Morningstar Inc. Real-time index quotes and delayed quotes supplied by Morningstar Inc. Quotes delayed by up to 15 minutes, except where indicated otherwise. Fund summary, fund performance and dividend data provided by Morningstar Inc. Analyst recommendations provided by Zacks Investment Research. StockScouter data provided by Verus Analytics. IPO data provided by Hoover's Inc. Index membership data provided by Morningstar Inc.
MORE PERSONAL FINANCE SECTIONS & TOOLS