Which retailer has the best online shipping rates?
Shipping fees for online orders are high but free shipping usually is offered for certain order sizes and through membership programs.
This post comes from Elizabeth Sheer at partner site Cheapism.com.

The online shopper's lament: You find a world-class bargain and then reality hits at checkout, where you discover that shipping charges add so much to the total that you're saving no money at all. And if you choose express or expedited shipping, the fee may cost more than the item itself. Adding to the general sense of dismay, neither shipping costs nor delivery times are standardized in the e-commerce world. So what's a shopper to do?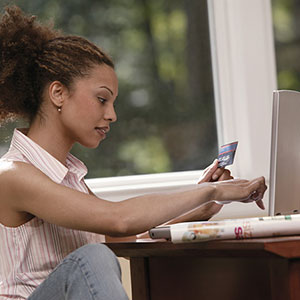 We researched shipping fees and policies at 10 of the largest retailers to help you wade through the morass. We looked into costs, minimum order size that qualifies for free shipping, availability of free in-store pickup, estimated delivery time, and information transparency.
After considering these factors we determined that Best Buy holds a whisker-thin edge with the most customer-friendly fees and policies, including no-charge delivery on orders greater than $25 and clearly stated delivery windows.
Costco sinks to the bottom of the list despite so-called free shipping on all orders; customers report that online prices are higher than in-store prices, which may explain the no-charge shipping. Furthermore, Costco does not offer in-store pickup and delivery times are pokey.
The remaining eight e-commerce platforms boast shipping fees and related policies/practices that vary in the details and may stand out for one thing or another, but overall they kind of lump together.
Online shoppers are often surprised by shipping charges, evidenced by the high rate of
cart abandonment
 once the fees pop up.  Indeed, many consumers cite free shipping as a critical decision point when shopping online. E-commerce retailers oblige by making it clear, if you look in the right place, that orders of a certain size (in dollar terms) and containing eligible items entitle you to no-cost shipping provided that you choose "standard" (ground) as the delivery mode.
The length of time between order and delivery varies by retailer and sometimes by item. Staples, for example, says it can deliver a box of copy paper in one business day but we found that a particular iPhone 5 case would take seven to 14 business days to arrive.  Each online vendor sets its own parameters for the different delivery methods. Most offer several options, from very slow (up to nine business days at Home Depot) to overnight. Standard ground shipping is usually the slowest and cheapest choice, except at Walmart where "value" shipping is the entry-level choice and at Home Depot where "cost saver" shipping is the bottom rung.
The majority of e-commerce sites rely on UPS for standard shipping.  But processing time and the distance between the final destination and the distribution center insert a fair amount of uncertainty into the calculation. Some stores, like Best Buy and Lowe's, are very transparent about the amount of time needed for order processing (one day for each), and others, like Costco, are completely opaque. The majority of customer calls to online retailers concerns delivery delays.
There are ways to avoid or minimize shipping fees. Occasions like Cyber Monday, Labor Day, and other big shopping holidays often motivate e-retailers to dispense with shipping fees. To keep tabs on free shipping offers, sign on to receive vendor emails.
Opting to pick up an order at a retailer's brick-and-mortar outlets also zeroes out shipping fees. Eight of the retailers we researched offer this option. Amazon obviously can't, and Costco simply doesn't extend the courtesy. Many vendors make the item available that day; Home Depot will hand over the goods within two hours. On the other hand, Walmart may need up to seven business days to get the item to a store while Macy's currently supports free ship-to-store only in Washington, D.C.
Another common strategy involves placing an order whose dollar total -- usually only "qualified" items -- exceeds a certain minimumcount. Among the 10 e-retailers we researched, that floor sits at zero with Costco and rises to $99 with Macy's. Although shipping and handling always come gratis from Costco's online platform, a discussion thread at
Fat Wallet
 points out that the vendor gets its due by posting higher prices than in the stores.
Joining a merchant's rewards or plastic-money program often generates shipping perks. Consumers who use a Target REDcard (debit or credit) and members of Staples Rewards, for example, can claim free standard shipping on all orders. And Amazon Prime members pay $79 a year to enjoy the benefit of free two-day shipping regardless of order size.
If your order total doesn't hit the free shipping mark, charges vary by retailer. We checked rates at the 10 vendors on our list for either an iPhone5/5S or curtains, each item costing less than the minimum free-shipping threshold. Charges for the cheapest option available range from zero at Costco followed by $2.99 at Best Buy to a high of $9.99 at Macy's; Target's assessment is unknown until a credit card number is entered. The industry's business model encourages shoppers to buy more in one swoop.
The flip side of shipping-cost avoidance is voluntarily paying more for expedited shipping. This option (not available at Staples) usually guarantees delivery in two or three days post-processing, and occasionally overnight. How much extra this costs depends on the shipping level, the retailer, and the item (size and value are factors). 
If, on the other hand, there's time to spare, Walmart's "value" shipping takes up to eight business days and adds $4.97 to orders totaling less than $50. Home Depot also has a "cost saver" deal for some items weighing less than one pound that gets the order to your door in six to nine business days after processing. This option is not always available at checkout, although it is visible on the FAQs page.

Online store shipping rates comparison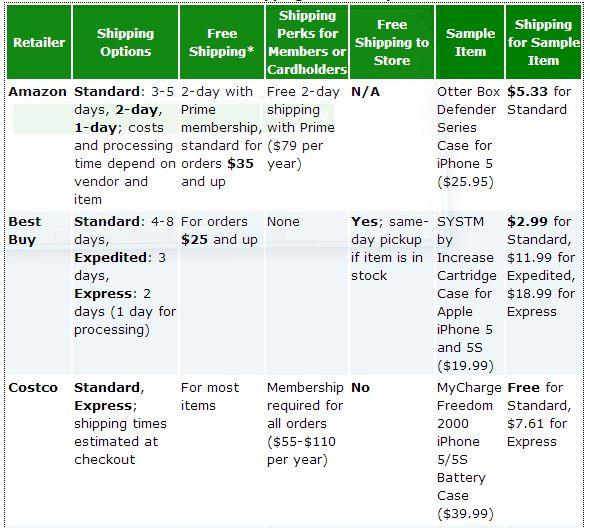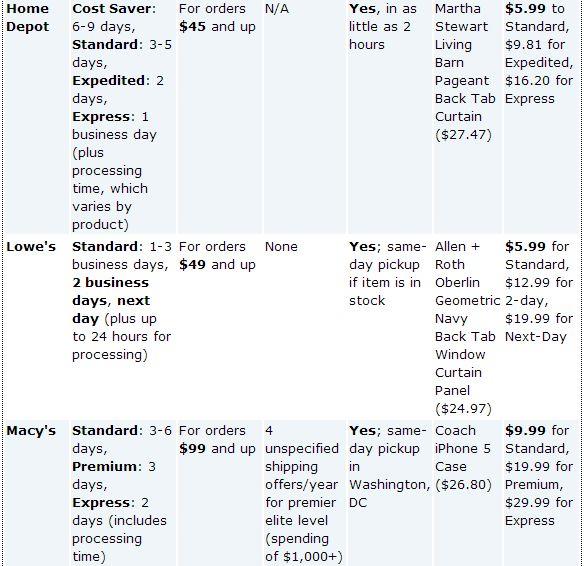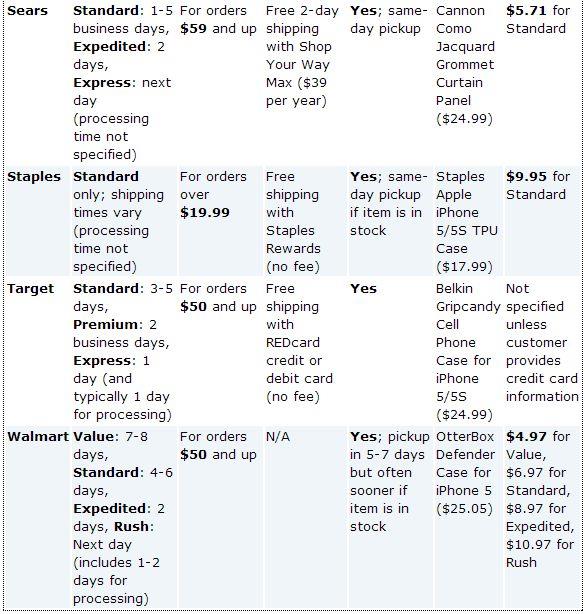 More from Cheapism:


My big complaint with the shipping is that the cost  is usually difficult to discern without wading through layers or links. I prefer to look at items that include free shipping because the price is up front and I can easily compare "apples to apples" instead of going thru the arduous order process before I can actually find out what the actual cost is!

Are you sure you want to delete this comment?
DATA PROVIDERS
Copyright © 2014 Microsoft. All rights reserved.
Fundamental company data and historical chart data provided by Morningstar Inc. Real-time index quotes and delayed quotes supplied by Morningstar Inc. Quotes delayed by up to 15 minutes, except where indicated otherwise. Fund summary, fund performance and dividend data provided by Morningstar Inc. Analyst recommendations provided by Zacks Investment Research. StockScouter data provided by Verus Analytics. IPO data provided by Hoover's Inc. Index membership data provided by Morningstar Inc.
MORE PERSONAL FINANCE SECTIONS & TOOLS