Starbucks' new $450 gift card
The limited-edition Metal Card is so exclusive, it won't be sold at Starbucks stores.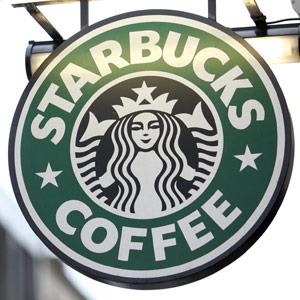 Starbucks has produced the coffee gift card equivalent of the renowned Centurion credit card (better known as the Black Card).
The new $450 Starbucks gift card, called the Metal Card, is good for only $400 worth of Starbucks goods because the card itself costs $50 to make. Consider it the Taj Mahal of gift cards, except it's stainless steel.
"This is a card for the 1%," cultural anthropologist Robbie Blinkoff told USA Today. "It's all about status, and to tell you the truth, I don't know if I'd want to be seen with one of these."
Chances are good that you won't get one of them, either. The newspaper says only 5,000 are being made and that they'll be sold only on Gilt.com, a luxury-goods site -- beginning Thursday for Starbucks rewards members and afterward for the rest of us who are willing to spend that much.
What does this exclusive card get those with the financial heft (or the well-heeled relatives) to buy one, in addition to bragging rights?
Metal Card holders get instant Gold status in the My Starbucks Rewards loyalty program, which provides free brewed coffee and tea refills, plus a free drink or food item for every 12 stars you earn.
The Metal Card is reloadable. (At that price, it had better be.)
The lucky recipient could better afford a 16-ounce cup of the Finca Palmilera coffee Starbucks debuted at 46 Pacific Northwest stores last week, which costs $7 and now reigns as Starbucks' most expensive coffee ever.
Starbucks obviously sees a business advantage by appealing to the wealthier among us. Is this card now on your holiday wish list, or has the coffee chain gotten a little too rich for your blood?
More from MSN Money:
DATA PROVIDERS
Copyright © 2014 Microsoft. All rights reserved.
Fundamental company data and historical chart data provided by Morningstar Inc. Real-time index quotes and delayed quotes supplied by Morningstar Inc. Quotes delayed by up to 15 minutes, except where indicated otherwise. Fund summary, fund performance and dividend data provided by Morningstar Inc. Analyst recommendations provided by Zacks Investment Research. StockScouter data provided by Verus Analytics. IPO data provided by Hoover's Inc. Index membership data provided by Morningstar Inc.
MORE PERSONAL FINANCE SECTIONS & TOOLS