12 things that will cost more in 2013
Beef, chicken and cereal aren't the only items that will be more expensive. Consumers are going to feel the pain on several fronts.
This post comes from Laura Heller at Dealnews.

While we like to focus on saving money and falling prices, it's also important to recognize when certain items are becoming more expensive. And unfortunately, consumers can expect select smartphones and otehr electronics, cars and food to cost more in the coming year.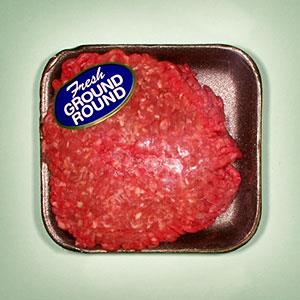 Thanks to mature technologies, a lack of innovation, higher prices for precious metals, added features and a drought, 2013 looks like it will be just a little more costly.
Here are 12 areas where prices will rise in the new year:
Cars
Gas prices may be falling, but cars that run on it are getting more expensive. Earlier this year, the Obama administration issued new standards that require automakers to improve fuel efficiency, and the cost of upgraded engines alone is driving up prices. Toyota hiked prices on its midsize Camry by roughly $175, and among best-selling luxury vehicles, the 2013 Lexus CT 200h will be almost $3,000 more than the 2012 model.
Food
Meat, poultry and dairy prices are all expected to rise, thanks to last summer's drought. Feed corn and grass were hurt the most, and the impact from their scarcity will soon be felt at the grocery store. Price increases will hit right along with the new year.
Since drought conditions forced ranchers and farmers to reduce the size of herds and flocks to combat higher feed costs, the price of beef and chicken is also slated to rise. The cost of dairy products, too, will be affected, as fewer and leaner cows produce less milk. Overall, the U.S. Department of Agriculture expects food prices to rise 3.5% to 4% in 2013.
Grain

Cereal and bakery product prices will rise too, as a result of the 2012 drought and lower wheat yields. Prices in this category began creeping up in October, and the USDA's Economic Research Service forecasts cereal and bakery product prices to rise 2.5% to 3.5% next year.
Health insurance premiums
Obamacare notwithstanding, employee health care premiums are expected to rise an average of 6% in 2013, according to Aon Hewitt, a human resource consulting firm. That amount will vary by state and type of plan, but overall, employers will face higher premiums, and the increased costs will be passed along in part to employees.
High-end TVs and home theater systems

While there will always be budget home entertainment options, folks who want the latest and greatest in this department will face some shockingly high price tags in 2013. According to Jeff Joseph, a spokesman for the Consumer Electronics Association, ultra-HD TVs -- which include an extremely high pixel density -- will sell for $20,000 to $25,000.
High-end audio manufacturers too aren't holding back, as they incorporate premium features like Apple Airplay and standard DLNA that let users control the entire system wirelessly. These features can drive up the cost of AV equipment in an instant.
Computers

As tablets continue to gain momentum in the consumer electronics realm, computers are returning to their original function as work-related machines -- albeit more powerful and expensive ones. According to Stephen Baker, the vice president of industry analysis at the NPD Group, Apple's new notebooks with retina displays are among the highest-priced models out there, and Microsoft's latest operating system, Windows 8, is driving the adoption of premium touchscreen PCs. (Microsoft is the publisher of MSN Money.)
Even geeks and gamers could see higher prices, as Intel plans to release processors that are soldered onto motherboards in 2013, rendering them un-upgradeable. This would make DIY upgrades to a desktop machine impossible, forcing the computer-savvy to opt for custom configurations from the manufacturer, which is, as a general rule, more expensive then getting a deal on the boxed CPU and upgrading it on your own.
Copper

Move over, gold, it's copper's time to shine. Copper prices could be on the rise, thanks to a move by the SEC to approve a fund to trade the metal. That fund could lead to scarcity and higher prices, as a similar move did for gold. The problem is that copper is used in plenty of consumer items, including residential water pipes, wire, pots, and kettles, as well as equipment for brewing beer, distilling liquor and making candy.
Smartphones

The U.S. smartphone market has long been subsidized by service providers, which offer phones at reduced prices to customers who sign of long-term contracts. In 2013, T-Mobile will eliminate the subsidy and charge full price for its phones. While there's evidence to suggest that the carrier will in turn allow users to opt for cheaper service rates -- thus saving money in the long run -- the pill of a full-price phone may be hard for many to swallow.
Daily deals

In spite of lots of bad press, the daily deal isn't dead yet. It will, however, continue to evolve in 2013. Too many competitors and not enough profits are combining to force these sites to focus more on product deals, led by Groupon Goods. It may become difficult to find deals on services. If you're accustomed to scoring cheap spa vouchers, for example, it may become harder to find such discounts next year, as daily deal sites will list fewer such offerings and instead opt for tangible products -- leaving you to pay full price for your indulgences.
College tuition
 While tuition is always rising, state schools in particular are feeling the pinch. As education costs continue to increase, many states will no longer be able to subsidize much of their students' tuition costs. Meanwhile, student aid and grants aren't rising commensurate to costs, which means university expenditures -- more administrators, new dorms and additional property -- will get passed along to students.
Tuition and fees for private universities aren't increasing as much in 2013 as they have in recent years, but they are expected to rise for public four-year colleges. Students can expect in-state tuition to increase 4.8% and fees to rise 3.7%, according to the College Board Advocacy & Policy Center.
IPhone 5 accessories

Although there have been several iterations of the iPhone at this point, one thing had remained the same for several years: the dock connector. Thus, unlike cases that are outdated with the slightest change in form factor, iPhone dock accessories remained largely universal across new models.
But the iPhone 5 features a radically different Lightning connector, resulting in a fleet of brand-new accessories that have no prior-generation alternatives -- which means premium prices. These higher prices debuted in late 2012, and they will continue in 2013 until manufacturers begin releasing updates to these items.
Shipping

While somewhat unsurprising, 2013 will see a 4.5% to 4.9% hike in shipping costs from both UPS and FedEx, the latter of which is slated to raise rates beginning Jan. 7. Higher shipping costs may affect customers who predominately shop from "independent" sellers, like those found on eBay, Etsy and the like, but the increase may also have an impact on retailers that currently offer free shipping.
Since merchants end up paying for the handling and delivery of orders that "ship free," the increased UPS and FedEx rates may affect the frequency of free shipping offers and threshold at which online orders receive free shipping in 2013.
More from Dealnews and MSN Money
DATA PROVIDERS
Copyright © 2014 Microsoft. All rights reserved.
Fundamental company data and historical chart data provided by Morningstar Inc. Real-time index quotes and delayed quotes supplied by Morningstar Inc. Quotes delayed by up to 15 minutes, except where indicated otherwise. Fund summary, fund performance and dividend data provided by Morningstar Inc. Analyst recommendations provided by Zacks Investment Research. StockScouter data provided by Verus Analytics. IPO data provided by Hoover's Inc. Index membership data provided by Morningstar Inc.
MORE PERSONAL FINANCE SECTIONS & TOOLS