Frequent fliers go on year-end binge
Frequent fliers are in the hunt for end-of-year 'mileage runs' to qualify for elite status in 2013.
This post comes from Darren Booth at partner site CNBC.

Time is running out to qualify for coveted elite frequent-flier status for 2013. And many travelers are making "mileage runs" this month to hit their mileage goals by year's end.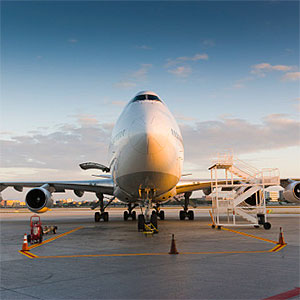 Airlines calculate elite status on the amount of miles flown in a given calendar year. So fliers short a few hundred (or even thousand) miles often resort to taking trips for the sole purpose of racking up the needed miles for silver-, gold- or platinum-level benefits.
I'm one of those fliers. I got my mileage run out of the way earlier in the year to avoid potential flight cancellations and delays, often related to December weather.
In September, I flew from Los Angeles to San Juan, Puerto Rico, and back in the same day just to accrue the roughly 7,000 miles I needed to requalify for United's top-tier Premier 1K status. It requires 100,000 miles of total flying in a calendar year, and the benefits I earn far outweigh the $320 I spent on the ticket (and my time for the day).
Had I not flown those additional miles, I would be Premier Platinum in 2013, which in itself is still pretty good. But achieving the top-tier 1K status gives me the following perks not available at the Premier Platinum level:
25% more bonus miles for each flight taken during 2013.
Higher priority for complimentary upgrades, wait lists and standby clearance.
Instant upgrades to first class on midpriced coach tickets when flying domestically.
Access to a dedicated call center line staffed by U.S.-based agents.
A $60 statement credit on my United MileagePlus Chase Visa credit card.
Six Global Premier Upgrades for use on international flights.
How to find mileage runs
Many hardcore frequent fliers also make a game out of mileage running by trying to find the lowest-priced ticket that earns the most miles. Members of the online frequent-flier community Flyertalk.com post their finds in a dedicated mileage run forum.
Another website, TheFlightDeal.com, publishes low-cost tickets that earn lots of miles. THe site also provides step-by-step instructions on how to search for availability and book tickets. A recent example reveals that you can earn 5,038 miles on United for $167 by flying round-trip from Philadelphia to San Diego.
Mileage runs and how to find them were also discussed in detail at Frequent Traveler University earlier this month in Los Angeles.
More from CNBC and MSN Money:

I did the same thing one year when I used to travel for business. I took two round trip flights from Denver to Frankfurt. Left at 5:00pm from Denver arrived 9:00am Frankfurt. Left Frankfurt 12:00 arrived Denver 5:00pm.

I did some Christmas shopping at the duty free store in Frankfurt while I waited for my flight.


Are you sure you want to delete this comment?
DATA PROVIDERS
Copyright © 2014 Microsoft. All rights reserved.
Fundamental company data and historical chart data provided by Morningstar Inc. Real-time index quotes and delayed quotes supplied by Morningstar Inc. Quotes delayed by up to 15 minutes, except where indicated otherwise. Fund summary, fund performance and dividend data provided by Morningstar Inc. Analyst recommendations provided by Zacks Investment Research. StockScouter data provided by Verus Analytics. IPO data provided by Hoover's Inc. Index membership data provided by Morningstar Inc.
MORE PERSONAL FINANCE SECTIONS & TOOLS