Ask Stacy: Should I use a mortgage broker or a bank?
When you're borrowing big, like for a mortgage, even a tiny difference in interest can mean big bucks over time. So what's the best way to find the best deal?
This post comes from Stacy Johnson at partner site Money Talks News.


This week's reader question is about who to approach when you're looking for mortgage money. Here it is:
I am going through the mortgage process the second time. The first mortgage was for a very low amount, so I didn't really learn much about the process. My question is what is the difference between using a mortgage broker and a bank to secure financing? What are the advantages and disadvantages of both? -- John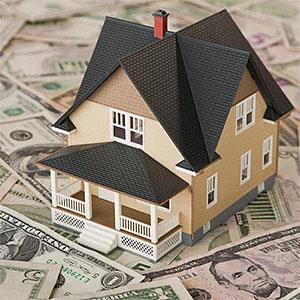 Now let's get to John's answer, starting with what the term "broker" means and what they do.
What brokers do
Whether you're talking real estate broker, stockbroker, insurance broker, mortgage broker or pawnbroker, they all have one thing in common: They're middlemen who get paid to facilitate a transaction.
Logic would suggest that leaving out the middleman and dealing directly would allow for a less expensive transaction. But if brokers didn't routinely save more than enough to offset their expense, they wouldn't exist.
Stockbrokers have relationships with several exchanges, so they can get you the best price when you buy or sell stocks. Insurance brokers have relationships with multiple insurance companies, so they can get you the best price when you buy insurance.
And mortgage brokers have relationships with several mortgage lenders, so they'll often find you the best deal on a mortgage.
In addition, brokers often call their own shots. In other words, they can choose to work for less to get a deal done. The salaried employees at giant banks are less likely to be flexible.
Mortgage broker or direct lender?
When I need a mortgage, more often than not I'm going to use a broker, for the reasons cited above. According to Zillow, that's probably the best idea:
Wholesale mortgage brokers will always have access to lower interest rates because of the fact that the broker does all of the work on the loan, from origination to qualification to submission to closing; a "direct lender" will have at least two to three people within the bank that will need to work on the loan to get it to closing and all of them will demand a paycheck.
How much can a broker save you on a mortgage? According to Zillow, between a quarter and half a percentage point. That may not sound like a big deal, but borrow $300,000 at 5 percent, and you'll pay a total of about $280,000 in interest over 30 years. Raise the rate by half a percentage point to 5.5, however, and your total interest bill rises to $313,000. That's $33,000 more -- enough for a new car.
Brokers are also more likely to find specific programs that meet your personal needs. When you go to a direct lender, they'll attempt to fit your loan into their available programs. An experienced broker, on the other hand, will start with your situation and find the lenders or programs that best suit you.
A broker may also have access to lenders you don't. Brokers often deal with private lenders that don't deal directly with the public.
Since they're often working on commission, no deal means no payday for brokers. That means they're more likely than a bank to show you only the loans you'll be approved for.
Finally, they're less likely to keep "banker's hours," meaning they'll likely be more responsive in the evenings and on weekends.
Put it to the test
There will certainly be exceptions to what I've said. There are undoubtedly direct lenders who go out of their way to accommodate borrowers, and there are inexperienced, uninformed and unscrupulous brokers.
Fortunately, however, there's no law that says you can't try both.
The last time I refinanced a house, that's exactly what I did. First I went to my existing lender and asked what they could do for me. At the same time, I used our mortgage search to find a couple of brokers promising low rates. In the end, it was a broker who got me the lowest rate with the fewest fees. See if it's the same for you.
More on Money Talks News:

I went on-line to price a home equity loan. After many phone calls, I had a deal that looked good. When I talked to my financial advisers for his feedback, he directed me to a friend of his to compare the deal. His friend, a mortgage broker, was able to get me .25 less on the rate, for $300 less in closing costs, and he came to me for everything. Best experience I ever had with a home loan.


U S Loans Mortgage, Inc provides you with your home buying needs and personal  loans. With it's 
corporate headquarters located in Philadelphia PA, We transact business and help finance 
people,both individual and companies within the United States of America and accredited 
customers globally. U S Loans Mortgage, Inc  offers:
* personal loans
* Cash Out for Home Improvement 
* project and business funding for entrepreneurs and firms
* FHA Insured Mortgages with as little as 3% down
* Programs for both Purchasing and Refinancing
* Debt Consolidation for home owners
For more
information,question​s
and application appraisals,contact below.
Fred Glick,
1 (267) 518-8897
Administration,
U S Loans Mortgage, Inc
Are you sure you want to delete this comment?
DATA PROVIDERS
Copyright © 2014 Microsoft. All rights reserved.
Fundamental company data and historical chart data provided by Morningstar Inc. Real-time index quotes and delayed quotes supplied by Morningstar Inc. Quotes delayed by up to 15 minutes, except where indicated otherwise. Fund summary, fund performance and dividend data provided by Morningstar Inc. Analyst recommendations provided by Zacks Investment Research. StockScouter data provided by Verus Analytics. IPO data provided by Hoover's Inc. Index membership data provided by Morningstar Inc.
MORE PERSONAL FINANCE SECTIONS & TOOLS