The 10 most expensive divorces
Rupert Murdoch is putting billions at risk in his planned divorce of his third wife. Here are other high-profile and costly split-ups.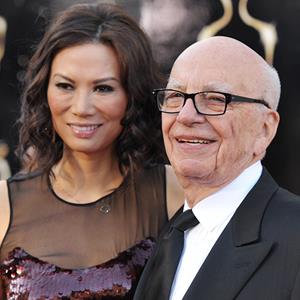 Word that News Corp. Chief Executive Rupert Murdoch is planning to divorce his third wife, Wendi Deng, got us thinking about the high cost of splitting up.

Even with a prenuptial agreement, Murdoch, 82, could be in for a costly and painful legal battle to protect his global empire, worth an estimated $9.4 billion.

Divorce rarely makes economic sense at any income level, but as Woody Allen once said, "The heart wants what it wants."

Here, in reverse order of course, is our list of the top 10 most expensive divorces, according to Reuters, CNBC and Forbes:


No. 10: Arnold Schwarzenegger and Maria Shriver, $250 million-plus
Movie star and former California Governor Arnold Schwarzenegger and his wife of 25 years, Maria Shriver, split after it was revealed that Schwarzenegger had fathered a child with a member of the couple's domestic staff.

No. 9: Roman and Irina Abramovich, $300 million
The settlement bestowed on Irina Abramovich in 2007 was reportedly worth less than 2% of her husband's massive $18.7 billion net worth.


No. 8: Robert and Sheila Johnson, $400 million
Robert Johnson, the co-founder of BET and America's first African-American billionaire, split from his wife in 2000 after more than 30 years of marriage.


No. 7: Mel and Robyn Gibson, $425 million
In what is the biggest celebrity divorce of all-time, Mel Gibson reportedly handed over half of his $850 million fortune when he split with his wife of 31 years, Robyn in 2011.


No. 6: Craig and Wendy McCaw, $460 million
The Seattle-area businessman and founder of McCaw Cellular, Craig McCaw and his wife Wendy split up, in 1998, just a few years after selling the company to AT&T for between $11-$12 billion.


No. 5: Steve and Elaine Wynn, $740 million
Wynn, CEO of casino empire Wynn Resorts, lost ownership of about half of his stock in the company in his 2010 divorce with Elaine Wynn in a $750 million agreement, according to reports at the time.


No. 4: Adnan and Soraya Khashoggi, $874 million
For almost two decades, Saudi billionaire entrepreneur and arms dealer Adnan Khashoggi held the record for the most expensive divorce settlement in history. Although they filed for divorce in 1974, it took Soraya until 1979 to sue her ex-husband for a cash settlement.


No. 3: Bernie and Slavica Ecclestone, $1.2 billion
The Formula One CEO divorced his wife, a former Armani model, in 2009 for an estimated $1 billion to $1.2 billion.


No. 2: Rupert and Anna Murdoch, $1.7 billion
Murdoch divorced his second wife of 31 years, Anna, with a $1.7 billion settlement in 1999. He married Wendi shortly after.


No. 1: Alec and Jocelyn Wildenstein, $3.8 billion
The only couple so far to keep Murdoch from the No. 1 spot is a New York socialite known for her cosmetic surgery who divorced her art dealer husband in 1999. According to news reports at the time, she got a settlement of $2.5 billion plus $100 million a year for 13 years.


And because you are so curious, here are some high-profile also-rans:

Michael and Juanita Jordan, $168 million

Neil Diamond and Marcia Murphey, $150 million

Tiger Woods and Elin Nordegren, $100 million

Steven Spielberg & Amy Irving, $100 million
See also:
More on MSN Money:
DATA PROVIDERS
Copyright © 2014 Microsoft. All rights reserved.
Fundamental company data and historical chart data provided by Morningstar Inc. Real-time index quotes and delayed quotes supplied by Morningstar Inc. Quotes delayed by up to 15 minutes, except where indicated otherwise. Fund summary, fund performance and dividend data provided by Morningstar Inc. Analyst recommendations provided by Zacks Investment Research. StockScouter data provided by Verus Analytics. IPO data provided by Hoover's Inc. Index membership data provided by Morningstar Inc.
MORE PERSONAL FINANCE SECTIONS & TOOLS