3 financial fibs we tell ourselves
Don't believe everything you hear about money. There's lots of bogus conventional wisdom out there that can do more harm than good.
This post comes from A.J. Smith at partner site Credit.com.

Sometimes the same (bad) advice gets repeated so often people assume it's true. But there are some common personal finance beliefs that aren't necessarily true. We've broken them down for you.
1. You can't save until you're debt-free
This is a tough one. If you find yourself in debt, you can feel overwhelmed by your financial obligations. You hear people saying you need to pay off student loans, credit card debt and possibly a mortgage all at the same time as others encourage you to save. The truth is you can, and should, do both.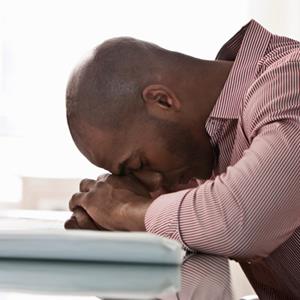 Think about what got you into debt in the first place. Often for credit card debt it's unexpected expenses like medical costs, car repairs, etc. These unexpected expenses will likely come up again in the future (making them somewhat expected!). So that you don't have to put those on a credit card, it's a good idea to have an emergency fund.
Paying off debt is certainly a good priority and you want to eliminate high-interest debt as quickly as possible. But try to set aside at least a small amount each month for savings as you work toward your debt-free life. Decide on a target (usually three to 12 months' worth of expenses) and work toward it bit by bit. An automatic deposit from your checking to a savings account of only $25 a week will get you there eventually.
The important thing is that you are preparing for the future while eliminating your past problems. It will be very disheartening to work hard and pay off debt only to have to dive in again if you need money fast for an unexpected expense.
2. Sales are a good buy
Finding an item you love (whether it's a pair of shoes or a power tool) with a reduced price is always exciting. But if you find you are buying things only because they are on sale, and not because you need them, this could be a problem.
Sale signs can lure you into a store or toward a particular product but it's a good idea to do some research before you spend. First, you want to make sure that the sale is actually a deal. For example, check to see if you can find that item somewhere else at a lower price. Next, pause before you pay to determine if you really need the product or if you are buying mostly because you feel as if you are saving money.
Even when buying something on sale you are still spending money. It's a good idea to shop with a list whether you are in the grocery store or hitting the outlet malls. If you make the list ahead of time, you can also search for coupons and compare prices between stores. That way you can confidently make your purchases instead of regretting impulse buys later on.
3. Buying is always better than renting
When it comes to real estate, many people maintain that buying a home is always a good idea. One of the common arguments is that you are building equity instead of throwing away money by renting.
Homeownership has its perks, but that doesn't mean it is always the right choice. Owning a home can have some tax advantages and allow you to build wealth. But there are some downsides to owning too -- like maintaining a home and paying for repairs and upkeep.
Some of the factors to consider include how long you plan to live in the home, how much you have for a down payment, your income, how much debt you have and where you live. The answer to these questions can help you determine whether it is better for you to buy or to keep renting. 
More from Credit.com:

Buying is ALWAYS better than renting.  There are situations where people should not buy, but in the end, when it comes down to your financial foundation in retirement, the goal should be to own a home outright.  If I have learned anything in the last 6 years of this recession, it is that income can not be depended on regardless of where it comes from.
These day it's hard to determine what is good or bad..... many of the old timers can tell you it ain't looking good for any of the working folks.... Once upon a time the people could decide who goes to congress and depend on them for the most part, nowadays it is the crooks with the most money, leverage and bully-boy tactics.....    


1) The centralized federal government is here to help
2) They make more they should pay more
3) I deserve the samething as my neighbor
4) Its not my responsibility to work, plan, or save; the government will bail me out
5) I do not have to be competitive in the marketplace; the government will bail me out
6) Equal treatment under the law should only apply under certain circumstances, but not when it comes to income taxes, or services offerred by the government
7) Politicians have my best interest at heart
8) There is no socialist movement in America
9) The constitution should be intrepreted for today's times, but only by liberal justices
10) Freedom and liberty in America has improved since 1913 at the start of the progressive income tax system.
I am a homeowner; very modest home with acreage.  In 1995, having moved to where we are now my family came upon a "rare find" of a rental place.  Three bedroom brick house on three acres with a pond.  It was rented to us for $250 per month.  It was also on "the old Duke rate" which meant no matter how much electricity we used it would average out to about $25 month.  Water was a well pump and septic tank.  I purchased our present house two years later.  If I had it to do over again...I would have continued to rent for as long as possible.  Sometimes good things just fall into your lap.  Only downside to continue renting is missing the house I'm living in now...location, location, location.  Five minutes from both of our jobs, neighbors a quarter mile away, three miles from growing city.  In the end, renting is a part of getting to the place where you can own; got to plan for it.
Are you sure you want to delete this comment?
DATA PROVIDERS
Copyright © 2014 Microsoft. All rights reserved.
Fundamental company data and historical chart data provided by Morningstar Inc. Real-time index quotes and delayed quotes supplied by Morningstar Inc. Quotes delayed by up to 15 minutes, except where indicated otherwise. Fund summary, fund performance and dividend data provided by Morningstar Inc. Analyst recommendations provided by Zacks Investment Research. StockScouter data provided by Verus Analytics. IPO data provided by Hoover's Inc. Index membership data provided by Morningstar Inc.
MORE PERSONAL FINANCE SECTIONS & TOOLS