$203K Christmas dinner has no takers
A British chef has had to defend himself on Twitter against outrage at the extravagance of the proposed meal.
This post comes from Jodi Gralnick at partner site CNBC.
Here's a Christmas dinner that may be too rich -- even for the rich.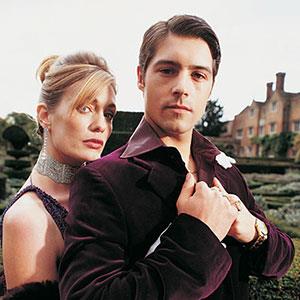 A British chef has been offering what is being billed as the world's most expensive Christmas dinner -- at $203,250. It's a one-of-a-kind four-course meal for four people, cooked by Ben Spalding (formerly of Per Se, now head chef at John Salt in London), and features $4,000 melons and a $60,000 bottle of Champagne.
Fully 80% of the proceeds will go to charity.
But in Britain, where class warfare and government austerity have led to a backlash against excess, the dinner has stirred controversy. And so far, there are no takers.
While some people "have salivated over the prospect, these are budget-conscious times, and no one has yet committed," said Marcel Knobil, the founder of VeryFirstTo, the website offering this so-called Ultimate Christmas Dinner.
And, in fact, Spalding has had to defend himself on Twitter against some outrage at the extravagance of the meal. While acknowledging it's a "hideous amount of money" and "anything costing that much is nuts," he tweeted "charity/ies will benefit from this massively if this sells. Only way I would agree to it, plus great fun."
The menu, of course, includes caviar and truffles. There's $10,000 worth of edible gold leaf, and that $60,000 bottle of Piper Heidsieck 1907 Champagne is to be served in diamond-studded champagne flutes.
Among the other ingredients:
Akbari pistachios ($8,100).
Wagyu beef ($7,300).
Kopi Luwak -- coffee beans that have been excreted by the Asian palm civet ($4,900).
Yubari King melon from China ($4,100).
Densuke watermelon, grown only on the island of Hokkaido, Japan ($4,100).
Diva vodka, described by its manufacturer as

"diamond-sand-filter​ed."

It's served in a bottle filled with Swarovski crystals. ($3,200).
150-year-old balsamic vinegar ($1,675).
Next to all that, the rare-breed turkey looks like a bargain at about $800.
If he doesn't get any takers, Spalding tweeted that he'd "spend the day with my young family and two babies."
More on CNBC and MSN Money:
DATA PROVIDERS
Copyright © 2014 Microsoft. All rights reserved.
Fundamental company data and historical chart data provided by Morningstar Inc. Real-time index quotes and delayed quotes supplied by Morningstar Inc. Quotes delayed by up to 15 minutes, except where indicated otherwise. Fund summary, fund performance and dividend data provided by Morningstar Inc. Analyst recommendations provided by Zacks Investment Research. StockScouter data provided by Verus Analytics. IPO data provided by Hoover's Inc. Index membership data provided by Morningstar Inc.
MORE PERSONAL FINANCE SECTIONS & TOOLS