How Twitter's first-day pop stacks up to other IPOs
The 73% rise was also far higher than the average 17% gain for new US stock listings this year.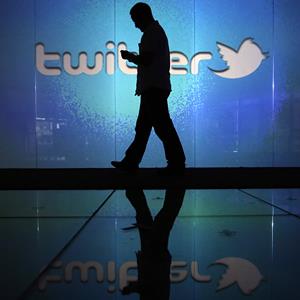 By Yuval Rosenberg 

Scrolling through a list of the biggest first-day "pops" for Internet and technology IPOs is like entering a time machine set for the go-go days of the dot-com boom.
Many of the names may still be familiar, even if they're no longer around: Ask Jeeves (with a 364 percent pop), Sycamore Networks (386 percent) and Theglobe.com (606 percent) flared spectacularly and then flamed out, quickly or over time.

VA Software tops the historic list with a one-day jump of nearly 700 percent, according to Dealogic. Only a few of the stocks -- such as Priceline.com (PCLN) and Akamai Technologies (AKAM) -- have established themselves as something significantly more than one-day wonders.
For all the frenzy surrounding its first day of trading, Twitter (TWTR) doesn't even come close to making the list.
In the context of dot-com mania, Twitter's first-day gain almost seems reasonable: The social messaging service's stock finished its first day of public trading at $44.90 a share, up 73 percent from its $26 IPO price. But then, those '90s Internet IPOs were far smaller than Twitter's, which raised as much as $2.1 billion. Among larger U.S. stock offerings -- those that raised $500 million or more -- Twitter's pop ranks as the sixth biggest, according to Dealogic data cited by The Wall Street Journal.
Twitter's first-day gain was also far higher than the average 17 percent pop for new U.S. stock listings this year and better than nearly all of the opening performances posted by the largest tech and Internet IPOs.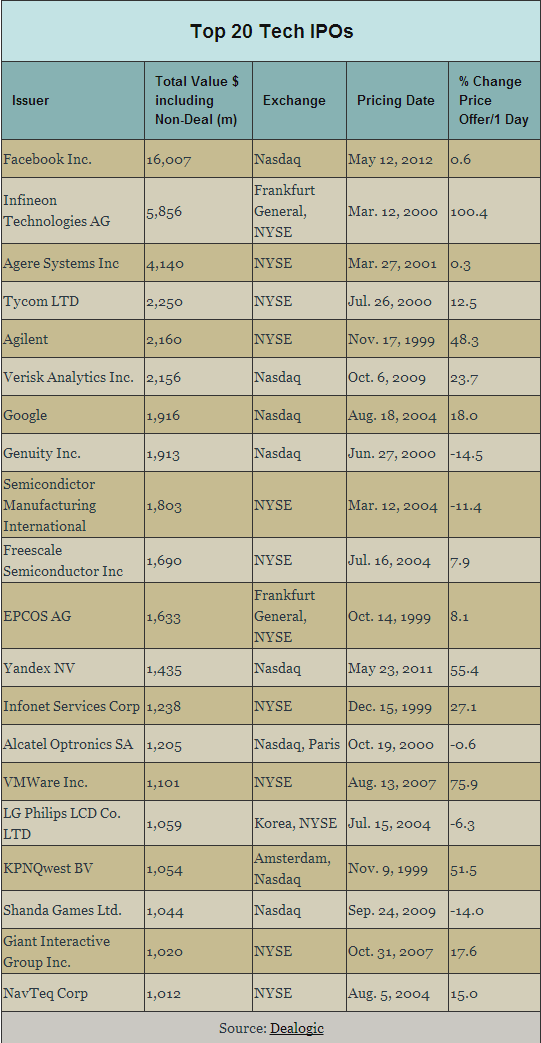 Twitter's surge means that investors who bought into the initial offering are sitting pretty even as those who bought shares at the opening price of $45.10 lost a bit of money. The pop prompted analyst Brian Wieser of Pivotal Research Group to downgrade the stock to "sell" shortly after it started trading. The shares, he wrote, would be fairly valued in the high $20 to low $30 range. "However," he added, "with a price that pushes into the high 30s and beyond, Twitter is simply too expensive."
The first-day jump also means that, for all the warnings about Twitter's lofty initial valuation and for all the reminders that the social messaging service has yet to post a profit, the company likely left a sizable chunk of change -- more than $1 billion -- on the table.
Still, the company's IPO will go down as a successful one, and a sharp contrast to the problem-plagued debut of Facebook's (FB) stock last year. Now Twitter just has to prove that it can reward investors' enthusiasm.
More from The Fiscal Times
DATA PROVIDERS
Copyright © 2014 Microsoft. All rights reserved.
Fundamental company data and historical chart data provided by Morningstar Inc. Real-time index quotes and delayed quotes supplied by Morningstar Inc. Quotes delayed by up to 15 minutes, except where indicated otherwise. Fund summary, fund performance and dividend data provided by Morningstar Inc. Analyst recommendations provided by Zacks Investment Research. StockScouter data provided by Verus Analytics. IPO data provided by Hoover's Inc. Index membership data provided by Morningstar Inc.
POLL
Apple has a new entry in the cell phone wars. But how often do you buy a new phone?
Thanks for being one of the first people to vote. Results will be available soon. Check for results
As soon as one comes out. I'm an early adopter.

348 votes

Every year. I need to keep up.

279 votes

Every two to three years, when my contract allows.

5,100 votes

If it's not broken, who needs a new phone?

4,110 votes
Total Responses: 9,837
Not scientifically valid. Results are updated every minute.