Alibaba IPO filing leaves many questions unanswered
The company submitted more than 2,000 pages of information ahead of its offering, but investors want more.
By Paul Mozur and Mia Lamar,
The Wall Street Journal
As
Alibaba Group Holding Ltd.
prepares for what might be one of the biggest initial public offerings in history, it faces the challenge of convincing investors it will be a good buy.

Some may need more prodding.
A number of investors and analysts said Wednesday that the more than 2,000 pages the Chinese e-commerce giant filed Tuesday leave many important questions unanswered.

They include the individual performance of the major e-commerce platforms that make up the bulk of its revenue, details of the business of electronic-payment affiliate Alipay, its strategy for a string of pricey recent acquisitions and plans for improving the way it delivers packages to Chinese customers.

Many investors are eagerly anticipating the offering because Alibaba holds an 80 percent share in the promising Chinese e-commerce market. The financial results disclosed Tuesday showed a fast-growing company with fat profit margins.
Still, the offering comes only a year after U.S.-traded Chinese Internet stocks recovered from a long slump prompted by a string of accounting scandals and worries about adequate disclosure.
"I think there are a lot of holes that haven't been filled," Forrester analyst Kelland Willis said of the filing. "People in the West have suspicions about the way Chinese companies are operating, and they're going to want to know specific numbers and details about Alibaba's books."
Alibaba has time to explain more. The e-commerce giant, which valued itself at $109 billion in April and could fetch a valuation as high as $250 billion, is set to launch a long series of meetings with investors ahead of the listing, expected late in the summer, according to people familiar with the matter. The company is also likely to file amendments to its initial filing, those people say.
Though skepticism has abated since last year, many U.S.-listed Chinese companies still face worries among investors about transparency. The U.S. Securities and Exchange Commission has raised questions about the accounting of more than 130 such companies in recent years.
The Chinese affiliates of the Big Four accounting firms are appealing a U.S. court ruling that suspended them from auditing U.S.-traded clients for six months. The ruling was part of a broader dispute between Washington and Beijing about U.S. regulators' access to documents related to Chinese audit clients.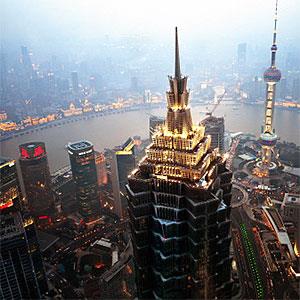 Alibaba's structure also raises the bar on disclosure, some investors say. Though company founder Jack Ma owns fewer shares than major shareholders SoftBank Corp or Yahoo (YHOO), he and a group of 28 partners can nominate a majority of directors. The filing doesn't name the partners, who it said are members of the management of Alibaba or related companies.
Company executives also control Alipay, which the firm describes as important to its operations, but Alibaba itself doesn't own a stake. The filing didn't disclose Alipay's financial results.
The filing said the nomination system is designed to preserve "the culture shaped by [Alibaba] founders while at the same time accounting for the fact that founders will inevitably retire from the company."
The scant details raise transparency concerns because Alibaba's structure "still concentrates power into a few hands," said Tony Hsu, a Shanghai-based portfolio manager for U.S. hedge fund Dalton Investments. He said he likes Alibaba's long-term prospects, but added, "it's a little surprising for a business of this scale not to provide more granular data."
Alibaba's main businesses are its Chinese online shopping sites, Taobao and Tmall. But the company didn't break out individual performance figures for the two, instead lumping them with a third, smaller platform in a business category it calls "China commerce" that makes up more than four-fifths of its revenue. For the nine months ended Dec. 31, the combined business posted revenue of 35.17 billion yuan ($5.64 billion), up 60 percent from the year-earlier period.
Overall, Alibaba reported net income of 17.71 billion yuan, more than four times the level of a year earlier. Total revenue was 40.47 billion yuan.
"What you want to see is some financial metrics on Tmall vs. Taobao vs. Alipay," said Grace Su, senior research analyst at ClearBridge Investments, which oversees $94.8 billion.
In its filing, Alibaba said it wanted to avoid setting performance targets for specific business units to encourage cooperation.
Many investors said they weren't concerned about the company's disclosures, given Alibaba's presence as the dominant e-commerce company in the fast-growing China market.
"This is the company in China that really owns the marketplace," said Sam Le Cornu, who manages approximately $1.2 billion as senior portfolio manager at Macquarie Investment Management in Hong Kong. He added his firm will focus more on price. "Whether or not we participate all comes down to one word: valuation," he said.
The company makes money by charging vendors, large and small alike, fees for display and performance ads. It also charges commissions of between 0.5 percent and 5 percent on companies that operate on Tmall, a site that features storefronts run by larger branded companies like Apple (AAPL) and Gap (GPS). 
Analysts say Tmall's size is particularly important, as the site faces increasingly intense competition with JD.com -- China's second largest e-commerce site, which sells goods directly through its own logistics network. Making JD.com more threatening is a recent tie-up with Alibaba rival Tencent Holdings (TCEHY). The partnership will help the site take advantage of Tencent's WeChat mobile messaging application, which currently has more than 355 million monthly active users.
Investors and analysts also said Alibaba didn't clearly spell out the financial details of its cooperation with 14 domestic logistics companies that ensure packages ordered online get to consumers. In 2012, Alibaba founder Mr. Ma said "terrible" logistics were slowing the growth of Internet retailing in China.
The prospectus does detail the fact that Alibaba's 14 logistics partners are subject to agreements on data sharing, delivery commitments and pricing with a company called China Smart Logistics, in which Alibaba holds a 48 percent stake. It doesn't, however, go into specifics about the financial terms of Alibaba's cooperation with the partners.
"[Alibaba] was very vague about logistics, and that's one of the areas they're missing as a major e-commerce player competing with JD.com," said Forrester's Ms. Willis.
Alibaba was also quiet on laying out a vision for its push into entertainment. The company and some executives have spent almost $3 billion on investments in online-video and video-production companies in the past three months, but beyond descriptions of those transactions, there is little explanation in the filing of how the company plans to pull together its new holdings to attract users.
The company said in the filing it would continue to make investments in digital media, mobile services, logistics and other areas.
--Daniel Inman and Matt Jarzemsky contributed to this article.
More from The Wall Street Journal

I used Alibaba a lot in the past and do not use it now.  They had a chance to be big when they were partnered with paypal.  They are NOTHING without paypal here's why.  50% of the sellers are conn artists who don't actually send you a product.  Paypal was great about getting you the money back, but Alibaba really doesn't care if you get your money back to the degree it almost seems like Alibaba is part of the fraud.  Also the platform was really designed as a business to business solution, but now all those Chinese companies realized they can just sell direct on Ebay at higher margins.  If you think the concept of rip off the rich American business man can win, then invest. 
What EVERYONE needs to know about Alibaba is-- it will put EVERYONE out of business. It isn't free enterprise or even real enterprise, it's manipulation by size, not value. Do some homework-- see what survives when a single entity can undercut absolutely EVERYONE in every category and facet with no actual personnel. Personally, I'd prefer to see that cheap crap ROT in those warehouses and the rest of the globe recover.
Wake up people... Close the banks, end the Federal Reserve and get RID of Wall Street. May all the burger flippers they employ, go back to the menial labor jobs they deserve.

Are you sure you want to delete this comment?
DATA PROVIDERS
Copyright © 2014 Microsoft. All rights reserved.
Fundamental company data and historical chart data provided by Morningstar Inc. Real-time index quotes and delayed quotes supplied by Morningstar Inc. Quotes delayed by up to 15 minutes, except where indicated otherwise. Fund summary, fund performance and dividend data provided by Morningstar Inc. Analyst recommendations provided by Zacks Investment Research. StockScouter data provided by Verus Analytics. IPO data provided by Hoover's Inc. Index membership data provided by Morningstar Inc.
POLL
Apple has a new entry in the cell phone wars. But how often do you buy a new phone?
Thanks for being one of the first people to vote. Results will be available soon. Check for results
As soon as one comes out. I'm an early adopter.

324 votes

Every year. I need to keep up.

252 votes

Every two to three years, when my contract allows.

4,622 votes

If it's not broken, who needs a new phone?

3,263 votes
Total Responses: 8,461
Not scientifically valid. Results are updated every minute.