Many uninsured plan to stay that way
In a new survey, most Americans say they know about the coming changes to health care, but many claim they don't care.
This post is from Barbara Marquand of partner site Insure.com.

Most Americans know that the Affordable Care Act requires them to have health insurance in 2014, but only about half of those who are uninsured plan to have coverage by Jan. 1, according to a survey commissioned by Insure.com.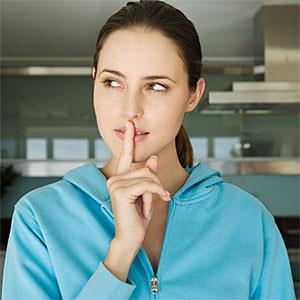 In the poll of 2,000 adults under age 65, 88% said they are aware of the individual mandate, the health care reform provision requiring most Americans to have coverage next year.
About 23% said they don't have health insurance now. Of those uninsured, almost one-third (32%) said they don't know whether they will have coverage by Jan. 1, and another 16% said they do not plan to have health insurance by then. Fifty-one percent said that they will buy health insurance.
Older adults and women less certain
Knowledge of the individual mandate varies by age and gender, as does the certainty about having coverage for next year. Among the survey findings:
Women are slightly more aware of the mandate than men -- 90% versus 85%, respectively.
Younger people are least informed about the mandate. Among 18- to 29-year-olds, 79% said they are aware of the health insurance requirement, versus 89% of those between ages 30 and 49. Older adults are most aware of the mandate, with 93% of those ages 50 to 64 saying they know about the requirement.
But among the uninsured, a smaller portion of older adults plan to have coverage by Jan. 1 compared to young adults. Of uninsured 50- to 64-year-olds, just 45% said they will have health insurance by 2014, compared to 49% of respondents ages 40 to 49, 56% of 30 to 39-year-olds and 55% of 18- to 29-year-olds.
Uninsured men are more certain they will have coverage by Jan. 1 than women. Among uninsured men, 58% said they plan to have health insurance, compared to 44% of uninsured women. Thirty-nine percent of uninsured women said they don't know if they will have coverage, versus just 26% of uninsured men, and 16% of both uninsured women and men said they will not have coverage by Jan. 1.
Marketplace confusion
The survey results come as the new state and federally administered health insurance marketplaces, also called exchanges, prepare to open Oct. 1. Through the online marketplaces individuals can apply for government discounts and subsidies to help them afford health insurance, and they can compare and buy plans from participating private insurance companies. They can also see if they or their children qualify for government-funded health insurance programs -- Medicaid and the Children's Health Insurance Program.
Outside the marketplaces, consumers can get coverage through their employers or buy health plans directly from insurance companies or through health insurance agents or insurance websites.
Most people are aware that the law established new health insurance marketplaces, but almost half of the respondents don't understand how they will work. We asked people to rate their awareness on a scale of one to five, with five being high awareness. The poll found:
Sixty-eight percent said they have at least an average awareness of the marketplaces (rating themselves three or higher).
But in terms of understanding how the marketplaces will work in their states, 48% said they have little or no understanding (rating themselves a one or two on the scale).
Younger people are more confident in their understanding than older people. On the one-to-five scale, 18- to 29-year-olds, on average, rate their own understanding of the marketplaces at 2.9, while people ages 50 to 64 rate themselves, on average, at 2.25.
How will they get covered?
Of people who plan to buy or change health plans for 2014, about one in five plan to shop in the state health insurance marketplaces. Others will enroll at work, go on a spouse's or parent's plan or contact health insurance carriers directly. In addition some will work with health insurance agents or shop on websites selling plans from multiple health insurers.
Women are much more likely to rely on a spouse's coverage than men. Of insured women, 24% are on a spouse's work-based plan, compared to just 3% of insured men.
Meanwhile,  Americans are divided about whether the Affordable Care Act should be repealed -– and many simply don't have an opinion. Forty-two percent said Congress should repeal it, and 37% said Congress should focus their efforts on implementing it. About 21% said they don't know.
Men are slightly more opposed to the Affordable Care Act than women, and women are more undecided than men. Among men, 44% said the law should be repealed, compared to 40% of women. Twenty-four percent of women said they don't know whether the law should be implemented or repealed, versus 18% of men.
Where will people who plan to buy or change plans get their health insurance for 2014?
Through work: 24%
State health insurance marketplace: 21%
Directly from health insurers outside the state marketplace: 14%
Health insurance agent: 14%
Website representing multiple health insurance carriers: 13%
Parent's plan: 8%
Spouse's workplace plan: 7%
Survey methodology
Insure.com commissioned Op4G to conduct an online-panel survey of 2,000 Americans age 18 to 64. Respondents were evenly split between men and women and also among age ranges. The survey was fielded in September 2013.
Insure.com related links:
DATA PROVIDERS
Copyright © 2013 Microsoft. All rights reserved.
Fundamental company data and historical chart data provided by Morningstar Inc. Real-time index quotes and delayed quotes supplied by Morningstar Inc. Quotes delayed by up to 15 minutes, except where indicated otherwise. Fund summary, fund performance and dividend data provided by Morningstar Inc. Analyst recommendations provided by Zacks Investment Research. StockScouter data provided by Verus Analytics. IPO data provided by Hoover's Inc. Index membership data provided by Morningstar Inc.