Eat, fry, love: An insurance tale
Insurance company credits a William Shatner video for a drop in the number of Thanksgiving Day cooking fire claims. You decide.
This post comes from Mark Chalon Smith at partner site Insurance.com.

State Farm's Thanksgiving Day grease and cooking-related fire claims were chopped in half after William Shatner's video, "Eat, Fry, Love: A Cautionary Tale" ran last year, says the insurer.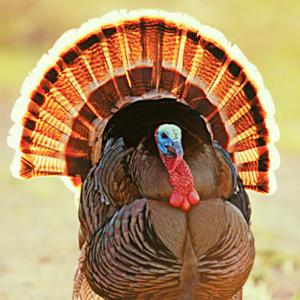 The insurance company also believes the safety campaign featuring Shatner's "docu-drama"  contributed to an overall dip in cooking and grease fire claims for November 2011, when the daily average for the month sunk to a seven-year low, State Farm says.
This year the insurer reprised Shatner's turkey fryer footage in an auto-tune remix on YouTube in  honor of its annual tally of grease and cooking-related claims filed on the national holiday.
Here are the top 10 states for grease and cooking-related claims on Thanksgiving Day for the past five years, according to State Farm.
For 2007 to 2011:
Texas, 19.
Illinois, 18.
New York, 18.
Ohio, 13.
Florida, 13.
California, 12.
Louisiana, 12.
Pennsylvania, 12.
Minnesota, 11.
South Carolina, 11.
For 2005 to 2010:
Texas, 36.
Illinois, 24.
Ohio, 21.
New York, 17.
Pennsylvania, 17.
Michigan, 15.
Florida, 14.
Minnesota, 14.
Indiana, 13.
Louisiana, 12.
Thanksgiving is clearly when the grease hits the flame, but State Farm spokeswoman Heather Paul says the danger exists year-round as the popularity of deep-frying grows: "Fire departments are responding to more than 1,000 fires each year in which a deep-fryer is involved," she says. "The National Fire Protection Association says deep-fryer fires result in more than $15 million in property damage each year and hot oil splatter can cause serious burns."
Filing an insurance claim when your fowl plans go afoul
Paul says insurance companies handle deep-fryer and kitchen fires in the same way as other blazes that damage your home or property: You're covered for the entire loss minus the deductible.
To file a claim, contact your agent immediately -- if possible, the same day the fire breaks out.
Paul also recommends taking photos of the damage and gathering any fire or police reports on the accident. The agent should be able to walk you through the process, she says, adding that most insurance companies have 24-hour hotlines.
"It's so easy to become distracted this time of the year because so much is going on," Paul says. "You can step away from your cooking and, in a second, a fire has gotten out of control."
Shatner on board with video
When the man who has gone "where no man has gone before" went into the backyard to record a video recounting how he almost burned his house down while deep-frying, he offered these safety steps:
Cook outdoors away from any buildings or trees and keep the fryer off any wooden structures, such as decks or patios.
Avoid spillovers by filling the pot with cold oil and then lowering the thawed turkey to see if oil should be added or removed.
Turn off the flame when adding the turkey to prevent flare-ups if oil spills over the rim.
The turkey must be completely thawed before it's slowly lowered into the pot.
Never leave the deep fryer unattended.
Use an extinguisher approved for cooking or grease fires to put out a blaze. Never use ice or water to douse a grease fire or to cool oil.
More on Insurance.com and MSN Money:
Are you sure you want to delete this comment?
DATA PROVIDERS
Copyright © 2014 Microsoft. All rights reserved.
Fundamental company data and historical chart data provided by Morningstar Inc. Real-time index quotes and delayed quotes supplied by Morningstar Inc. Quotes delayed by up to 15 minutes, except where indicated otherwise. Fund summary, fund performance and dividend data provided by Morningstar Inc. Analyst recommendations provided by Zacks Investment Research. StockScouter data provided by Verus Analytics. IPO data provided by Hoover's Inc. Index membership data provided by Morningstar Inc.