Fire department sends huge bill after home burns
An Arizona homeowner had insurance for his residence, but the policy did not cover firefighting costs.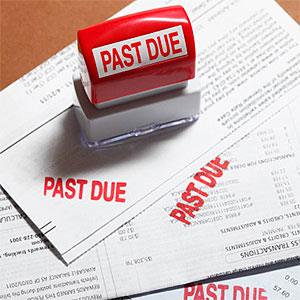 By Karl Utermohlen
Two weeks after a man's Arizona home burned down, he received a bill of almost $20,000 to pay for the help his family received from the private fire department.
Fox Phoenix reported that Justin Purcell and his wife were not home when the fire started and the Rural Metro Fire Department showed up to fight it. The firefighters were not able to salvage the house, which burned to the ground, and Purcell received a $19,825 bill two weeks later.
"Everything was completely gone," Purcell told Fox. "It's definitely a shocker when you come back and your house is gone." Purcell lived in the town of Surprise.

The homeowner and his wife were even more surprised when they received the hefty bill two weeks later. Purcell said the fire department's expenses were broken down on the bill, including $1,500 for each truck.
Purcell had insurance on his home, but the policy didn't cover the fire bill.
Colin Williams, a spokesman for Rural Metro, told Fox that "those numbers are set based on 65 years on tradition buying equipment, training, operating a fire service." He added that the rates are fair considering the fact that Purcell lived in an area of Arizona that has no fire coverage.
Rural Metro offers payment plans for those who can't afford to pay large bills right away, but it does not give people the option to let their house burn.
More details from the story can be found on Fox Phoenix.
More From InvestorPlace
DATA PROVIDERS
Copyright © 2014 Microsoft. All rights reserved.
Fundamental company data and historical chart data provided by Morningstar Inc. Real-time index quotes and delayed quotes supplied by Morningstar Inc. Quotes delayed by up to 15 minutes, except where indicated otherwise. Fund summary, fund performance and dividend data provided by Morningstar Inc. Analyst recommendations provided by Zacks Investment Research. StockScouter data provided by Verus Analytics. IPO data provided by Hoover's Inc. Index membership data provided by Morningstar Inc.