At software giant SAP, autism is an asset
The German tech company is recruiting workers with the condition because of their attention to detail.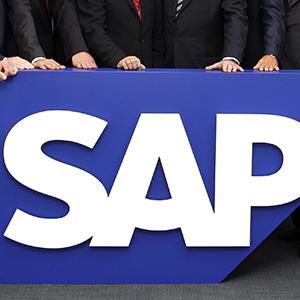 SAP, one of the largest software companies in the world, doesn't see autism as a disability. Just the opposite, actually. It's recruiting people with autism for jobs that take advantage of a unique ability they have to focus sharply on tasks that require attention to detail, such as software testing, computer programming and data testing.
The German company is working with the nonprofit Specialisterne, which helps people with autism get jobs at technology companies. SAP is expanding a pilot program running in India and Ireland to the U.S., Canada and Germany later this year, according to
Bloomberg News
.
By 2020, SAP estimates, 1% of its employees around the world will have autism, a goal activists are applauding.
"This move shows that SAP recognizes that approximately 1 percent of the world's population is on the autism spectrum and should be equally represented in the workforce," according to a statement from the nonprofit
Autism Speaks
.
The SAP announcement is a silver lining in the cloudy world of autism.  
According to data on Autism Speaks' website, people with autism spectrum disorder (ASD) are significantly more likely to major in science, technology, engineering and mathematics while in college. One reason may be that people with ASD are good at looking for patterns and understanding rule-based systems.
People with ASD have difficulty with socializing and with verbal and nonverbal communications. Some are sensitive to loud noises, and others exhibit repetitive behaviors. As children, they're more susceptible to getting bullied for being different.
As
Slate
has reported, the Centers for Disease Control and Prevention recently raised its estimate for the prevalence of autism in the U.S. to 1 in 50 children, an increase over last year's estimate of 1 in 86. One reason for the huge jump is that autism is being diagnosed earlier and more frequently, though that doesn't explain the increase entirely. Scientists are not sure of its cause or why boys are four times as likely to get the disorder.
Jonathan Berr is the proud father of a boy who is on the spectrum. He doesn't own shares of the listed stocks. Follow him on Twitter @jdberr.

Autism is not well understood yet. There are those with degrees of autism from just shy genius to totally inward and non functional. Software is a great niche for the intense concentration of the more functional. Bill Gates exhibited some traits which could be labeled autism. He was withdrawn, focused, and much less social then his partner Paul Allen. Bil is the richest man in the USA and self made.

I think there's a lot more to worry about wasting tax money on than helping people with autism that can't function in todays society. You're sick for saying that. Oldoldmike you said it exactly! I'm quite young, but have dealt a lot with autism and special needs children and even people my own age. They do all have their niche just like everyone else in society, but there are those who can't function properly and that would be a "disability' If you want to know some interesting things about "wasted tax money" here are some for you....
1. federal government has shelled out 3 million dollars to researchers at the University of California at Irvine to fund their research on video games such as World of Warcraft. 
2.One professor at Stanford University was given $239,100 to study how Americans use the Internet to find love.
3.The federal government spends 25 million dollars a year maintaining federal buildings that are either unused or totally vacant.
Are you sure you want to delete this comment?
DATA PROVIDERS
Copyright © 2014 Microsoft. All rights reserved.
Fundamental company data and historical chart data provided by Morningstar Inc. Real-time index quotes and delayed quotes supplied by Morningstar Inc. Quotes delayed by up to 15 minutes, except where indicated otherwise. Fund summary, fund performance and dividend data provided by Morningstar Inc. Analyst recommendations provided by Zacks Investment Research. StockScouter data provided by Verus Analytics. IPO data provided by Hoover's Inc. Index membership data provided by Morningstar Inc.
MARKET UPDATE
NAME
LAST
CHANGE
% CHANGE
There's a problem getting this information right now. Please try again later.
NAME
LAST
CHANGE
% CHANGE
There's a problem getting this information right now. Please try again later.
Market index data delayed by 15 minutes
[BRIEFING.COM] The stock market finished the Tuesday session on the defensive after spending the entire day in a steady retreat. The S&P 500 (-0.6%) posted its third consecutive decline, while the small-cap Russell 2000 (-0.9%) slipped behind the broader market during afternoon action.

Equity indices were pressured from the start following some overnight developments that weighed on sentiment. The market tried to overcome the early weakness, but could not stage a sustained rebound, ... More
More Market News
Currencies
NAME
LAST
CHANGE
% CHANGE
There's a problem getting this information right now. Please try again later.