Mortgage deduction on the hot seat
Homeowners love the mortgage deduction. So do real-estate agents and homebuilders. But it costs the government billions in lost tax revenue and may be trimmed back to fix the fiscal-cliff problem.
Let's start the inquiry with a stark question: Is the mortgage deduction a goner? No, not yet.
But it is being talked about in the context of fixing the fiscal-cliff problem, and it is one that all homeowners with a mortgage probably should be watching. But a legitimate question is whether the mortgage deduction is morphing into a tax break only for the affluent. There will be a big, loud fight over the mortgage deduction because it has been one of the most cherished of all tax breaks.
Here's what makes it so popular:
If you buy a house with a $150,000 loan at 3.5% annual interest (the current rate on a 30-year fixed mortgage), you will pay $5,204 in interest. If you're in a 25% bracket and you itemize, your income tax bill drops by $1,301.
This assumes you can itemize deductions on your tax return. In 2012, for married couples filing jointly (which is most of us), your total deductions must exceed $11,900, so make the effort to list out charitable contributions, property taxes, state income taxes and the like. The IRS hasn't yet announced the standard deduction for 2013.
Here's why asking if the mortgage deduction is turning into a tax break simply for the affluent. Mortgage rates are down 43% from the 6% level that prevailed in 2007. That means the interest paid on a new mortgage is now much less.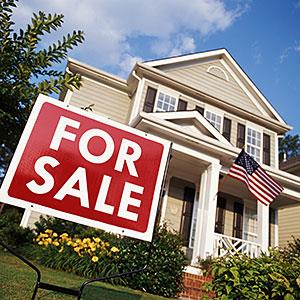 So, let's say you're buying a house and want the mortgage interest to top the $11,900 threshold. That means you need a mortgage of around $350,000. That might not buy you much in New York, Los Angeles, the San Francisco Bay Area or Washington, D.C.
Nationally, however, the median price of an existing home in October was $178,600, according to the National Association of Realtors. The median price of a new home in October was $237,000, the Commerce Department reported on Wednesday.
In 2007, when mortgage rates were around 6%, the interest you would have paid on that $150,000 loan would have been $8,950. In 1982, when mortgage rates hit 15%, your interest in the first year would have been $22,500.
Fact is, as of 2010, only 25.8% actually claimed the mortgage deduction, deducting some $387 billion in the process, according to the Internal Revenue Service's Statistics of Income. That percentage is down from 28.8% in 2006, just before the housing bubble started to burst. And the number of taxpayers claiming the mortgage deduction fell by 10% in 2010 from a peak in 2007. 
OK, the percentage who claimed the deduction in 2011 may be up a little, and it may rise again in 2012 as evidence mounts of a housing recovery. But lower interest rates are clearly limiting the value of the deduction in much of the country, especially for new homeowners.
If that's the case, why is the mortgage deduction defended so fiercely? The short answer is you have always been able to deduct the interest on your house under the IRS code. And, especially since World War II, one of the key selling points of homeownership has been the deduction.
Another has been the potential for capital appreciation. A third -- though less talked about -- is the fact that paying down a mortgage is a form of saving.
The deduction is in fact capped. You can only deduct up to $1 million in mortgage interest on one or more homes and up to $100,000 on the interest on a second mortgage.
The mortgage deduction has been used to promote homeownership, believed to be an important American value because it promotes economic and social stability.
It also gets a defense from Kevin Villani, former chief economist at Freddie Mac. Homeownership and the buildup of equity in the home have been important sources of seed financing for small business.
The case against the mortgage deduction is that it historically has favored one group of taxpayers -- homeowners -- over renters. The United States is the only industrialized nation that gives homeownership such tax treatment.
And critics, mostly from the right, say the mortgage deduction draws capital away from new factories and equipment and into the construction of big suburban houses.
An important question is whether junking the deduction would make much difference to homeownership rates.
Hard to say. BusinessWeek says it was 62.5% in the second quarter, after foreclosures and delinquencies are taken out. That's down from a peak of 68.3% in 2004 and 2005.
The decline has everything to do with the housing bust and falling prices.
The odds are that the deduction will survive in a world where itemized deductions are capped. Former Massachusetts Gov. Mitt Romney proposed a $25,000 cap on all itemized deductions during the recent presidential campaign. The Obama administration is warm to the concept if not the amount.
Republicans want to discuss the idea as part of a broad tax-reform package. But no one has actually put much on paper. And that's scary to Kenneth Rosen, who teaches real-estate economics at the University of California, Berkeley.
The problem isn't reform. The problem is that the tax code is so huge and complex that quick changes cause more problems than they solve, he says.
Case in point: The 1982 tax reform package promoted by the Reagan administration. The law created so many tax breaks for commercial real estate that money poured into the sector. Within two years, the law had to be amended to cool the business off.
DATA PROVIDERS
Copyright © 2014 Microsoft. All rights reserved.
Fundamental company data and historical chart data provided by Morningstar Inc. Real-time index quotes and delayed quotes supplied by Morningstar Inc. Quotes delayed by up to 15 minutes, except where indicated otherwise. Fund summary, fund performance and dividend data provided by Morningstar Inc. Analyst recommendations provided by Zacks Investment Research. StockScouter data provided by Verus Analytics. IPO data provided by Hoover's Inc. Index membership data provided by Morningstar Inc.
MARKET UPDATE
NAME
LAST
CHANGE
% CHANGE
There's a problem getting this information right now. Please try again later.
NAME
LAST
CHANGE
% CHANGE
There's a problem getting this information right now. Please try again later.
Market index data delayed by 15 minutes
[BRIEFING.COM]
A stronger dollar index weighted on the commodities space today.
Dec gold and Dec silver fell deeper into negative territory, trading as low as $1263.10 per ounce and $19.11 per ounce, respectively.
Unable to gain momentum, both metals settled with 1.7% losses, with gold closing at $1264.90 per ounce and silver closing at $19.16 per ounce.
Oct crude oil fell below the $93 per barrel level. It trended lower after pulling back from a session ... More
More Market News
Currencies
NAME
LAST
CHANGE
% CHANGE
There's a problem getting this information right now. Please try again later.