1 job for every 3 unemployed Americans
That's better than the 7 Americans competing for every open position in 2009, but it's still double the prerecession levels.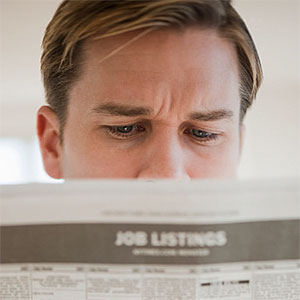 One day, we'll have great news from the American job market to share with all of you. With three unemployed Americans vying for each available job, it's not that day.
According to a Department of Labor study released Tuesday, the number of job openings rose to 3.9 million in February, while roughly 12 million Americans were still unemployed. That's great news if you look back to 2009, when there was one available job for every seven unemployed people in the U.S., but it's still pretty terrible by prerecession standards.
In the halcyon days of 2007, 1.5 people were competing for every job opening. It didn't hurt that back then people were applying for jobs they actually wanted as well. Yes, the U.S. economy has recovered 5.7 million of the 8.7 million jobs shed during the recession. However, The National Employment Law Project says nearly 60% of all jobs lost during the downturn paid middle-income wages or better, but roughly 65% of the regained jobs are low-wage.
Those job seekers now live in a country where, according to The Bureau of Labor Statistics, retail salespeople at Wal-Mart (WMT), Target (TGT), Home Depot (HD), Lowe's (LOW) and elsewhere have the most common job in the country. Nationwide, 4.3 million retail salespeople are making an average of $25,000, or well below the annual mean wage of $45,790. America has more retail workers than Kentucky has citizens and a larger big-box work force than the populations of Wyoming, Vermont, Washington, D.C., North Dakota, Alaska and South Dakota combined.
And not only are 45% of the nation's unemployed between age 18 and 34, but the Labor Department says the average 25-year-old has already worked 6.3 jobs since he or she turned 18. The U.S. economy would have to add another 4.1 million jobs before young adults get back to prerecession employment levels.

With a PwC study finding that 54% of millennials planned to work for between two and five employers for their entire career and a Career Advisory Board study saying workers between 21 and 31 plan to work only five jobs total during their lifetimes, heightened expectations are crashing into reality on a regular basis in human resources waiting rooms.
DATA PROVIDERS
Copyright © 2014 Microsoft. All rights reserved.
Fundamental company data and historical chart data provided by Morningstar Inc. Real-time index quotes and delayed quotes supplied by Morningstar Inc. Quotes delayed by up to 15 minutes, except where indicated otherwise. Fund summary, fund performance and dividend data provided by Morningstar Inc. Analyst recommendations provided by Zacks Investment Research. StockScouter data provided by Verus Analytics. IPO data provided by Hoover's Inc. Index membership data provided by Morningstar Inc.
MARKET UPDATE
NAME
LAST
CHANGE
% CHANGE
There's a problem getting this information right now. Please try again later.
NAME
LAST
CHANGE
% CHANGE
There's a problem getting this information right now. Please try again later.
Market index data delayed by 15 minutes
[BRIEFING.COM] Equity indices remain near their best levels of the session. The S&P 500 trades higher by 0.4%, while the Nasdaq Composite (+0.5%) displays relative strength.

The Nasdaq has received significant support from tech stocks, which have been able to overshadow the underperformance of biotechnology. Top-weighted sector components like Apple (AAPL 102.12, +0.54), SAP (SAP 77.19, +0.67), and Qualcomm (QCOM 76.32, +0.49) display gains between 0.5% and 0.9%, ... More
More Market News
Currencies
NAME
LAST
CHANGE
% CHANGE
There's a problem getting this information right now. Please try again later.