Can CBS really afford to become a cable network?
CEO Les Moonves is joining Fox in making this threat in their battle with upstart Aereo. That would cost the Tiffany Network big bucks.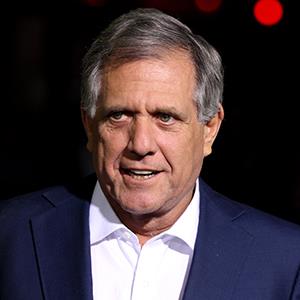 Following the lead o
f News Corp.
's
(
NWS
) Fox,
CBS
(
CBS
) is threatening to convert itself to a paid cable network if the courts allow the upstart Aereo service to rebroadcast network TV signals without paying retransmission fees. 

Bloomberg
quotes CBS CEO Les Moonves (pictured) as saying "We can do it in a few days." What he doesn't mention, of course, is that such a move would have huge financial consequences. Most TV advertising is sold in advance and is priced based on the number of viewers a network expects to attract. When networks don't meet these guarantees, they provide advertisers what are known as "make goods," essentially free commercial time.
CBS, which is currently the most-watched network, charges steep prices for 30-second spots for its hit shows such as "Big Bang Theory" ($275,573), "Two Broke Girls" ($269,235) and "Two and a Half Men" ($247,261), according to
Advertising Age
. If the broadcast network converted to cable, the audience for these shows -- along with the rest of its lineup -- would shrink.
It's difficult to say by how much. About 15% of households don't have pay TV services, and the numbers of "cord cutters," -- those abandoning both broadcast and cable TV for online viewing -- though small overall, appears to be growing. 
Big money is at stake. During last year's "upfronts," when networks preview their shows for the new TV season, CBS got commitments from advertisers valued at as much as $2.6 billion, according to
The New York Times
. Of course, CBS wants to protect its hefty investment in original content and the billions it expects to earn over the next few years in retransmission fees.
Although some pundits have argued that the
networks could make up
their losses in advertising through gains in retransmission fees, I'm skeptical that such a scenario would happen -- and judging from their fierce opposition to Aereo, so are the broadcast networks.
Unfortunately for them, they've lost every legal battle so far against Aereo. At some point, they may have to figure a way to live with the service, which is backed by
IAC/InterActiveCorp
. (
IACI
) chairman Barry Diller, who's not used to losing or backing down.
Jonathan Berr owns a small position in CBS. Follow him on Twitter @jdberr.
DATA PROVIDERS
Copyright © 2014 Microsoft. All rights reserved.
Fundamental company data and historical chart data provided by Morningstar Inc. Real-time index quotes and delayed quotes supplied by Morningstar Inc. Quotes delayed by up to 15 minutes, except where indicated otherwise. Fund summary, fund performance and dividend data provided by Morningstar Inc. Analyst recommendations provided by Zacks Investment Research. StockScouter data provided by Verus Analytics. IPO data provided by Hoover's Inc. Index membership data provided by Morningstar Inc.
MARKET UPDATE
NAME
LAST
CHANGE
% CHANGE
There's a problem getting this information right now. Please try again later.
NAME
LAST
CHANGE
% CHANGE
There's a problem getting this information right now. Please try again later.
Market index data delayed by 15 minutes
[BRIEFING.COM] The major averages punctuated a solid week with a subdued Friday session. The S&P 500 shed 0.2% to narrow its weekly gain to 1.7%, while the Nasdaq Composite (+0.1%) displayed relative strength. The tech-heavy index finished the week in line with the benchmark average.

Market participants went into today's session expecting to hear some new insight from Fed Chair Janet Yellen, who delivered the keynote address at this year's Jackson Hole Symposium. Unfortunately, the ... More
More Market News
Currencies
NAME
LAST
CHANGE
% CHANGE
There's a problem getting this information right now. Please try again later.