Foreclosure checks turn out smaller than expected
Some borrowers are receiving payments of a few hundred dollars -- not the thousands they were anticipating.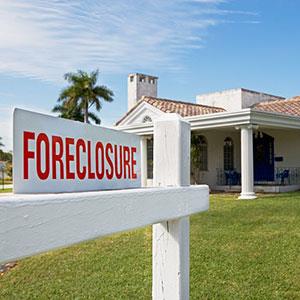 Foreclosure settlement checks are in the mail -- and some borrowers are bitterly disappointed in the amount they are receiving.
The checks are being sent out as a result of a massive settlement between banks and federal regulators, and apply to borrowers who entered foreclosure in 2009 and 2010. The entire investigation, review process and subsequent sweeping under the rug of the issue has
been a disaster
, and borrowers hoped to find some closure in the checks being sent out.
The first round of checks were supposed to average about $125,000 each and go to the people perhaps treated the worst by banks. They include nearly 1,100 service members foreclosed on illegally, The New York Times
reports
, and 53 other borrowers who were hit with foreclosures even though they had never missed a mortgage payment.
One service member, Adam Crain, expected $125,000 after his home went into foreclosure when he was serving on a naval vessel in the Middle East, The Huffington Post
reports
. He
looked at this table
and figured he would see that amount.
But all he got was $800, a figure reportedly determined by his bank,
Wells Fargo
(
WFC
).
Crain is not alone. The Huffington Post reports it has been contacted by more than a dozen people who say their checks are smaller than what they expected to receive.
The
Occupy Homes MN
site has more stories of people angered by their check amounts. "It feels like a slap in the face, and I'm underwhelmed," said one man who was reportedly foreclosed on by
Bank of America
(
BAC
) in 2009 and received a loan modification a year later with another 30 years tacked on. His check came to $400. "What I am upset about is that these payments don't even help folks who've been kicked out of their homes put money towards a new home. This gives big banks reprieve from their crimes while getting off cheap and continuing to make record profits."
DATA PROVIDERS
Copyright © 2014 Microsoft. All rights reserved.
Fundamental company data and historical chart data provided by Morningstar Inc. Real-time index quotes and delayed quotes supplied by Morningstar Inc. Quotes delayed by up to 15 minutes, except where indicated otherwise. Fund summary, fund performance and dividend data provided by Morningstar Inc. Analyst recommendations provided by Zacks Investment Research. StockScouter data provided by Verus Analytics. IPO data provided by Hoover's Inc. Index membership data provided by Morningstar Inc.
MARKET UPDATE
NAME
LAST
CHANGE
% CHANGE
There's a problem getting this information right now. Please try again later.
NAME
LAST
CHANGE
% CHANGE
There's a problem getting this information right now. Please try again later.
Market index data delayed by 15 minutes
[BRIEFING.COM] The major averages climbed out of the gate with the Dow Jones Industrial Average in the lead. The blue chip index trades higher by 0.4%, while the S&P 500 has added 0.3% with all ten sectors showing early gains.

Cyclical sectors have displayed noteworthy strength with five of six growth-oriented groups trading in-line with or ahead of the broader market. However, the technology sector (+0.1%) has yet to catch up to the broader market. Oracle (ORCL 40.10, -1.45) ... More
More Market News
Currencies
NAME
LAST
CHANGE
% CHANGE
There's a problem getting this information right now. Please try again later.