3 cities losing the most jobs, 3 adding them
24/7 Wall St. looks at the job market across the US in 2012. Here are those with the biggest losses and those with the biggest gains.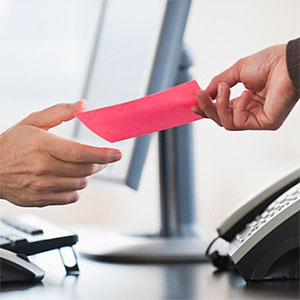 By Michael B. Sauter, Samuel Weigley and Alexander E. M. Hess
Last month, the unemployment rate in the United States fell to 7.7% of the labor force. The last time unemployment was this low was four years ago this month. An estimated 134.74 million people worked in nonfarm jobs in October, an increase of 1.8 million from October 2011.
A major part of job growth occurred in America's metropolitan areas. The Chicago, Houston, Dallas, Miami, Atlanta and D.C. regions alone combined for more than 555,000 newly employed people. While much of the total jobs growth occurred in these larger cities, several smaller regions, such as Elkhart, Indiana and Lafayette, Louisiana, benefited much more proportionally, increasing the number of jobs in their metropolitan areas by more than 5%.
Comparing October 2011 employment to October 2012 employment, 24/7 Wall St. has identified the U.S. cities with the biggest proportional increase in employment, and the cities with the biggest declines.
The cities that added jobs are located almost entirely in the South. The oil and energy industry was one sector that helped boost many of the cities' labor forces. The number of jobs in the industry grew by 7.3% nationwide between October 2011 and October 2012.
Energy was not, however, the single cause of employment gains in the cities with the highest job growth. In many cases, the areas' leading sectors simply increased hiring.
Elkhart, Ind., is one of the few remaining manufacturing-driven​ cities in the U.S. More than 60% of all jobs in October were in manufacturing. In the past 12 months, the region added more than 6,000 manufacturing jobs, which was greater than the total increase for the region in that time as some sectors lost jobs in the area.
These metro areas that added and lost the most jobs -- relative to total size of their working population -- are primarily smaller in population. Because of this, adding or losing a few thousand jobs was enough to substantially increase or decrease the employment situation in the region. 
These cities where jobs grew the most are not necessarily the best places to find a job. Of the metro areas with the biggest job growth, five still had unemployment rates above the national rate. In Rocky Mount, N.C., the October rate was 11.7%, much higher than the national rate of 7.9% that month. While some of these cities may be adding jobs, they have a long way to go before their economy can be considered healthy. The cities that lost the most jobs are also a mixed bag. Unemployment is below the national average in five, and above it in five.
Based on Bureau of Labor Statistics employment data, 24/7 Wall St. reviewed the U.S. metropolitan statistical areas that had the largest percent increase in the number of employed people, and the 10 metropolitan statistical areas with the largest decrease. This calculation was based on a comparison of October 2011 and October 2012 non-seasonally adjusted employment figures the BLS provides. We also reviewed the sectors where jobs were added and lost in each of these metro areas.
These are the cities that added or lost the most jobs this year.
Cities that added the most jobs
1. Lafayette, La.
Employed pct. increase: 9.68%

Total employed increase: 13,127

Workforce: 152,720

Unemployment rate: 4.2%
More job growth took place in Lafayette than any other metro area in the country. Some of the new employment growth comes from new part-time positions in the restaurant and retail sector. But Anthony Greco, a professor at the University of Louisiana at Lafayette, recently told a local newspaper, the Town Talk, that most of the new jobs in the area are well-compensated professional positions, notably in the financial sector. Lafayette has been a haven for the oil and gas industry, and with rising gas prices have come new jobs. Headcount for trade, transportation and utilities, the largest sector in the area, grew 7.4%.
2. Blacksburg-Christian​sburg-Radford, Va.
Employed pct. increase: 7.17%

Total employed increase: 5,804

Workforce: 91,985

Unemployment rate: 5.6%
Joblessness in the Blacksburg-Christian​sburg-Radford metro area has fallen significantly in the past several months. The unemployment rate of 5.6% in October was down from a yearly high of 7.2% just three months earlier -- more than 8% more jobs were available in October compared to July. City officials have credited Virginia Tech for directly and indirectly boosting jobs. However, manufacturing has also boomed in the area, with companies such as Phoenix Packaging and Aeroprobe moving jobs into the region.

3. Pascagoula, Miss.
Employed pct. increase: 5.68%

Total employed increase: 3,709

Workforce: 75,343

Unemployment rate: 8.5%
Although Pascagoula's unemployment rate of 8.5% in October was higher than the national rate of 7.9%, it was still below Mississippi's 8.9%. The largest job growth came in the mining, logging and construction sector, with a 28.6% increase in headcount compared to October 2011. A relatively large portion of Pascagoula's labor force works in farm jobs. Due to the seasonal nature of farm jobs, the area's monthly unemployment fluctuates considerably.
Cities that lost the most jobs
1. Norwich-New London, Conn-R.I.
Employed pct. decrease: 3.47%

Total employed decrease: 4,838

Workforce: 147,986

Unemployment rate: 9.0%
No metropolitan area in the country experienced worse job loss in the past year than Norwich-New London. The unemployment rate of 9% in October was up from 8.2% at the same time last year. In recent months, such companies as AT&T and Pfizer cut jobs in the area, as did smaller companies. The government sector, which employs the most people in the area, declined by 4% over the year. Both New London's municipal government and school district cut headcount in recent months.
2. Lawton, Okla.
Employed pct. decrease: 3.43%

Total employed decrease: 1,528

Workforce: 46,311

Unemployment rate: 7.0%
Lawton's total non-farm jobs in October declined by 3.9% from October 2011. The financial services industry shrunk by 12% in this time, the biggest drop of all the major employment sectors. One employer, Assurant Solutions, which sells insurance products, has been in the process of laying off most of its 230 employees since April of this year. Other major declines in employment took place in the education and health services sector, where headcount was reduced by 10.3%, and in trade, transportation and utilities, where employment was down by 9%.
3. Hot Springs, Ark.
Employed pct. decrease: 3.11%

Total employed decrease: 1,234

Workforce: 41,360

Unemployment rate: 7.1%
The number of nonfarm jobs in Hot Springs was approximately 36,500 in October, down 2.1% from October 2011. Despite the loss in jobs, the unemployment rate in October was actually better than the 7.5% 12 months before due to a drop-off in the total labor force, as a net of more than 1,500 people exited the area's workforce. There were 5,600 government jobs in the metropolitan area as of October, down 1.8% from the previous year.
Read 24/7 Wall St.'s full report "American cities adding (or losing) the most jobs," with the top 10 in each category.
DATA PROVIDERS
Copyright © 2014 Microsoft. All rights reserved.
Fundamental company data and historical chart data provided by Morningstar Inc. Real-time index quotes and delayed quotes supplied by Morningstar Inc. Quotes delayed by up to 15 minutes, except where indicated otherwise. Fund summary, fund performance and dividend data provided by Morningstar Inc. Analyst recommendations provided by Zacks Investment Research. StockScouter data provided by Verus Analytics. IPO data provided by Hoover's Inc. Index membership data provided by Morningstar Inc.
MARKET UPDATE
NAME
LAST
CHANGE
% CHANGE
There's a problem getting this information right now. Please try again later.
NAME
LAST
CHANGE
% CHANGE
There's a problem getting this information right now. Please try again later.
Market index data delayed by 15 minutes
[BRIEFING.COM] The major averages posted solid gains ahead of tomorrow's policy directive from the Federal Open Market Committee. The S&P 500 rallied 0.8%, while the Russell 2000 (+0.3%) could not keep pace with the benchmark index.

Equity indices hovered near their flat lines during the first two hours of action, but surged in reaction to reports from the Wall Street Journal concerning tomorrow's FOMC statement. Specifically, Fed watcher Jon Hilsenrath indicated that the statement ... More
More Market News
Currencies
NAME
LAST
CHANGE
% CHANGE
There's a problem getting this information right now. Please try again later.