3 tech stocks that know everything about you
So much for privacy. Your personal information is well in these companies' hands.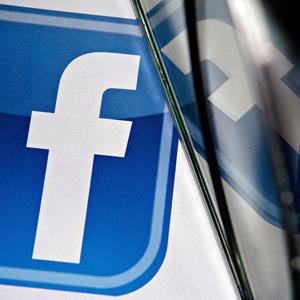 By Brad Moon
One of the big technology stories of 2013 has been "Prism-gate" -- the revelation that the National Security Agency has been secretly accessing the private data of U.S. and international citizens who use web-based services from the likes of Google (GOOG), Yahoo (YHOO), Facebook (FB) and others. Even if tech companies aren't directly making use of your personal information, they're still collecting and storing it, leaving it vulnerable to hackers, rogue employees and government agencies.
The NSA has also been accused of spying on the tech companies themselves and intercepting data without their consent. According to one report, the NSA collected 181 million new records in January from Google and Yahoo alone. If you own a computer, smartphone, tablet or other connected device, there's a good chance this surveillance has ensnared some of your information.
Apple (AAPL), Microsoft (MSFT) and other tech companies have banded together to lobby Congress to enact reforms covering how the NSA goes about collecting this data. After all, having their names embroiled in this privacy mess is not only bad PR, it also threatens to cost them money -- big money -- as a result of lost business. (Microsoft owns and publishes MSN Money.)

Here's a look at three tech stocks that may know a lot more about you than you realize:

Netflix
Of course Netflix (NFLX) has access to whatever personal and financial information you supplied to sign up and pay for the streaming video service.
However, Netflix also needs to know your viewing habits if it's going to continue to be successful. So it only makes sense that Netflix has a great deal of personal information related to how you use its service. What shows or movies you watch is a no-brainer, but it tracks much greater detail.
It knows device you use to watch with (yes, Netflix knows you got a new iPad the second you log in to watch "Sons of Anarchy"), the date and time you view content, when you paused or fast forwarded, what you search for, whether you come back after pausing or leaving content and your ratings for any content.
Tracking your likes, dislikes and viewing habits means Netflix can offer more accurate personal recommendations to keep you as a customer, while your data as an aggregate helps it to decide on future programming to attract more viewers. So it's for your own good, but it's a little creepy.

Facebook
While people can accuse Google and others of sneakily collecting personal info, there's one company whose customers willingly offer up an incredible amount of the most private information imaginable.
It doesn't take a genius to realize just how much Facebook knows about you. Although it's all stored on FB servers -- every photo, "Like" and message -- there's a difference between public information and private information when it comes to whether Facebook and its partners make use of that information. But not everyone understands the rules fully.
Those rules also have a habit of changing over time as FB moves to monetize its customer base, and there's always the possibility of glitches making private information suddenly very public. Even Mark Zuckerberg has had his personal photos exposed publicly -- and if Facebook's CEO is at risk of losing his privacy, that means just about anyone could be the victim next time.

Acxiom
There's a good chance you've never heard of Acxiom (ACXM). But there's an even better chance the company has heard about you.
Acxiom works with companies in many industries, including banking, insurance, retail, consumer technology, broadcasting and transportation. It collects billions of pieces of information daily and uses technology to stitch together what can be incredibly detailed (and intrusive) profiles of individuals.
ACXM can learn details such as Social Security numbers, address, age, credit bureau score and medical conditions. It also tracks more nuanced information like musical preferences, travel preferences and even if someone stands to potentially gain from an inheritance. And marketers can buy that information.
Acxiom's reach has become so pervasive that to defend against privacy concerns, it recently launched a consumer portal so individuals could log in to see some of the information the company had collected, verify that it is true and optionally opt out of some marketing databases -- although doing so doesn't actually delete that file Acxiom has compiled.
And lest you have doubts about just how valuable your personal information is, ACXM's performance should enlighten you. The data broker has nearly tripled in the past two years.
These aren't the only three, though. Two major tech companies that you probably deal with every day are also collecting all sorts of information from you.

More From InvestorPlace
As of this writing, Brad Moon did not hold a position in any of the aforementioned securities.

Apparently they don't like me but they can't do anything more about it than to slow my computer down and keep correcting the page due to cross-scripting. Best they unplug and leap into the Sun. We don't need more ways to compromise us, we need more free enterprise. No stock listed above needs to be that omnipotent.

Are you sure you want to delete this comment?
DATA PROVIDERS
Copyright © 2014 Microsoft. All rights reserved.
Fundamental company data and historical chart data provided by Morningstar Inc. Real-time index quotes and delayed quotes supplied by Morningstar Inc. Quotes delayed by up to 15 minutes, except where indicated otherwise. Fund summary, fund performance and dividend data provided by Morningstar Inc. Analyst recommendations provided by Zacks Investment Research. StockScouter data provided by Verus Analytics. IPO data provided by Hoover's Inc. Index membership data provided by Morningstar Inc.
MARKET UPDATE
NAME
LAST
CHANGE
% CHANGE
There's a problem getting this information right now. Please try again later.
NAME
LAST
CHANGE
% CHANGE
There's a problem getting this information right now. Please try again later.
Market index data delayed by 15 minutes
[BRIEFING.COM] The stock market finished an upbeat week on a mixed note. The S&P 500 shed less than a point, ending the week higher by 1.3%, while the Dow Jones Industrial Average (+0.1%) cemented a 1.7% advance for the week. High-beta names underperformed, which weighed on the Nasdaq Composite (-0.3%) and the Russell 2000 (-1.3%).

Equity indices displayed strength in the early going with the S&P 500 tagging the 2,019 level during the opening 30 minutes of the action. However, ... More
More Market News
Currencies
NAME
LAST
CHANGE
% CHANGE
There's a problem getting this information right now. Please try again later.