5 reasons to think twice about a balance transfer card
An offer that would allow you to pay 0 percent on existing debt seems like a no-brainer, but it isn't. It can be a good deal, but there are potential downsides.
This post comes from Rob Berger at partner site Credit.com.


Zero percent balance transfer credit cards are a brilliant idea. Think of them as a loss leader for the credit card industry. A credit card issuer offers below-market rates in exchange for getting a new cardholder who may use the card for years to come.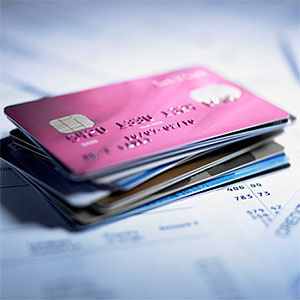 But are these 0 percent offers a good deal for consumers? If used correctly, they can be a great deal.  Balance transfer offers can help consumers get out of debt more quickly while paying substantially less in interest. Further, the best zero percent cards today have introductory rates that last for 18 months.
There are times, however, when even a zero percent interest rate is not the best option. For those considering a balance transfer credit card, here are five factors to evaluate before taking the offer.
1. Impact on your credit score

Applying for new credit can lower your credit score, but just temporarily. While inquiries are not the most significant factor in credit scoring formulas, they still count. As a result, you may want to avoid applying for new credit, particularly if you're about to apply for a mortgage. Your credit score can have a significant effect on the interest rate of a new mortgage, so consumers should do everything they can to protect their score in advance of applying for a home loan. (And if you want to see how new credit inquiries affect your credit scores, Credit.com's Credit Report Card is a free tool that gives you your scores and a breakdown of how you're doing with five major scoring factors, including inquiries.)
2. More debt
Balance transfer cards are a great deal in theory. Transferring debt from a card carrying a double-digit interest rate to a zero percent card is a no-brainer. The problem is that some consumers transfer their debt and then rack up more debt on the old card. Not unlike yo-yo dieting, the result can be more debt. For those who believe this is a real possibility, it may be better to pass on the 0% offer and focus instead on paying off the existing debt.
3. Balance transfer fees
Virtually all zero percent balance transfer offers carry a transfer fee. While these fees can vary from one card to the next, a fee of 3% is common in the industry. Normally, these offers are still a good deal even with the fee. Three percent is generally a lot less than the standard interest rates charged by most cards. For those with low balances that can be paid in full in just a few months, however, the balance transfer fee can be a showstopper. Do the math and figure out which option is better for you.
4. Your amount of debt
The amount of debt to be transferred may mean there are better options than a balance transfer card.  For small amounts, as noted above, it may be easier and less expensive simply to pay off the debt in a couple of months.  For larger amounts, say $10,000 or more, a balance transfer may likewise not be the best option.  The problem is that credit limits on balance transfer cards may keep you from transferring all or even most of your existing debt. One option is to apply for multiple cards, but juggling multiple cards can be a hassle and it still may not cover 100% of the debt.
Another option is to transfer just a portion of the debt to zero-percent cards. You could also use a home equity line of credit, or use a personal loan to cover all of the debt if possible. While these lines of credit do not offer 0% interest rates, the rates are typically much lower than the regular APR of most credit cards.
5. The other APR
They say that nothing lasts forever, and that's certainly true with zero percent introductory offers.  It's important to understand what the interest rate will become once the introductory rate expires.  In some cases, the regular APR may be substantially more than what you were paying before the balance transfer. If that's the case, there are three alternatives to consider.
First, pay off the debt in full before the introductory rate comes to an end. While this avoids the sticker shock of the regular APR, not everybody will have the means to retire their debt quickly.  Second, you can continue to roll over the debt from one balance transfer offer to another until the debt is paid in full. The risk here, however, is that there is no guarantee that 0% offers will be available when needed. Finally, it may be better to avoid the 0% game altogether, particularly if the current rate on your existing card is reasonable.
The key is to do the math ahead of time to determine the lowest-cost option for you.
More from Credit.com:
DATA PROVIDERS
Copyright © 2014 Microsoft. All rights reserved.
Fundamental company data and historical chart data provided by Morningstar Inc. Real-time index quotes and delayed quotes supplied by Morningstar Inc. Quotes delayed by up to 15 minutes, except where indicated otherwise. Fund summary, fund performance and dividend data provided by Morningstar Inc. Analyst recommendations provided by Zacks Investment Research. StockScouter data provided by Verus Analytics. IPO data provided by Hoover's Inc. Index membership data provided by Morningstar Inc.
MARKET UPDATE
NAME
LAST
CHANGE
% CHANGE
There's a problem getting this information right now. Please try again later.
NAME
LAST
CHANGE
% CHANGE
There's a problem getting this information right now. Please try again later.
Market index data delayed by 15 minutes
[BRIEFING.COM] The stock market finished the Tuesday session on the defensive after spending the entire day in a steady retreat. The S&P 500 (-0.6%) posted its third consecutive decline, while the small-cap Russell 2000 (-0.9%) slipped behind the broader market during afternoon action.

Equity indices were pressured from the start following some overnight developments that weighed on sentiment. The market tried to overcome the early weakness, but could not stage a sustained rebound, ... More
More Market News
Currencies
NAME
LAST
CHANGE
% CHANGE
There's a problem getting this information right now. Please try again later.