Bonds are still a great investment
They've been the best strategy so far this year, outperforming most other markets. That looks like it's going to continue.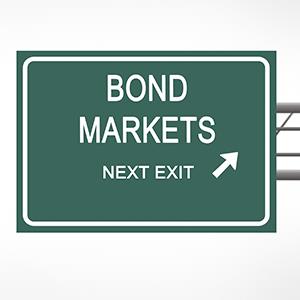 By Mary Anne and Pamela Aden,
MarketWatch
There's been a lot of talk lately about a "bond bubble." Many experts are convinced it's in the making, and it's going to pop soon. 

We're sure you've heard the same, that interest rates are set to rise. And in many ways it makes sense, if you think about it.
Bond prices have been rising for about three decades. During this time, long-term interest rates have dropped from near 15 percent to about 2.50 percent, and they're currently near record lows.
The drop in short-term interest rates has been even more extreme. They've plunged from 20 percent to near 0 percent over the past three decades. They've stayed near 0 percent for the past six years. This leads many to believe that interest rates are probably headed higher, sooner rather than later.
Once that happens, the bond bubble will burst. At least that's the popular view, due to an improving economy, a more positive jobs outlook, concerns about inflation, and so on.
But contrary to popular sentiment, a lot of evidence points to the opposite.
Why bonds are on the rise
Bonds have been the best investment so far this year (see the chart below). They've strongly outperformed most of the other markets, and it looks like this is going to continue. 
In a month filled with growing turmoil and global tensions, U.S. Treasuries shined as a safe haven. Investors all over the world rushed into U.S. bonds, which were viewed as the safest of all markets.
Escalating events in Ukraine and the war between Israel and Gaza were the most newsworthy. But other events, like Iraq, shook the markets too. Financial stress in Europe also raised concerns of a possible renewed eurozone scare. Plus, China has been buying U.S. bonds again at the fastest pace in over 30 years. This kept upward pressure on bond prices, and so did the Fed.
All eyes on Yellen
As you know, so far the Fed has been tapering their bond buying by $10 billion each month. They're still buying $25 billion in bonds monthly, but they've gradually been cutting back from their peak last year. The plan is that once the Fed stops buying bonds in October, the economy will not need the QE crutch it's had since 2009. Will the Fed succeed? That's the big question.
For now, the debate rages on. Some feel the end of the Fed's bond buying will fuel inflation.
On the other hand, with deflationary pressures pushing on the economy, there's a strong possibility the economy could stumble without the stimulus it's become used to.
Time will soon tell, but if the economy starts stalling out, we're nearly certain the Fed will be quick to bring QE back, as it has in recent years following QEs 1 and 2.
If that ends up being the case, then who knows how long QE will continue? As we've mentioned before, this could end up being a Japanese repeat where stimulus and super low interest rates have been the norm for decades.
Economic growth
Some could argue the economy's on a roll, surging 4 percent in the second quarter, so QE probably will end as planned. But again, we'll see. Not to be a party pooper but we also have to remember the economy was down nearly 3 percent in the first quarter. So for the year, growth is only up about 1 percent, and that's nothing to get excited about.
Plus, all opinions aside, we believe our technical indicators are telling the real story (see the chart below).
As you can see, the 30-year yield is in a solid mega-downtrend. This tells us it's going a lot lower, and as it declines, bond prices will keep rising.
If the yield, for example, declines back down to the 2008 and 2012 lows, bonds will gain another 28 percent, plus interest. Since the leading indicator has plenty of room to fall before it reaches the major low area, this target is not unreasonable.
That being the case, we still recommend buying and keeping long-term U.S. government bonds. We also like the bond ETFs, which move with the bond price. 
Our favorites are the SPDR Long-Term Treasury (TLO) and 10-20 Treasury Bond (TLH). 
More from MarketWatch
DATA PROVIDERS
Copyright © 2014 Microsoft. All rights reserved.
Fundamental company data and historical chart data provided by Morningstar Inc. Real-time index quotes and delayed quotes supplied by Morningstar Inc. Quotes delayed by up to 15 minutes, except where indicated otherwise. Fund summary, fund performance and dividend data provided by Morningstar Inc. Analyst recommendations provided by Zacks Investment Research. StockScouter data provided by Verus Analytics. IPO data provided by Hoover's Inc. Index membership data provided by Morningstar Inc.
MARKET UPDATE
NAME
LAST
CHANGE
% CHANGE
There's a problem getting this information right now. Please try again later.
NAME
LAST
CHANGE
% CHANGE
There's a problem getting this information right now. Please try again later.
Market index data delayed by 15 minutes
[BRIEFING.COM] The stock market finished an upbeat week on a mixed note. The S&P 500 shed less than a point, ending the week higher by 1.3%, while the Dow Jones Industrial Average (+0.1%) cemented a 1.7% advance for the week. High-beta names underperformed, which weighed on the Nasdaq Composite (-0.3%) and the Russell 2000 (-1.3%).

Equity indices displayed strength in the early going with the S&P 500 tagging the 2,019 level during the opening 30 minutes of the action. However, ... More
More Market News
Currencies
NAME
LAST
CHANGE
% CHANGE
There's a problem getting this information right now. Please try again later.