Facebook's Zuckerberg buys his privacy for $30M
The CEO snaps up 4 homes near his and leases them to their current residents, all to avoid prying eyes.
By Vincent Trivett
,
Minyanville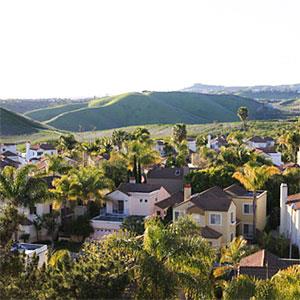 Facebook
(
FB
) just made it even harder to keep your activities private, but its founder just spent tens of millions of dollars to avoid prying eyes.
According to the San Jose Mercury News (hat tip to Business Insider), Mark Zuckerberg found out that a developer was promoting a neighboring house with his name. It's an understandably creepy invasion of privacy. I wouldn't want my name and location used to sell a home -- or any other goods or services -- unless I'm fairly compensated for it.
Zuckerberg's response was to buy four surrounding homes and lease them to their current residents. This is in Palo Alto's Crescent Park neighborhood, where Zillow finds homes going for an average of $3 million, up 21% year over year, so this wasn't cheap. The Facebook founder spent $30 million for the houses adjacent to his modest home. One neighbor demanded $14 million.
Google
(
GOOG
) founder Larry Page pulled a similar stunt so he could build a sprawling mansion (sorry, no Google Island just yet).
Sound a little ironic?
We see so many headlines on Facebook's slowly loosening privacy rules that, at this point, it just registers as white noise. But today, privacy-conscious users are upset over the social network's dismantling of a feature that allows you to stay invisible in search.
Chief Privacy Officer Michael Richter said yesterday that the change, which was hinted at a year ago, will begin to go into effect soon. Currently, about 10% of users, which would be equivalent to the 12th most populous country in the world if they all got together, limit those who can search for them by name to "friends of friends." Richter says that though your identity will not be hidden, you can still choose who gets to see what's in your profile.
Earlier this year, Facebook released Graph Search, which allows you to search for people without knowing exactly who you are looking for. Naturally, this could get dicey with everyone -- including government officials, law enforcers, and wrongdoers -- having easy access to lists of "married people who like prostitutes," "family members of people who live in China and like Falun Gong," and "Islamic men interested in men who live in Tehran, Iran"
Users of Facebook and Google products are getting used to the idea that what happens in your personal life online doesn't necessarily stay private, especially after the Edward Snowden leaks that revealed back doors for the government peeking at major websites. If you want a low profile, you have little choice but to just stay off social networking sites. And if you want to get rich enough to buy your privacy, buy up some Silicon Valley real estate while the getting is good.
More from Minyanville
DATA PROVIDERS
Copyright © 2014 Microsoft. All rights reserved.
Fundamental company data and historical chart data provided by Morningstar Inc. Real-time index quotes and delayed quotes supplied by Morningstar Inc. Quotes delayed by up to 15 minutes, except where indicated otherwise. Fund summary, fund performance and dividend data provided by Morningstar Inc. Analyst recommendations provided by Zacks Investment Research. StockScouter data provided by Verus Analytics. IPO data provided by Hoover's Inc. Index membership data provided by Morningstar Inc.
MARKET UPDATE
NAME
LAST
CHANGE
% CHANGE
There's a problem getting this information right now. Please try again later.
NAME
LAST
CHANGE
% CHANGE
There's a problem getting this information right now. Please try again later.
Market index data delayed by 15 minutes
[BRIEFING.COM] In case anyone needed a reminder how beholden the stock market has gotten to the Fed keeping rates at the zero bound, they were offered one today when the major indices pretty much turned on a dime following a report out of The Wall Street Journal's Fed watcher, Jon Hilsenrath, that suggested the Fed may very well keep the "considerable period" language in tomorrow's directive.

Following the Fed is an exasperating study of semantics, yet no one but the Fed is to ... More
More Market News
Currencies
NAME
LAST
CHANGE
% CHANGE
There's a problem getting this information right now. Please try again later.