Fund managers are worried about the rich-poor gap
Big investors are concerned that US inequality may hurt the economy's ability to expand.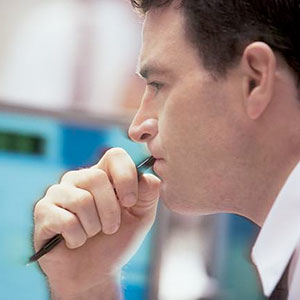 By Justin Lahart,
The Wall Street Journal
Even if they have found the widening gulf between America's haves and have-nots troubling, inequality isn't something fund managers have worried about professionally. That may be changing.

Over the years, the only way inequality has really mattered to investors has been as a factor when considering stocks. If the rich are getting richer, companies that cater to them have better prospects. 
Goldman Sachs (GS), for example, recently conducted a survey that showed optimism among high-income consumers relative to low-income ones at a high and pointed investors toward companies like department-store operator Nordstrom (JWN) and luxury-bag maker Tumi Holdings (TUMI). 
Lately, though, some big investors have worried increasing income and wealth gaps threaten the economy's ability to expand. They also fret that public anger over it, which Democrat Bill de Blasio tapped in his successful run for New York City mayor, is creating dangerous political tensions.
Bill Gross, manager of the world's largest bond fund by assets at Pimco, in a recent note said he believed increases in inequality had made the U.S. less productive. 
"Developed economies work best when inequality of incomes are at a minimum," he wrote. Several fund managers at a Heard on the Street conference last month also voiced concerns, among them Kynikos Associates founder James Chanos, who worried people have less incentive to participate in the economy if they have concluded "the game isn't fair."
When inequality increases as a result of, say, corruption, it clearly causes economic harm. But for the U.S., where much of the increase in inequality results from market mechanisms like changing pay patterns for skilled workers and rising global competition for lower-skilled jobs, its effects are more ambiguous.
Recent work by economists Thomas Piketty, Emmanuel Saez and Stefanie Stantcheva comparing the performance of advanced economies since the 1960s suggests increases in the share of income the top 1% of the population receives relative to the bottom 99% are at most only slightly negative for growth. 
What that analysis can't tell is what high levels of inequality like today's might mean. Tax-receipt data collected by Messrs. Piketty and Saez show the top 1% captured 19.3% of U.S. income in 2012. The only year in the past century when their share was bigger was 1928, at 19.6%.
Worse, this is occurring as average incomes have stagnated. Inflation-adjusted, median U.S. family income fell 6% in 2012 from 2002, according to the Commerce Department. 
Meanwhile, net worth for the median family in the top 10% by wealth was a record 24 times more in 2010 than for the median family overall, according to the Federal Reserve.
Former Morgan Stanley equity strategist Gerard Minack notes the U.S. Gini index, a gauge of income disparities that is also at a record, tracks with measures of political polarization. So he worries inequality could give rise to more political dysfunction that risks damaging the economy.
Another concern is that rising inequality creates financial instability. Raghuram Rajan, the economist now heading India's central bank, has posited that the credit bubble in the early part of the last decade was a consequence of inequality. In his telling, stagnating incomes led middle- and lower-income families to borrow excessively to raise standards of living.
But if inequality has risen to a point in which investors need to be worried, any reversal might also hurt.
One reason U.S. corporate profit margins are at records is the share of revenue going to wages is so low. Another is companies are paying a smaller share of profits on taxes. An economy where income and wealth disparities are smaller might be healthier. It would also leave less money flowing to the bottom line, something that will grab fund managers' attention.
More from The Wall Street Journal

Unfortunately, this is what happens when the corporations send manufacturing out of the country to save a penny or two and don't replace those jobs with other skilled employment opportunities on a dollar per dollar basis.  Having skilled manufacturing employees go work at MacDonald's or Wal-Mart for minimum wage is just a sad joke perpetrated on the American public by corporations.  Not only are the quality of goods inferior that come from outside this country, but the American workers then have to go on public assistance to provide food for their families.  Plus, none of those displaced employees will have any further access to decent pension plans when they retire.  History records such financial inequity ending with events such as the French and Russian Revolutions.  Marie Antoinette, in speaking of the peasants, said, "Let them eat cake."  Can people still buy cake with food stamps?           

Oh dear me....the wealth gap between poor and the rich is widening?
Oh what to do.....hmmmm....OH I Know!  More tax cuts for the Rich to
stimulate spending....Yes, thats it....and Defund the govt down to the
molecular level so it does not interfere in the "free markets"...oh,
and regulate vaginas and gay people.  Yes, that's it in a nutshell.
Lets not forget....instigate more wars !!

Signed,
Responsible Republican.



I want to point out a couple of myths in this article. The main point of the article, that the rich-poor gap is increasing, is absolutely true. But the cause has little to do with changing pay patterns for skilled workers and rising global competition for lower skilled jobs.

First, as a worker with an advanced degree working in a technical and very profitable industry (oil and gas) I am not seeing the income that would cause this gap. I, and my co-workers (and because I have been working in the field for a long time, I know a LOT of people) are reasonably comfortable, but bills and the cost of living are killing us. We often talk about feeling like we are on a treadmill that is speeding up, but we are barely getting by.

Second, there is a huge service industry that cannot be outsourced, but the pay is very low. Certainly these are low skill jobs, but the driver is not global competition, it is that NO-ONE values service. Purchasers (which is mostly the general public) will not pay for service, and employers are forced to keep prices low to stay in business. Well, yes, employers are also greedy, but their business WILL go somewhere else if costs rise.

So the problems are not quite so easily categorized. Winners were generally people who knew people, or who were in the right place at the right time. Not a very compelling argument for go to school, get a STEM degree, get a good job, make a lot of money. It's just not happening. Nice try though.


Are you sure you want to delete this comment?
DATA PROVIDERS
Copyright © 2014 Microsoft. All rights reserved.
Fundamental company data and historical chart data provided by Morningstar Inc. Real-time index quotes and delayed quotes supplied by Morningstar Inc. Quotes delayed by up to 15 minutes, except where indicated otherwise. Fund summary, fund performance and dividend data provided by Morningstar Inc. Analyst recommendations provided by Zacks Investment Research. StockScouter data provided by Verus Analytics. IPO data provided by Hoover's Inc. Index membership data provided by Morningstar Inc.
MARKET UPDATE
NAME
LAST
CHANGE
% CHANGE
There's a problem getting this information right now. Please try again later.
NAME
LAST
CHANGE
% CHANGE
There's a problem getting this information right now. Please try again later.
Market index data delayed by 15 minutes
[BRIEFING.COM] The stock market finished an upbeat week on a mixed note. The S&P 500 shed less than a point, ending the week higher by 1.3%, while the Dow Jones Industrial Average (+0.1%) cemented a 1.7% advance for the week. High-beta names underperformed, which weighed on the Nasdaq Composite (-0.3%) and the Russell 2000 (-1.3%).

Equity indices displayed strength in the early going with the S&P 500 tagging the 2,019 level during the opening 30 minutes of the action. However, ... More
More Market News
Currencies
NAME
LAST
CHANGE
% CHANGE
There's a problem getting this information right now. Please try again later.