Meatpackers in last-ditch fight over origin labeling
New rules require processors to say where livestock was born, raised and slaughtered. Tyson and other companies say the requirements are too burdensome.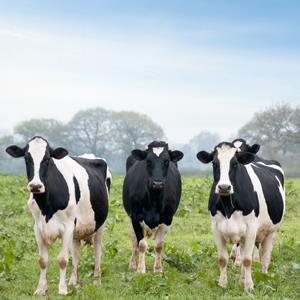 By Kelsey Gee,
The Wall Street Journal
Big U.S. meatpackers are appealing to Congress in a last-ditch effort to stave off new federal labeling rules that require more information about the origins of beef, pork and other meats.
At issue are regulations set to come into full force Saturday that require meat processors to list details including the countries in which livestock were born, raised and slaughtered. 
The U.S. Department of Agriculture issued the new rules this past spring to update previous country-of-origin regulations that the World Trade Organization said discriminated against Canada and other trading partners. A six-month grace period on the rules is set to end Saturday.
Tyson Foods (TSN), Cargill and other meatpackers are lobbying members of Congress to amend the latest rules within a new federal farm bill, arguing they impose unnecessary costs on the industry. Supporters of the mandates, including U.S. beef ranchers and consumer groups, are pushing back, contending the labels will help consumers make more-informed decisions about the meat they buy.
The new rules mark the latest twist in a decadelong battle over country-of-origin labels in the U.S., and add to the growing food-labeling debates, where producers, consumers and regulators are often at odds over the amount of information on packages and the use of marketing terms such as "natural" and "organic."
Consumer groups have long argued that country-of-origin labels can help shoppers avoid food from countries with lax safety regulations. Efforts to add labels for meat products gained traction in Congress in the early 2000s after mad-cow disease was found in British cattle.
In 2012, the 2.22 billion pounds of beef imported in the U.S. made up 7.7% of the total supply. For pork, imports made up 3.3%, and for lamb, 46.4% of the supply came from outside the U.S., according to the USDA.
Representatives of the meatpacking industry are racing to win support in Congress before the rules take effect Saturday but acknowledge it is a long shot because passage of a new farm bill -- legislation that Congress has debated for months -- is unlikely by then. So meatpackers are prepared to continue their fight after the rules take effect, hoping for a reversal as lawmakers complete the farm bill.
"We remain hopeful that these new rules will eventually be rescinded," said Worth Sparkman, a spokesman for Tyson, the largest U.S. meat processor by sales.
The meat industry also is challenging the rules in a U.S. District Court in Washington, D.C., in a lawsuit filed against the USDA in July. A federal judge in September denied the industry's request for a preliminary injunction to block the rules. The plaintiffs, which include the American Meat Institute and the National Pork Producers Council, have appealed the ruling.
The USDA issued the new rules in May to try to settle a controversy that emerged in the 2008 farm bill, which expanded on earlier legislation to require country-of-origin labels for produce, nuts and meat products such as beef, pork, lamb and chicken. The rules required limited details from meatpackers about the origins of their meat. For example, processors could use the catchall description "Product of Mexico, Canada and the USA" for meat that came from animals slaughtered in the U.S. but which may have been born in any of those three countries.
Canada and other U.S. trading partners challenged the old rules at the WTO, arguing they increased costs for U.S. meatpackers, resulting in discriminatory trading practices. A WTO appeals panel ruled in Canada's favor in 2012 -- adding that the U.S. rules failed to convey to consumers accurate and understandable information about countries of origin.
The USDA's new rules require processors to track and label each major phase of meat production with the country where each stage occurred. For example, if beef comes from cattle born in one country but raised and fattened for slaughtered in another one, the package must describe that distinction.
Tyson, Cargill and other meat processors argue the process of tracking and sorting foreign-born animals for labeling purposes is costly, cumbersome and provides little benefit to consumers. The USDA has estimated that getting up to speed on compliance will cost the industry a total of $53 million to $192 million.
Canada and Mexico oppose the latest rules, too, arguing they are even more onerous than the original ones and further discriminate against the countries' meat producers by making it more cost-prohibitive for U.S. processors to import livestock. Canada has threatened to retaliate by slapping American imports with tariffs. Earlier this year, the WTO formed a panel to rule whether the regulations constitute unfair trade practices.
The U.S. House's version of the proposed farm bill includes a rule requiring a new economic analysis of the labeling-mandate language that might open the door to a full-blown repeal.
The labeling rule should be addressed now because it is "distorting our trading relationships," said U.S. Rep. Randy Neugebauer, a Texas Republican who is involved in farm bill negotiations.
Other lawmakers are pushing for the labeling rules to remain intact. "The plain fact is that consumers want this information about where meat comes from and they should have it," said U.S. Sen. Tom Harkin, an Iowa Democrat who also is involved in farm-bill talks.
The U.S. Cattlemen's Association, which represents ranchers, the National Farmers Union and the Consumer Federation of America are among groups lobbying lawmakers to keep the rules.
"The industry groups have lost at every turn in court and they are convinced, as we are, that we are going to win at the WTO level. The only recourse they have is to change the law now," said Roger Johnson, president of the National Farmers Union, a Washington, D.C., group representing farmers. "This is a backdoor way to undo the" labeling law.
More from The Wall Street Journal
DATA PROVIDERS
Copyright © 2014 Microsoft. All rights reserved.
Fundamental company data and historical chart data provided by Morningstar Inc. Real-time index quotes and delayed quotes supplied by Morningstar Inc. Quotes delayed by up to 15 minutes, except where indicated otherwise. Fund summary, fund performance and dividend data provided by Morningstar Inc. Analyst recommendations provided by Zacks Investment Research. StockScouter data provided by Verus Analytics. IPO data provided by Hoover's Inc. Index membership data provided by Morningstar Inc.
MARKET UPDATE
NAME
LAST
CHANGE
% CHANGE
There's a problem getting this information right now. Please try again later.
NAME
LAST
CHANGE
% CHANGE
There's a problem getting this information right now. Please try again later.
Market index data delayed by 15 minutes
[BRIEFING.COM] Equity indices continue drifting near their recent levels with the S&P 500 (+0.1%) showing a slim gain, while the Russell 2000 (+0.6%) remains near its session high.

Not much has changed among the ten sectors with materials (+0.6%) and industrials (+0.5%) remaining ahead of their peers. The industrial sector has continued drawing support from transports as evidenced by a 1.0% gain for the Dow Jones Transportation Average.

However, the solid gain masks the ... More
More Market News
Currencies
NAME
LAST
CHANGE
% CHANGE
There's a problem getting this information right now. Please try again later.