New Jersey's online gambling is a flop
Tax revenue from the games is trickling in, disappointing officials who were hoping for much more.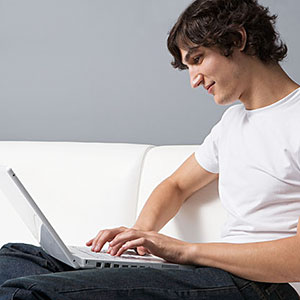 By Caroline Winter,
Businessweek
Revenue from online gambling in New Jersey has failed drastically to reach expectations, even if industry observers won't call it a bust after just five months.

New Jersey's state treasurer estimated last year that legal online gambling would net Atlantic City casinos as much as $1.2 billion in its first year -- bringing in roughly $180 million in tax revenue for the state.
After the floodgates opened last November, those numbers have been revised dramatically, to a mere $34 million in tax revenue for the fiscal year ending June 30, climbing to $55 million the following year.
"It's the beginning of the beginning, and its hard to draw long-term conclusions," says James Kilsby, a managing director at GamblingCompliance, which tracks the global gambling industry. "There is a degree of confidence that month-on-month growth is sustainable and will probably accelerate in the next few years."
The rocky start can be linked to several hurdles. The biggest, according to Kilsby, is payment processing. 
"There are a number of major banks that don't allow their credit cards to be used for deposits for Internet gaming," he explains. A federal law requires banks to block online gambling transactions, Kilsby says, even though New Jersey and several other states have made it legal. 
That means most payments must be made using less convenient methods, such as Automated Clearing House transfers and deposits at Atlantic City casinos. "The expectation is that [payment processing options] will take months, if not years, to really change," he says.
There are also technical and regulatory complications. To legalize online gambling, New Jersey had to develop ways of verifying users' identities to make sure they meet age requirements and are located within state borders. "In some ways it's been a customer support challenge as much as a technological one," Kilsby says. These issues seem to be under control, he adds, and improvements to mobile technology could eventually boost revenue quite a bit.
On top of everything, lawmakers in the U.S. Senate and House recently introduced legislation to squelch legal online gambling across the country before it really gets going. The bill has support from Sheldon Adelson, the billionaire casino mogul who's vowed to "spend whatever it takes" to kill online gambling in America.
New Jersey's example may provide useful fodder for politicians looking to keep the industry alive. Despite an underwhelming debut, Kilsby reasons that New Jersey proves the effectiveness of online gambling regulations. 
"I haven't seen any reported instances of players outside the state gambling," he says. "And I haven't heard any reports of underage gambling, fraud, or money launderers."
More from Businessweek

The real reason its not hitting the estimated number is because only people in the geographical are of the New Jersey State lines are allowed to gamble for cash play . F***ing retarded to allow online gambling but to people physically in the New Jersey State . You want to make and exceed the numbers first estimated , let the world gamble at the online casinos and there will never be a missed money in estimate ever again . Really easy fix , I mean why allow online gambling for New Jersey at all if you have to fly to the state to enjoy it , that's extra lame tactics , here in California we can gamble on many online casino sites with no problem , yet we can't gamble in one of our own USA owned and operated online casinos ? That is like allowing drilling for oil of the coast of California yet only Californians are allowed to purchase any products made from it and complaining that profits are no where near as high as profits seen by other countries with oil ...  can anyone say , " F***ing sence, this makes not any ". 
Are you sure you want to delete this comment?
DATA PROVIDERS
Copyright © 2014 Microsoft. All rights reserved.
Fundamental company data and historical chart data provided by Morningstar Inc. Real-time index quotes and delayed quotes supplied by Morningstar Inc. Quotes delayed by up to 15 minutes, except where indicated otherwise. Fund summary, fund performance and dividend data provided by Morningstar Inc. Analyst recommendations provided by Zacks Investment Research. StockScouter data provided by Verus Analytics. IPO data provided by Hoover's Inc. Index membership data provided by Morningstar Inc.
MARKET UPDATE
NAME
LAST
CHANGE
% CHANGE
There's a problem getting this information right now. Please try again later.
NAME
LAST
CHANGE
% CHANGE
There's a problem getting this information right now. Please try again later.
Market index data delayed by 15 minutes
[BRIEFING.COM] The stock market finished an upbeat week on a mixed note. The S&P 500 shed less than a point, ending the week higher by 1.3%, while the Dow Jones Industrial Average (+0.1%) cemented a 1.7% advance for the week. High-beta names underperformed, which weighed on the Nasdaq Composite (-0.3%) and the Russell 2000 (-1.3%).

Equity indices displayed strength in the early going with the S&P 500 tagging the 2,019 level during the opening 30 minutes of the action. However, ... More
More Market News
Currencies
NAME
LAST
CHANGE
% CHANGE
There's a problem getting this information right now. Please try again later.