Obamacare Web builders unscathed by mess
For all the heat in Washington, the contractors responsible for constructing Healthcare.gov haven't taken a hit in the stock market.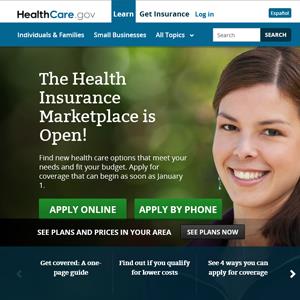 By Brianna Ehley


The contractors responsible for constructing the Obamacare glitch-ridden website, Healthcare.gov, seem to be fairly immune to their product's failures -- at least as far as the stock market is concerned.

CGI Federal, the American division of Canadian-based CGI Group (GIB), the contractor that played the largest role in building the troubled site, has seen almost no change in its stock performance since the botched launch nearly three weeks ago. CGI is also the lead contractor that designed the website for Hawaii's state exchange, which experienced so many technical problems that it had to re-launch two weeks behind schedule.

Still, its reputation in the financial sector remains unscathed. Indeed, CGI's stock opened at $34.83 on Oct 1 -- the day the exchanges first went live. It closed at $34.43 on Thursday -- despite a barrage of heavy criticism from the media and the administration for the scores of technical problems with its "finished product." The two other major contractors that helped build the website actually saw their stocks increase during that same time period.

Equifax Workforce Solutions, a subsidiary of Equifax (EFX), saw its stock rise nearly 7 percent on Thursday, from $63.74 to $59.68. Similarly, Serco Group, which trades in London, enjoyed a slight uptick in its stock price from $548 to $552.50.

That's after three solid weeks of receiving negative attention over its faulty product.

A slim success rate
The website has performed so poorly that during its first week of operation only 2 percent of the 9.47 million unique visitors were able to begin the application process, according to a study by Millward Brown.

Healthcare.gov has even received criticism from some of the White House's closest allies like former press secretary Robert Gibbs, who called the rollout "excruciatingly embarrassing" and called for heads to roll.

For their part, the contractors are doing their best to deflect much of the blame back on the administration. During a lengthy congressional hearing on Thursday, Cheryl Campbell, senior vice president for CGI Federal, said the federal agency in charge of the project (Center for Medicaid and Medicare Services) was "the ultimate responsible party for the end-to-end performance" of the site.

She explained that the site passed eight technical reviews as required before the official launch, and that it was the government's decision to take the website live on Oct. 1. The independent testing that each group said was completed was not nearly enough to guarantee a relatively seamless launch.

Last week, during an interview at CNBC, Mark Bertolini, CEO of Aetna, elaborated on how the system has failed: "When you implement a project of this size, the first thing you do is unit testing, then application testing, then you do integrated testing, then you do scalability testing, and then you do user testing.  And that plan is usually a lot longer than some of the application development itself. That's happening on the fly. We didn't get code drops until about a month before the system went live."

CGI, with revenue of $4.8 billion in 2012, received about $88 million through March from CMS. But with the additional "fix it" workload, the administration is having to pour more money into the project, causing CGI's total work on the federal exchange website to soar to nearly $200 million, far above the spending first allocated for the site, according to Reuters. (The total spending on the site exceeds $500 million according to estimates.)

As Dan Carrol of Motley Fool notes, the additional payments likely explain why the contractors' stocks are performing well right now. But if the tech glitches persist and CGI, as well as the other contractors continue receiving negative attention, they'll be as radioactive as the site is right now.

"Any tech-related failure of the law will affect the company's future more than its present. CGI has already been awarded its government contracts. However, there is an opportunity cost here: As fellow analyst Sean Williams points out, CGI could see potential future business dry up if Obamacare's technical problems grow worse," Carrol writes.

For now, analysts like Desjardins Securities' Maher Yaghi, say CGI will likely report steady growth in the fourth quarter.

Brianna Ehley is a reporter at The Fiscal Times. Subscribe to The Fiscal Times' FREE newsletter.

More from The Fiscal Times:

DATA PROVIDERS
Copyright © 2014 Microsoft. All rights reserved.
Fundamental company data and historical chart data provided by Morningstar Inc. Real-time index quotes and delayed quotes supplied by Morningstar Inc. Quotes delayed by up to 15 minutes, except where indicated otherwise. Fund summary, fund performance and dividend data provided by Morningstar Inc. Analyst recommendations provided by Zacks Investment Research. StockScouter data provided by Verus Analytics. IPO data provided by Hoover's Inc. Index membership data provided by Morningstar Inc.
MARKET UPDATE
NAME
LAST
CHANGE
% CHANGE
There's a problem getting this information right now. Please try again later.
NAME
LAST
CHANGE
% CHANGE
There's a problem getting this information right now. Please try again later.
Market index data delayed by 15 minutes
[BRIEFING.COM] S&P futures vs fair value: -5.50. Nasdaq futures vs fair value: -11.80. U.S. equity futures continue holding modest losses with the S&P 500 futures down six points below fair value.

The Dollar Index began the night in the red after gaining 0.6% last week, but a steady rally off the lows has placed the index back near its flat line for the session. The dollar is currently little changed versus the yen (109.05), while the euro (1.2844) and the pound (1.6330) ... More
More Market News
Currencies
NAME
LAST
CHANGE
% CHANGE
There's a problem getting this information right now. Please try again later.